Mamata is finding it hard to rely on others, especially when the BJP is aiming slingshots at her and her much-touted claims of honesty.
From Farooq Abdullah to KCR — why every one is visiting Mamata Banerjee all of a sudden?
With the victory of Congress and its possible undercurrents rocking the nation, Mamata's dream of a Federal Front has been dumped.
The influential leader resigned from two important portfolios – housing and fire services department – apparently because of the party's interference in his personal life.
Leaders of opposition parties have called on her to play a key role in an emerging third front.
TMC leader Mamata Banerjee has invited Kerala CM Pinarayi Vijayan and will request Sonia Gandhi's presence at the first-ever political rally of the Opposition.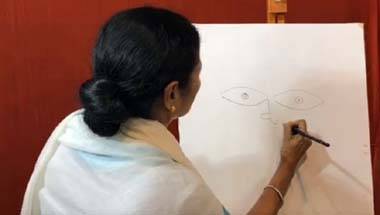 Was it also a puja gift from the CM, apart from Rs 10,000 that every puja committee received?
As SC/STs assert themselves, both TMC, BJP realise the communities' importance.
In order to reach out to Hindi-speaking voters, the TMC is using everything from phucka to litti chokha.
The roads were less crowded, commuters were given sweets for stepping out. What is 'normal' about this?