While the contribution of the film to the comic-book movie genre is unparalleled, it will be interesting to see how the film changes the course of future cinema.
With 'Student of the Year-2' all set to hit the big screen on Friday (May 10), a look at Karan Johar's journey in Bollywood, pop culture and his own persona.
Critics refusing to review a film, calling it 'propaganda' and boycotting it, evokes a bunch of people refusing to do their job. Or to do it with complete honesty.
'Forrest Gump' fascinates filmmakers and fans alike. But there could be other strong possibilities as to why Aamir chose to act in this particular film after the dismal 'Thugs of Hindostan'
Alfonso Cuarón's Roma broke a wall that has prompted Steven Spielberg to call for streaming services' exclusion from the film awards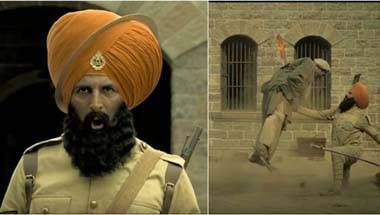 As the three Big Khans struggle to snap out of their own larger-than-life persona, Kumar has been constantly re-inventing his abilities, while staying firmly himself.
A single tweet from Ranveer Singh, where he presents his 'real' image, does more for him than what a classic Hindi film publicist could ever imagine.
As Stanley Kubrick's black comedy turns 55, we turn our gaze towards its unbelievable likeness to the current USA.
No, Manikarnika's Krish is not the first director to have been replaced by the star they were directing. That list leads to Hollywood, too.
Low production costs and high returns make horror films a profitable business. But there is another reason why we love to be terrified more and more.