A single tweet from Ranveer Singh, where he presents his 'real' image, does more for him than what a classic Hindi film publicist could ever imagine.
The movie is cultural appropriation, plain and simple.
An Oscar nominated documentary. Which shows India's continuing culture of silence and shame surrounding menstruation.
'Gully Boy' is a story of making room for your extra-large dreams in a 10X10 'kholi'. We're giving it 4.5 stars out of 5.
Hindi cinema has shown us several shades of passion over the decades. It has been liberating but today, it needs to do much more.
|
The Castaways
| 4-minute read
The Castaways
Sunil Padwal exhibited his solo work last month prior to the Art Fair. For him, objects, from an old radio to clothes hangers, evoke fleeting memories, emotions and worlds we once inhabited.
They once held sway over great expanses and wielded huge power. But the British classifying the Gurjars as "Criminal Tribes" because of their participation in the Revolt of 1857 deterred their progress.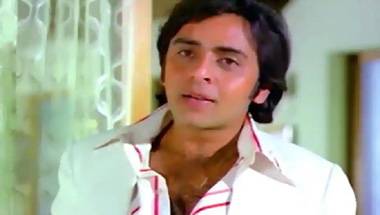 In an age of bombastic superstars and overpowering thespians, Vinod Mehra appeared on screen like a breath of fresh air.
|
The Castaways
| 7-minute read
The Castaways
Everyone's busy blaming the curator of the NGMa for having interrupted Amol Palekar mid-speech. But here's why the curator did it. And also, here's what the art community should in fact be doing.
Jon Snow may not know anything, but you shall.