Bollywood actor Anil Kapoor has clinched a legal victory, marking a pivotal moment in the intersection of celebrity rights and artificial intelligence (AI) misuse, that's as 'jhakaas' as his signature catchphrase.
What
The Delhi High Court has put a firm halt on the misuse of Anil Kapoor's name, image, voice, and the legendary 'jhakaas' for anything remotely commercial.
The court's ruling, issued as an interim order, serves to protect Anil Kapoor's personality rights, including his name, image, voice, and his iconic catchphrase from being exploited for commercial purposes.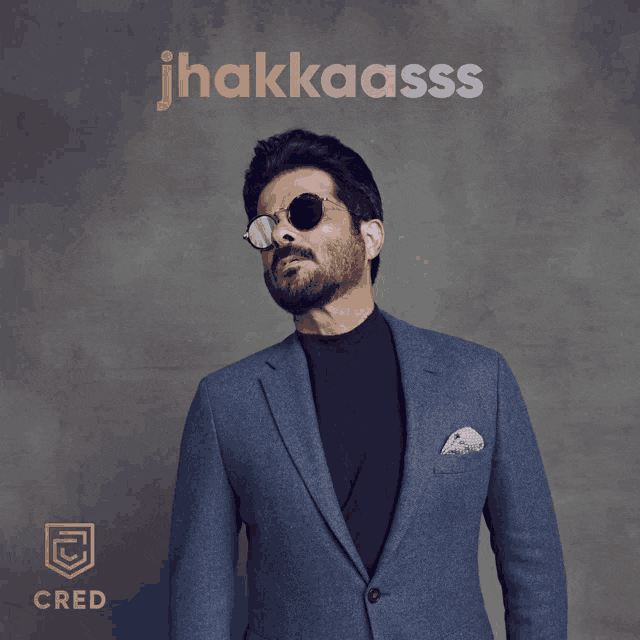 When
The legal drama unfolded when the Slumdog Millionaire actor filed a lawsuit with his lawyer Ameet Naik, to shield his personality rights from the nefarious clutches of digital pirates.
The court order, delivered as an interim ruling, is a shield that extends protection to Kapoor's identity worldwide, in every corner of the digital universe.
The suit cited numerous instances of misuse and exploitation of his distinctive attributes, warranting legal intervention.
The Delhi High Court, after careful deliberation, acknowledged the gravity of the issue and granted an interim order, extending protection for Anil Kapoor's personality rights across all media platforms and worldwide. 
This decisive step is a significant stride towards curbing the unauthorised use of celebrity identities in the era of evolving AI technology.
Justice Prathiba M Singh, the presiding judge in this case, acknowledged the prima facie case made by Kapoor in his favour. The judge underscored the importance of protecting Kapoor's name, persona, and likeness, not just for his sake but also for the reputation of his family members who do not wish to see his name tarnished.
The big picture
The court's ruling goes beyond the mere issuance of an order. It carries tangible consequences for entities found guilty of infringing on Kapoor's personality rights. 
The court directed the immediate suspension and blocking of domains that misused his identity, such as http://Anilkapoor.com. 
Furthermore, the Union Ministry of Electronics and Information Technology (MEITY) received an order to take stringent actions against the upload and dissemination of pornographic content featuring morphed images of the actor. 
These measures underscore the court's commitment to protecting Kapoor's reputation and identity in the digital age.
Kapoor's battle
Kapoor's legal plea shed light on a pressing concern within the entertainment industry, one that especially rings sonorous on the other side of the world with the ongoing Hollywood strikes - the misuse of AI technology. 
He argued that certain entities were employing artificial intelligence, including machine learning algorithms and deepfake technology, to create objectionable images and audio-video clips of him.
These deepfake videos were not only infringing upon his identity but also generating substantial revenues for the entities involved, as they were uploaded and streamed on platforms like YouTube.
Landmark victory
Kapoor's not here to rain on the parade of creative expression. His mission is to ensure that his identity doesn't end up as a pawn in the chessboard of commercial gains, especially in this era of rapid technological evolution.
This legal triumph holds broader implications, especially within the ongoing discussions in the entertainment industry, such as the SAG-AFTRA strike. 
Kapoor expressed his unwavering support for fellow actors in their pursuit of protecting their rights. He believes that this court order not only represents a personal victory but also a progressive step that benefits all actors.
It provides a robust mechanism to combat the misuse of AI-generated content bearing their likeness, ultimately safeguarding their reputation and identity.
Kapoor at TIFF
Amidst this legal victory, Kapoor celebrated the success of his film Thank You for Coming at the Toronto International Film Festival. The film's gala screening featured Indian cultural elements, adding a touch of celebration to Indian cinema and culture on the global stage.
In the end, Kapoor's legal triumph against AI misuse is a watershed moment for the protection of personality rights in the digital age. This victory not only empowers Kapoor, but also sets a precedent that could benefit actors and public figures worldwide, as they navigate the evolving landscape of technology and entertainment.