|
Hello, Health
| 6-minute read
Hello, Health
While ageing is inevitable, these six super foods delay the ageing process besides ensuring a healthy life in the later years.
Research shows that even younger workers on night shift have to pee more — worsening the quality of their life.
Are regular lives of any value to Mumbai's authorities? Is there to be no accountability for the BMC and other bodies charged with the upkeep of Maximum City's crumbling infrastructure?
Shhh..... class in session...
"With the end of the debate on Tibet in the United Nations, Tibetans lost all hopes of their survival, stare at the sky with the blank eyes and ask: where is God, where is the Buddha?"
A heart-warming story of a little leopard cub, separated from its mother due to human activity. And reunited with her, due to human activity.
|
Wild Ways
| 5-minute read
Wild Ways
The Yamuna River, tucked into the farthest corners of the mind for most of the year, is being parted and cleaved by thousands of beaks and wings.
Let us talk of 'celebrating' Women's Day when we have the right to identity, the right to menstrual hygiene and the right to orgasm.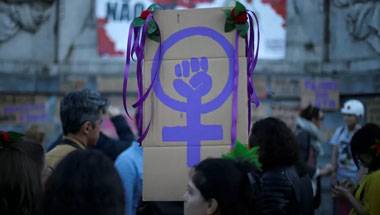 Treat her as a person first — not property, your family's honour, or the keeper of your family's sanskaars.
And why this version of loving yourself could be cool, if done with reason. And style!