|
Hello, Health
| 3-minute read
Hello, Health
Sweets made of sesame seeds are a must in northern and central India during Makar Sankranti are packed with health and are a treat for the taste buds — an auspicious combination.
Cumin seed brings us to earth, tasting of the real, the relatable, the clarity of the sensible. This makes it stand out among other spices that make you fly high, but also forget vital grounding.
Less meat, less pollution. A new study finds less meat consumption is better for climate change and for you. But is America listening? Or is it still denying climate change while chomping on President Trump's 'hamberders'?
A diet that asks a lot of you— but only for 30 days. And the benefits go beyond weight loss, and 30 days.
More people die of heart disease and strokes worldwide than AIDS and cancer now. It is high time we learnt how to prevent these NCDs from becoming an even more murderous force.
|
Hello, Health
| 4-minute read
Hello, Health
Make it your new year resolution to enjoy the food you eat instead of running after other unreachable fitness goals.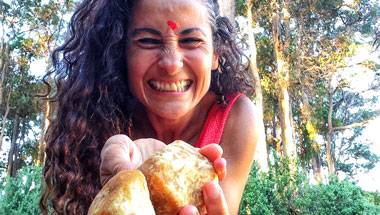 In Ayurveda, jaggery is used to restore energy. It can be used the same way in your every day cooking, too.
Self-doubt is a constant with even the most successful people in the world.
It's 2019, and we should have learnt these yesterday.
There's many a slip 'twixt the cup and the lip. Perhaps that's true for that hot cuppa you're sipping on right now!