Stop snoozing through your marriage, here's the secret behind making your relationship work.
The best treat this season: Desi heart and saffron on the sleeves.
Cowboy hats and denim jeans gave way to namesake kurtas and handloom sarees for the Lok Sabha 2019 elections. But whose style will you vote for?
Although Cannes is the greatest film festival on earth, it doesn't look like most of our Bollywood stars there are thinking of films at all. Instead, the focus seems to be on their clothes, their looks and their challengers.
|
Hello, Health
| 5-minute read
Hello, Health
Here are some simple tips to prevent the digestive system from getting sluggish and constipated this summer.
Overcoming her fear of armed Naxalites and shunning local superstitions, the mother of a desperately sick child made a huge effort to save her infant's life, with the help of CRPF doctors.
Levels of cancer-causing chemicals in nail salons are higher than in oil refineries and automobile garages, says a study. The news about chemicals in nail polish is not great either.
Ed Hoc
Communism, the legendary Bangla defence mechanism or the gutkhakhor non-Bengali; who is to blame for Kolkata's rot?
|
Below The Belt
| 8-minute read
Below The Belt
Why I am filled with dread in Bengal today. By a broken statue. A riot in the street. Packs of local criminals turned netajis. Will my freedom as a woman in West Bengal soon die?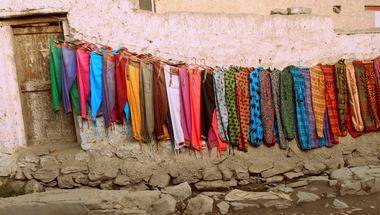 Woke up on the wrong side of the bed? Or are you on cloud nine because your crush texted you back? Turns out, your clothes can reveal more about your mood than you thought!