Indian-origin American filmmaker Bishal Dutta has helmed several shorts but 2023 will be a prominent year for him as he gears up for his directorial feature debut It Lives Inside. The supernatural horror is distributed by Neon (Parasite, Triangle of Sadness) and with its trailer having premiered recently on April 26 (Wednesday), it promises to introduce an Indian horror mainstay to global audiences. 
What is It Lives Inside all about? 
The first official poster for It Lives Inside features the word "Pishach" from the Devanagiri script, giving away the primary threat in Dutta's film. As the trailer reveals, the film delves into the lives of two Indian-American friends. When one of the teenagers has a falling out with the other, she unintentionally releases a demonic entity that is best kept hidden. 
The Pandora's Box trope seems like a reinterpretation of many a classic horror. For instance, the Evil Dead franchise has always toyed around with the concept of the Book of the Dead that must not be opened and read aloud at all costs. And still, as the latest Evil Dead reboot Evil Dead Rise shows, a bumbling character ends up doing the forbidden. 
While it's unclear for now on how exactly the demonic creature is unleashed in It Lives Inside, it is clear that the villain this time is no Catholic avatar of Satan or a medieval European ghost. Rather, it is a Pishach. 
What is a Pishach?
In several Hindu traditions all across India, the Pishach (the spelling and name alters across states and languages) refers to a flesh-eating demonic entity that feeds on fear. Some folklore traditions also refer to them as the very manifestation of evil.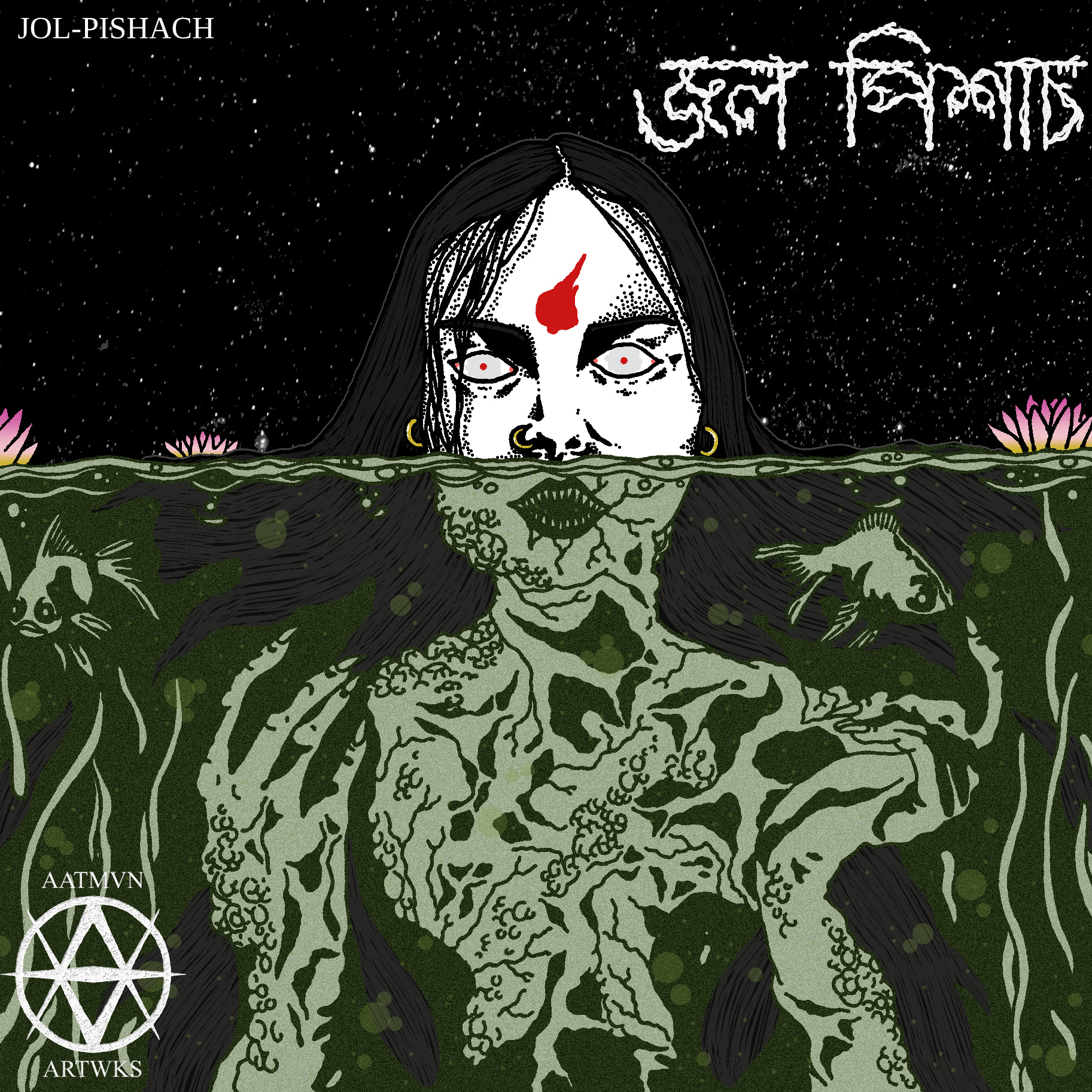 Bengali Hindu folklore has a particular fascination with Pishach as is evident in many Bengali-language horror movies. Also known as Adamkhor, the Bengali canon describes Pisach as usually haunting cremation sites and graveyards. They can take various forms and turn people insane. 
Pishachini, the female version of a Pishach, is described as seductresses who is capable of luring men in the form of beautiful maidens. Once the man is trapped, the pishachani can drain the man's blood, semen and ultimately, virility. Some paranormal experts also compare the Pishach to the monstrous humanoids known as ghouls in pre-Islamic Arabic religions.
What kind of Pishach appears in It Lives Inside?
In the case of It Lives Inside, the Pishach is described in the official synopsis as one that "grows stronger by feeding on loneliness". The trailer implies that the central character who unleashes the Pishach is a socially-awkward teenager.
As is the case with many recent horror classics like The Babadook and Hereditary, It Lives Inside will similarly blend the fear of the supernatural with everyday emotions like anxiety and loneliness. 
The cast and crew of It Lives Inside
The It Lives Inside cast is led by Megan Suri who played Aneesa in Netflix's Never Have I Ever. She is joined by Neeru Bajwa whom Punjabi audiences would recognise as the star from the Jatt and Juliet movies which also featured Diljit Dosanjh. Several newcomers also join the film which is produced by Sean McKittrick and Raymond Mansfield. The duo have previously produced Jordan Peele's stunning horror directorial debut Get Out among other films like Us and BlackKklansman. 
A new era for Indian horror?
Even though It Lives Inside is an English-language American production, its focus on Pishach diversifies the horror genre at large. Indian horror in itself has led to some laughable misfires like Jaani Dushman and B-grade classics like the Ramsay Brothers' filmography. 
But recent horror productions like Tumbbad and Ghoul are adding a level of socio-political awareness and more tasteful jump scares to homegrown horror in India. Tumbbad, which dealt with folk gods like Hastar and set the story in the backdrop of a feudal caste society in colonial India was hailed as a genuinely scary and artfully-directed feature in both the domestic and international markets. 
With leading star and producer Sohum Shah is already working on a sequel, maybe Hindi horror is not dead yet. 
The stylishly dark Netflix miniseries Ghoul is another notable yet underrated example as it was one of Netflix India's earliest experiments with horror. Directed by Patrick Graham (Betaal, Leila, Dancing on the Grave), the three-part miniseries first made headlines when it roped in renowned horror studio Blumhouse Productions (founded by Jason Blum) that has been involved in horrors like Get Out, Paranormal Activity, Insidious and even dramas like Whilpash. 
Starring Radhika Apte as a military operative in a totalitarian society, Ghoul was an interesting exploration of state-sponsored violence and the Islamic supernatural folklore as a djinn unexpectedly terrorises a covert army operation. Graham followed up his Indian horror experimentation with Betaal that dealt with modern soldiers fighting against an undead East India Company officer and his horde of zombies.
Betaal garnered mixed reactions from the audiences and critics but it went on to show how Indian horror can be reinvented with absurdly chaotic ideas like this. 
Much like Tumbbad and now, It Lives Inside, Indian folklore can always be relied on to make nailbiting horrors. Recent Indian examples like Bhaskar Hazarika's National Award winning Assamese anthology Kothanodi and the Vijay Sethupati-led Tamil mystery Pizza are some cases in point. Even last year's breakout hit Kantara creates equally efficient horror out of the hallucinatory sequences associated with the bhoota kola tradition from Karnataka. 
If the recent misfires of the Conjuring Universe and the laughably bad The Pope's Exorcist has proven anything, it is that global audiences are growing exhausted of the usual brand of Satanic horror and priestly exorcisms. With It Lives Inside, the international cinephile community will hopefully love reading up more on supernatural mythology from all over the world and the creative possibilities they can provide.