It's a joyous day for early 2000s fans as singer Jennifer Lopez and actor Ben Affleck are finally married. The pair had an intimate ceremony and obtained their marriage license in Clark County, Nevada in the US on July 16.
Lopez announced the news in a newsletter sent across on email to fans. She called the wedding, 'the best possible wedding' and signed the letter with 'Mrs Jennifer Lynn Affleck'.
Check out the newsletter here:
Affleck and Lopez, popularly known as 'Bennifer' by fans, have a 20-year-long history between them and have been engaged more than once.   
The media loved couple met at the sets of Gigli in 2002 and got engaged in November 2002. Affleck had proposed to Lopez with a 6.1-carat pink diamond by Harry Winston. But in 2004, the pair ended their engagement.
During their relationship, the couple was obsessively followed by paparazzi - from their home to their yachts.
Bennifer even starred together in Lopez's music video for Jenny From The Block. In a statement by the couple, they credited the excessive media attention they were receiving as the reason for them to delay their wedding. The pair broke up in January 2004. (Although, that didn't last for long)
While their love story may sound like a Disney movie, they aren't each others first partners. The On The Floor singer and Gone Girl star have been married before and have kids from their previous marriages.
Here's a look at their previous relationships:
Ojani Noa: The 52-year-old star was first married to Ojani Noa for 11 months. She met Noa when he was a waiter at Gloria Estefan's restaurant and an aspiring performer. They got married in 1997 and divorced in January 1998.
Diddy: Lopez famously dated musician Puffy Daddy/Sean John Combs (currently known as Diddy) for 2 years. The relationship was full of infidelity.
In 2003, Lopez told Vibe, "I was in this relationship with Puff where I was totally crying, crazy and going nuts, it really took my whole life in a tailspin. I never caught him [cheating], but I just knew. He'd say he was going to a club for a couple of hours and then never come back that night."
Cris Judd: After Noa, Lopez married Cris Judd in September 2001. Judd was her backup dancer and were married for only 9 months. The ex-couple met at the shooting of  her music video for Love Don't Cost a Thing. In the same interview with Vibe, Lopez said, "Marriage is not just about love. I thought I had learned that in my first marriage…I loved Cris, still love him, he's one of the best people. This wasn't an easy thing to walk away from, but we didn't have what it takes to make a marriage work."
It was during the time she was married to Judd, she met Affleck for the first time. Judd and Lopez ended up getting divorced in June 2002.
Marc Anthony: Lopez's longest relationship was with Marc Anthony. The pair got married in June 2004 and gave birth to twins Max and Emme in February 2008. These are the only children Lopez has, as of now. They divorced in 2011.
While the relationship only lasted for 7 years, Lopez praised Anthony for always being supportive of her career. "While I was married to Marc, he really helped me with my confidence, and he saw where I suffered," Lopez told Sunday Today.
Alex Rodriguez: One of Lopez's most famous relationships was with Alex Rodriguez, whom she met in February 2017. In October 2018, a source told Us Weekly that the pair was intending to move in together and in March 2019, they announced their engagement.
While the pair was meant to get married in 2020, they had to postpone the wedding twice due to the Covid-19 pandemic and in April 2021, the pair broke up.
Cheyenne Rothman: Affleck's first public relationship was with Cheyenne Rothman. The pair was high school sweethearts and met as teenagers at a summer camp. They dated on-and-off for 7 years before ultimately ending their relationship in 1997.
Gwyneth Paltrow: Affleck met actor and Goop founder Gwyneth Paltrow at a dinner hosted by Harvey Weinstein in 1997. They soon began dating. Although they called quits in 1999, they dated once again while filming Bounce in 2000, but broke up again soon.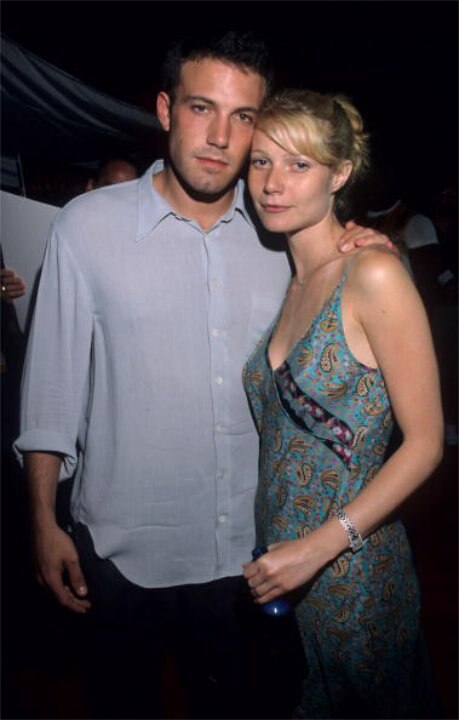 During the relationship, they starred together in 1998's Shakespeare In Love.
Jennifer Garner: After a devastating breakup with Lopez, Affleck began dating Jennifer Garner in October 2004. The pair got engaged in April 2005 and ended up getting married in June 2005 in Turks and Caicos.
They share 3 kids; Violet who was born in December 2008, Seraphina who was born in January 2009 and Samuel, born in February 2012. The pair announced their separation in June 2015 and were legally divorced in October 2018.
Lindsay Shookus: While it was rumored that Affleck had begun 'seeing' SNL producer Lindsay Shookus in 2014, while being married to Garner, the pair confirmed their relationship in July 2017.
While it did seem like they were in a serious relationship with each other in November 2017, when they moved into an NYC apartment together, they broke up in August 2018.
After Shookus, Affleck briefly dated veterinary tech and former Playboy model Shauna Sexton for 2 months.
Ana de Armas: Affleck's second on-set romance was with Ana de Armas. The pair met while shooting for Deep Water and sparked rumours while they were on a vacation in Cuba in March 2020. But, in January 2021, it was reported that the pair had split.
Bennifer rekindled their romance in May 2021 and were once again engaged in April 2022. This time, Affleck proposed to Lopez with a giant green emerald ring.