Former Pakistan pace bowler Shoaib Akhtar has a massive fan following in India. Born in Rawalpindi, in the Punjab province of Pakistan, and later nicknamed as 'Rawalpindi Express', Akhtar has accomplished a lot in the cricket field, but just like some other cricketers, he also had also had acting aspirations.
And luck did throw him an opportunity, but due to certain compulsions, he had to let it go. Shoaib Akhtar, in a recent media interaction, spilled the beans on how he was once offered a role in Bollywood director Mahesh Bhatt's crime-drama movie Gangster (2005). "I was offered a lead role in Bollywood movie Gangster," Akhtar said.
It was reported that director Mahesh Bhatt flown to Pakistan with the script of Gangster in 2005, and had offered the movie to Akhtar, but the star-cricketer had to refuse it. Mahesh Bhatt, as quoted by the BBC, had said: " Once he (Shoaib Akhtar) hears the story, he cannot refuse it." But Akhtar did refuse the role. And the reason was understandable.
What happened? Shoaib Akhtar has shed light on this in his autobiography Controversially Yours, released in 2011. Akhtar said that he was always a party boy and loved to sing and dance. He often met Bollywood stars, especially Salman Khan, and that he loves movies. Speaking about Salman Khan, Akhtar said: "He is generous, likes to help people, is a straight-talking guy, and I get along with him very well."
On his Bollywood offer. Akhtar said that Mahesh Bhatt flew to Karachi to meet him, and offered him to play a role in his movie Gangster. But he couldn't accept the role for a couple of reasons.
"I guess it all began in 2005 when Meera, the well-known Pakistani actress, told me that Mahesh Bhatt, an acclaimed director of Hindi films, wanted to meet me. I was attending a cricket camp in Karachi and he flew in with a film script. Mahesh wanted me to play a role in his film Gangster and I was tempted. It was a great script and I have always enjoyed movies, but I didn't accept the role due to some reasons.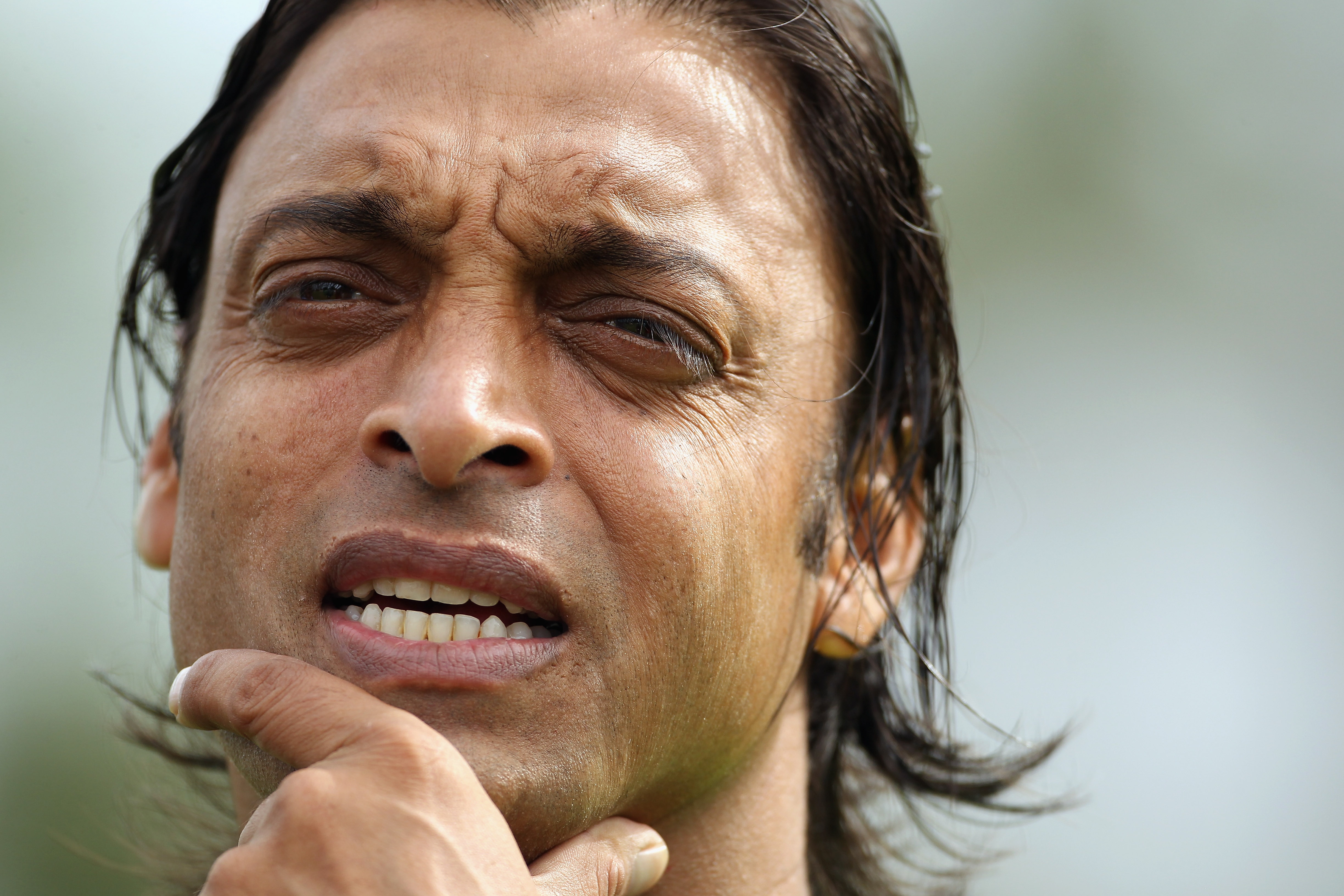 Why Akhtar refused the role: According to Akhtar, he had to say no, first, because of the Pakistan Cricket Board(PCB), who according to him, was after him like a mad dog, and secondly, he didn't think it was proper to pursue two careers at the same time, and that in 2005, he was at the peak of his bowling.
On refusing the role, he said: "The PCB was after me and was threatening to ban me. If you do this, we will do this, we will do that. Secondly, everyone around me was against my doing a film. If you want to play cricket, then don't do this, it's not possible to handle two professionas, they advised me. I didn't want people to think that i was a non-serious cricketer, movie bhe kar raha hai, like Mohsin Khan."
He said that offers continued to come from Bollywood and from movie makers in the UK as well. But cricket won hands down because it was his first love. "I still have no regrets about turning those offers down," Akhtar said.