In a year of stiff competition, the Venice Film Festival is a very important film event indeed. It is the oldest film festival in the world - this year will mark its 90th anniversary- as well as the most prestigious of the lot. Although it takes place over several days, there are enough screenings per week to bag awards and keep things exciting. 
Venice Film Festival, the birthplace of Cannes: In 1938, under pressure from Hitler and Mussolini, the winners at Venice were switched last minute to make way for a Nazi propoganda documentary. In retaliation, a French diplomat, Philippe Erlanger, proposed a free and fair festival in France. As a result, the very next year, the Cannes Film Festival held its first ceremony. In essence, Venice spawned Cannes; two of the Big Three film festivals of the world (the last being Toronto)
The road to Oscars goes through Venice: Over the years, Venice has had most of its titles grab Oscar voters' attention primarily thanks to how they're received at the screenings. If a film really starts winning awards at Venice, it's surely in good shape for consideration at the Oscars later in the awards season. Screening at the Italian event can help propel a film to Oscars glory, with the most recent examples being Best Picture nominees Roma (2018) and Joker (2018) and Best Picture winners, The Shape of Water (2017) and Nomadland (2020).
This year marks the 79th edition for the Venice International Film Festival, the lineup for which has been announced. Here are some of the familiar names attributed to the festival this year.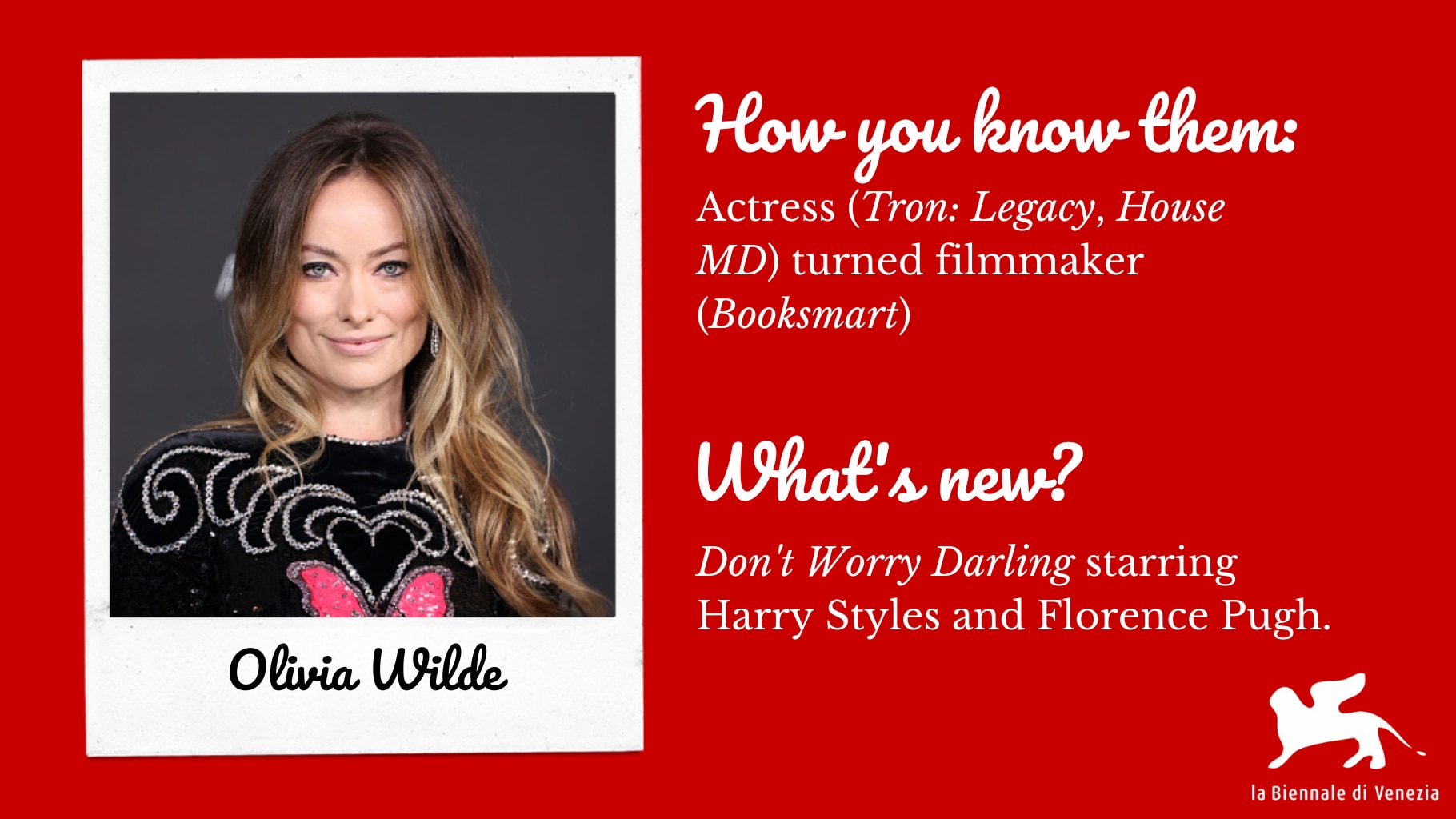 Here is a full list of the Venice 2022 lineup,
The Competition Selection: 
Il Signore Delle Formiche, dir: Gianni Amelio
The Whale, dir: Darren Aronofsky
L'Imensita, dir: Emanuel Crialese
Saint Omer, dir: Alice Diop
Blonde, dir: Andrew Dominik
Tar, dir: Todd Field
Love Life, dir: Koji Fukada
Bardo, False Chronicle Of A Handful Of Truths, dir: Alejandro G Inarritu
Athena, dir: Romain Gavras
Bones And All, dir: Luca Guadagnino
The Eternal Daughter, dir: Joanna Hogg
Beyond The Wall, dir: Vahid Jalilvand
The Banshees Of Inisherin, dir: Martin McDonagh
Argentina 1985, dir: Santiago Mitre
Chiara, dir: Susanna Nicchiarelli
Monica, dir: Andrea Pallaoro
No Bears, dir: Jafar Panahi
All The Beauty And The Bloodshed, dir: Laura Poitras
A Couple, dir: Frederick Wiseman
The Son, dir: Florian Zeller
Our Ties, dir: Roschdy Zem
Other People's Children, dir: Rebecca Zlotowski
The Hanging Sun, dir: Francesco Carrozzini
When The Waves Are Gone, dir: Lav Diaz
Living, dir: Oliver Hermanus
Dead For A Dollar, dir: Walter Hill
Call Of God, dir: Kim Ki-duk
Dreamin' Wild, dir: Bill Pohlad
Master Gardener, dir: Paul Schrader
Drought, dir: Paolo Virzi
Pearl, dir: Ti West
Don't Worry Darling, dir: Olivia Wilde
Freedom On Fire: Ukraine's Fight For Freedom, dir: Evgeny Afineevsky
The Matchmaker, dir: Benedetta Argentieri
Gli Ultimi Giorni Dell'Umanita, dirs, Enrico Ghezzi, Alessandro Gagliardo
A Compassionate Spy, dir: Steve James
Music For Black Pigeons, dirs, Jorgen Leth, Andreas Koefoed
The Kiev Trial, dir: Sergei Loznitsa
In Viaggio, dir: Gianfranco Rosi
Bobi Wine Ghetto President, dir, Christopher Sharp, Moses Bwayo
Nuclear, dir: Oliver Stone
Maid, dir: Lucretia Martel
Look At Me, dir: Sally Potter
The Venice International Film Festival will run from August 31 to September 10, 2022.