WWE's Chief Content Officer and Head of Creatives Triple H announced the return of the World Heavyweight Championship during the latest Monday Night RAW episode. Re-introduction of the World Heavyweight Championship belt means that the company would go back to its old system where both RAW and SmackDown will have one champion each.
The company had brought this system before 2020 when the RAW had the WWE Championship belt and SmackDown had the WWE Universal Championship belt. But, in August 2020, the belts were clubbed and Roman Reigns won the dual titles, which was to be called the Undisputed WWE Universal Championship.
In what has been called a historic decision by the company, the World Heavyweight Championship will be crowned on May 27, 2023 at the Night of Champions. 
But the question is who will be the World Heavyweight Champion? If we look at the roster, there aren't too many names, who qualify as championship material. And Triple H won't be having difficulty in deciding the champion because not more than 5-6 wrestlers qualify for it.
Let's have a look at them:
1. Cody Rhodes: The American Nightmare is the first choice of the WWE Universe ever since the secondary title of World Heavyweight Championship was introduced by Triple H.
Cody was highly expected to be crowned as WWE Undisputed Universal Champion in WrestleMania 39 against Roman Reigns but shockingly, he lost the match.The decision to make Roman win the match was baffling for the fans because the stage was all set for Cody to take over from Roman, and even the crowd desperatly wanted to see it happen.
It seems, the creative writers had already planned of making him a World Heavyweight Champion of a particular brand against Roman Reigns. That will also be a win-win situation for both Cody and the WWE.
2. Brock Lesnar: The Beast Incarnate is the hottest commodity in WWE today. Someone who exhibits sheer power and tremendous muscular strength, Lesnar would be the obvious choice for Vince McMahon if they don't finalize on Cody Rhodes.
But Lesnar is a part-timer and wouldn't be appearing on every episode of RAW. He would be mainly wrestling on pay-per-views. But that is also fine as far as Vince goes, because Lesnar sells out arenas and previously too he has negoatited contract of limited apperances.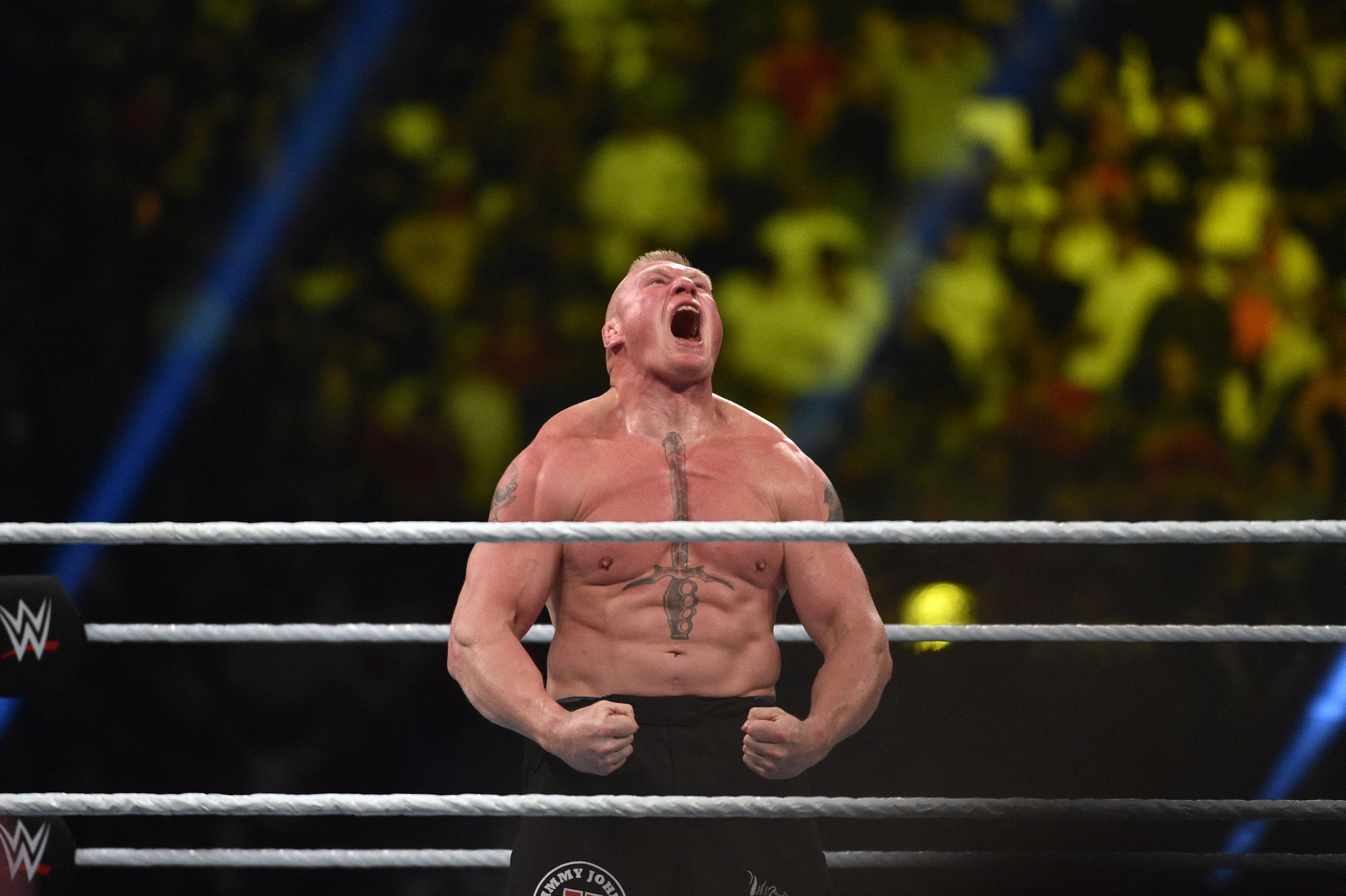 3. Randy Orton: Personally, I feel that Orton might be given the belt once more as he is also a great performer in the WWE. Orton has been out of action for sometime because of his back injury and his return was widely speculated at WrestleMania 39. However, that didn't happen.
With the arrival of a new championship belt, Orton might return and win the championship belt. Orton has been one of crowd's favorites who has enjoyed his term as a baby face as well as a heel. With Orton, the company has the option of scripting a feud with Cody Rhodes, who was once a team member of Orton.
If that has to happen, then Orton might make a return soon as the storyline would have to be set-up for him.
What about others? Wrestlers like Seth Rollins, Drew McIntyre, Bobby Lashley, Gunther are also eligible, but not for Night of Champions on May 27. The company won't bet on midcarders as of now and either Lesnar, Rhodes or Orton will be crowned as the new World Heavyweight Champion.