The recently unveiled Indian squad for the upcoming Asia Cup 2023 has brought back players like KL Rahul, Shreyas Iyer, and Jasprit Bumrah. Their return is crucial ahead of the World Cup.
However, amidst recent performances and the future prospects of Indian cricket, certain players could have been considered for inclusion to bolster their preparation for the World Cup.
Especially in terms of the bowling unit, a stronger infusion of young talent could have been explored. The over-reliance on Mohammad Shami, Mohammad Siraj, and Jasprit Bumrah might necessitate more youthful additions, given Bhuvneshwar Kumar's probable unavailability for the World Cup.
Here are the 5 players who didn't secure a spot in the Asia Cup squad:
1. Yuzvendra Chahal
The omission of Yuzvendra Chahal from the Asia Cup squad surprised many. Chahal, a world-class leg-spinner, was left out while Kuldeep Yadav found a place in the team.
Skipper Rohit Sharma provided insight into Chahal's absence, explaining that the team couldn't afford to overlook pace bowling to accommodate a spinner.
"We considered off-spinner Ashwin and Washy (Washington Sunder), but as you saw, Chahal had to miss out and we couldn't include him without dropping a seamer," Sharma clarified during a press conference.
Chahal cryptically posted two sunshine emoticons on his X account (formerly Twitter) after his exclusion.
Despite this, it would be unwise for the selection committee to omit Chahal from the World Cup squad.
2. Arshdeep Singh
The selection of Prasidh Krishna over Arshdeep Singh was based on Krishna's stronger ODI record.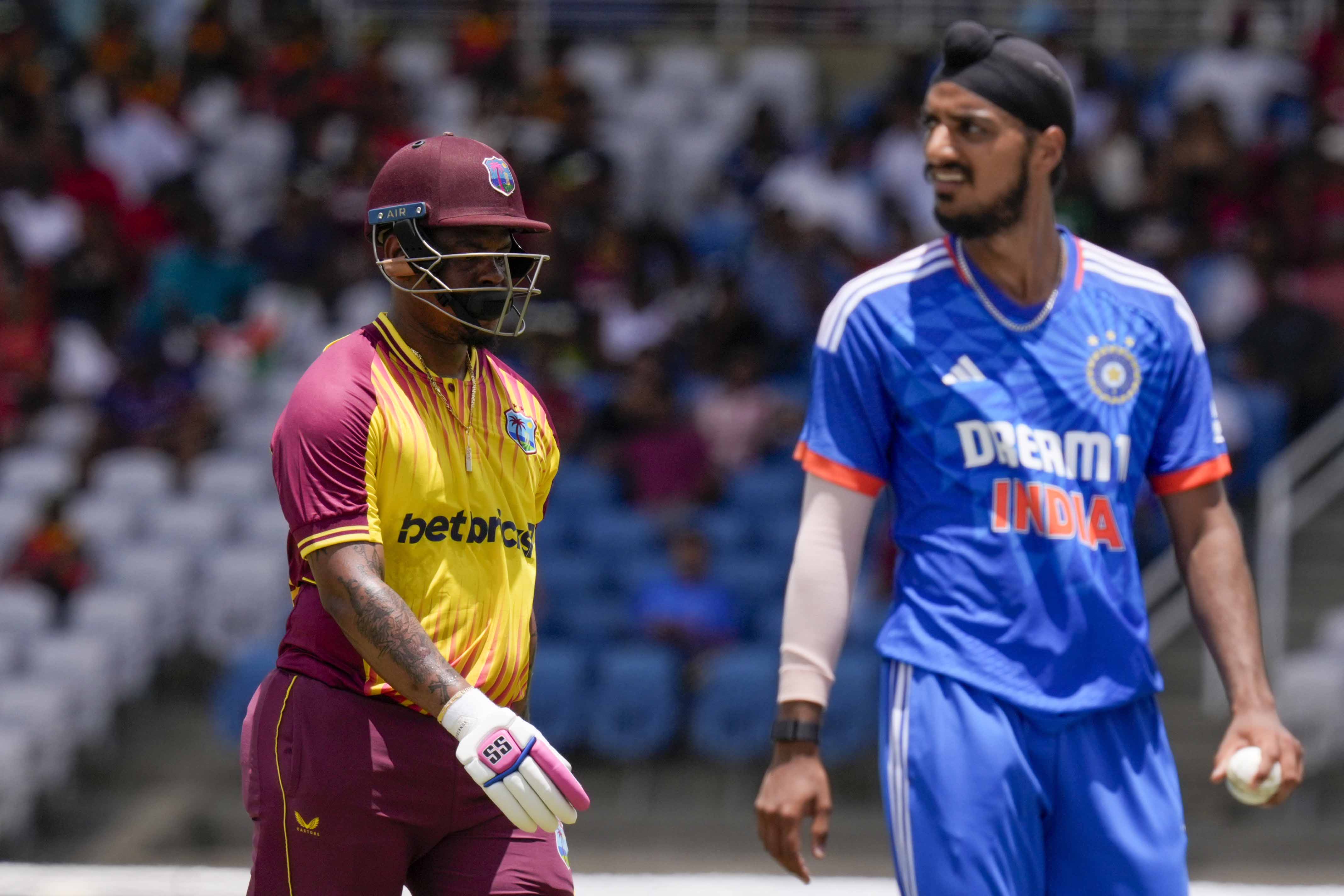 In 14 matches, Krishna claimed 25 wickets at an economy of 5.32. In contrast, Arshdeep has featured in just 3 ODIs, not securing any wickets.
Yet, Arshdeep Singh's pace and skill to swing the new ball are valuable assets.
He has demonstrated prowess on Indian pitches, particularly in his impressive stint with Punjab Kings.
Despite recent form struggles, Arshdeep Singh should not be overlooked ahead of the World Cup.
3. Umran Malik
The 23-year-old pacer, Umran Malik, has faced performance struggles recently.
Despite his pace, he hasn't matured as expected. At times, batsmen exploit his pace, sending his deliveries to the boundary with ease.
Umran played his last ODI against West Indies at Kensington Oval in Barbados, finishing without a wicket.
Although his ODI record shows 10 matches and 13 wickets at an economy of 6.54, he's encountered difficulties.
Sourav Ganguly highlighted that Umran needs a complete Ranji season to evolve and develop variations in his bowling.
He praised the opportunity given to Umran in the Indian team, despite his relatively short time in the spotlight.
4. Rinku Singh
Rinku Singh's international debut displayed promise, particularly in his second T20I against Ireland, where he scored 38 runs off 21 balls.
His strength lies on the leg side, capable of chasing scores efficiently.
However, his one-dimensional batting role is a limiting factor.
Players like Axar Patel, Shardul Thakur, or Ravindra Jadeja are preferred for their all-round capabilities.
Nonetheless, the team could benefit from a robust left-handed batter, potentially leading to Rinku's ODI debut.
5. Yashasvi Jaiswal
Selection for the Asia Cup could have been a dream fulfilled for Yashasvi Jaiswal, who rose through the ranks, making his international debut at just 21 years old.
Despite this, Tilak Varma was preferred over Jaiswal. Both left-handed batters gained prominence during the IPL with standout performances.
While Yashasvi's potential as a future Indian opener is promising, Varma is known for his middle-order proficiency.
Former Australian cricketer Tom Moody expressed preference for Jaiswal over Suryakumar Yadav, citing Yadav's underwhelming ODI performance despite playing 20 games.
With a star-studded batting line-up, another left-handed batter wasn't a priority. Regardless, Yashasvi Jaiswal's inclusion in future ODI matches is plausible.
The Asia Cup kicks off on September 31, 2023, with Pakistan facing Nepal in the opening match at Multan Cricket Stadium, Pakistan