In India, cricketers are highly respected. Even if a cricketer doesn't make it big in the ground, they succeed in other fields related to cricket like commentary, coaching or as experts.
A classic example is former Indian cricketer, Aakash Chopra. Chopra made his international debut in 2004, played only 10 Tests and was dropped from the side within a year. He wasn't considered for the One Day Internationals (ODIs) due to his slow scoring rate. In the Indian Premier League (IPL) also, he was dropped after playing few matches because of his poor form. 
However, Chopra made a big name in cricket commentary. His knowledge of the game, deep analysis of the conditions as well as his wit have made him a regular commentator in the cricket matches.
However, there have also been players who looked promising, but because of their inconsistency they were left out of the team and the they completely got out of the picture.
1. Rohan Gavaskar: Son of star Indian cricketer Sunil Gavaskar, Rohan Gavaskar could not deliver on the expectations which came along with his surname. However, it wasn't his father's influence that made him get selected for the Indian national team, but his splendid performances in the domestic cricket.
A middle order left-handed batter, and a slow left arm orthodox spinner, Rohan Gavaskar won many accolades in domestic cricket and was known for being a an aggresive batter, unlike his father, Sunil Gavaskar who was known for strong defence.
Rohan Gavaskar finally got a chance in 2003-04 VB series against Australia. He replaced India's lower middle order batter Mohammad Kaif. But Gavaskar didn't impress much with the bat. He next time he got the chance against the Pakistan in 2005 and after that he was never selected in the national team.
He ended his career with 11 ODIs where he scored 151 runs at an average of 18.87. 
Gavaskar also featured in the IPL in 2009 for Kolkata Knight Riders, but here also he failed to impress. At last, he quit the international cricket in 2012.
Though he was seen commentating in cricket games in 2013 and sometimes also was seen in the commentary box with his father, Rohan hardly made any public appearances after that.
2. Dinesh Mongia: Dinesh Mongia was part of two World Cups, but he failed to make a mark in both. Having started his international career in 2001, Mongia did score one or two big knocks, like his 159 against Zimbabwe, which also won him the Man of the Match award.
But as a batting allrounder, that was the first and the last century of Mongia. Mongia was also in the playing XI under Sourav Ganguly against Pakistan series in 2005, but again, there were no memorable performances.
After a string of poor performances in 2005, he was dropped from the team. He was suspended by the BCCI in 2008 for appearing in unsanctioned Indian Cricket League (ICL). Though the ban against him was lifted, he was never seen in the Indian team again.
At 42, Mongia announced his retirement from all forms of cricket. In 2021, he joined the BJP ahead of 2022 Punjab election.
3. Venugopal Rao: He is one of those forgotten Indian players who made an international debut when skipper Sourav Ganguly was dropped from the team in 2005.
Rao had a good domestic track record when he played for Andhra Pradesh and he got his maiden call for the Indian team in 2005-06 when new players were being tested on international stage.
He was a lower middle order batter and a right-arm off break bowler. Rao made some good scores between 2005-06 when he played for the Indian team, but not great enough to sustain his position in the team.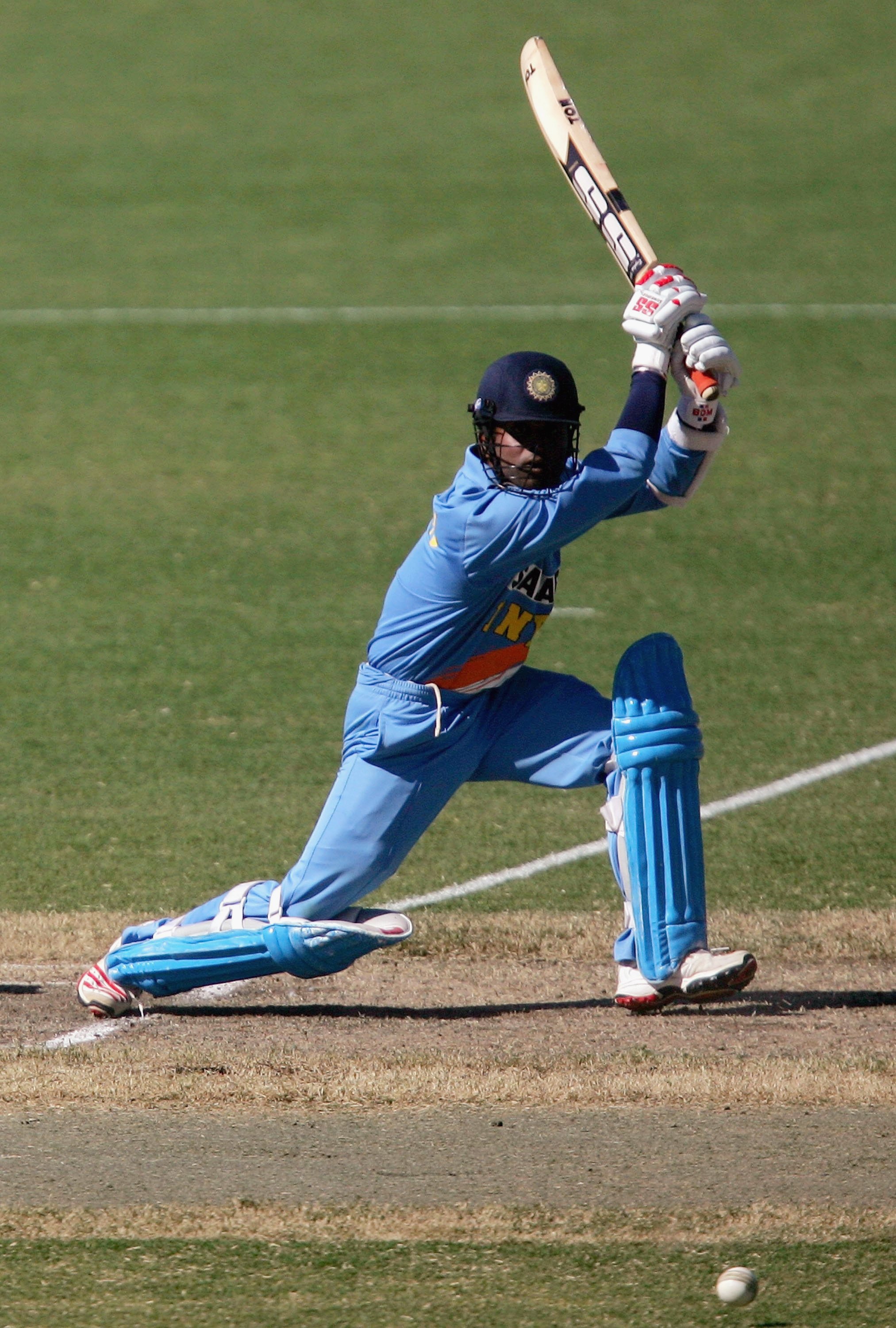 In IPL also, he played few matches but was never retained by any franchise.
He drew curtains on his cricketing career in 2019, 14 years after he made his last international debut. He is nowhere to be seen these days, neither in commentary, nor as a coach with any team. 
4. Joginder Sharma: Remembered for his last over heroics against Pakistan in the 2007 T20 World Cup, Joginder Sharma had the arguably the shortest fame in international cricket.
Hardly anyone knew him before that last over from the 2007 World Cup which India won. Having made his debut in 2004, the right-arm medium-fast bowler also played few IPL games with the Chennai Super Kings till 2011.
Sharma has played only 4 ODIs and 4 T20Is for India. He had a serious car accident in 2011, and since then he has not played any IPL or international match. He announced his retirement from cricket on February 3, 2023.
He is currently a Deputy Superintendent in Haryana Police.
5. Murali Karthik: The last in the list in Murali Karthik. Though the left-arm orthodox bowler didn't have a poor international run, he couldn't get a full-time role as a bowler in the team due to presence of players like Anil Kumble and Harbhajan Singh.
Karthik made few apperances for the Indian team from 2000 to 2007, but was never a permanent member. In a career spanning 7 years, Karthik appeared in 37 ODIs in which he took 37 wickets, while he took 24 wickets in 8 Test matches
He also played IPL for Kolkata Knight Riders, Royal Challengers Bangalore and Kings XI Punjab. In all, he played 56 matches in six years and ended his IPL career with 31 wickets. His economy of 7.24, was also a big reason why teams couldn't continue with him.
He announced his retirement from the game in 2021.