There was a lot of noise at the IPL 2023 auctions when Chennai Super Kings (CSK) went all guns blazing for England allrounder Ben Stokes. The bidding for Stokes started at Rs 2 crore with Rajasthan Royals (RR) and Royal Challengers Bangalore (RCB) starting the bid. Then Lucknow Super Giants (LSG) also got into the bidding war, but CSK who got Stokes at a price of Rs 16.25 crore.
The team management shook hands among themselves as they knew they had roped in someone whom they desperately needed.
Was it a good deal for CSK? Yes, though Rs 16.25 crore is a huge sum for a player who had not appeared at the last IPL, Stokes was worthy for it because he has been a star player for England team this year, and a reason the team also lifted T20 World Cup.
Ben Stokes started playing the IPL in 2017 with Rising Pune Supergiants. With a memorable performance, he ended up as the player of the tournament with 12 wickets and 316 runs at an average of 31.60. The next year, he was signed by Rajasthan Royals and had decent next three reasons.
He played only 1 match in 2021 and ahead of the auctions of season 2, Stokes had pulled himself out to focus on his mental health after he lost his father.
Can he succeeed MS Dhoni as the skipper of CSK? The debate around Ben Stokes started after CSK got him onboard for this season. It is a known fact that IPL 2023 edition is the last for Dhoni, who has been playing the domestic league since the inaugural edition in 2008. 
Ravindra Jadeja was handed over the reins of the team in IPL 2022 but the team had a horrible time under his leadership, losing as many as six out of first eight games. Jadeja was removed as the captain and Dhoni was again handed over the captaincy. When Dhoni returned, CSK won three out of four games.
Jadeja suffered an injury and was sent back home. It was reported that he had a fallout with the team management and was thereby removed from the team. It was also speculated that CSK might end its contract with Jadeja ahead of IPL 2023. But that didn't happen and Jadeja is retained by the management, reportedly on the instistence of MS Dhoni.
If former New Zealand captain Scott Styris is to be believed, Stokes can become the next captain of CSK. Speaking as an expert panel at Jio Cinema after the auctions, Styris said: " I think so, I think he will be the captain. We have seen MS Dhoni try and pass the captaincy on, he has not been playing cricket regularly, in between the IPL. It's just an opportunity for Dhoni to pass on the baton. I think yes, they will do it straightaway. Ben Stokes will be captain."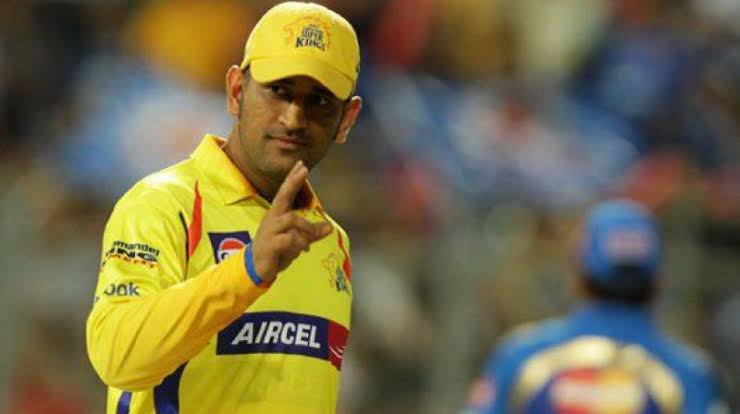 Is Stokes the right choice for CSK captaincy? The England allrounder has already retired from One Day Internationals (ODIs) and is currently focussing on T20I and Test cricket. He is the captain of England's Test team and under the guidance of Head Coach for Tests, Brendon McCullum, England is having a good time and they recently whitewashed Pakistan.
Stokes has already expressed his willingness to be a part of the cash-rich league, and now he can be the captain of Chennai Super Kings. 
With Dhoni set to retire from the game, Stokes is expected to take over, though the management hasn't taken any decision as of now.