Star football player Cristiano Ronaldo is struggling to find a personal chef for his home in Portugal due to the demands he's making.
Ronaldo is planning on living in Portugal after his football career is over and he purchased a land in Quinta da Marinha last year. The construction of his retirement home is expected to be finished by June this year.
Why can't he find a chef? Reports in Portugal have claimed Ronaldo and his partner Georgina Rodriguez's demands for the chef's specialties being traditional Portuguese food, as well as international dishes like sushi, are delaying the process.
There is reportedly a specifically designed area in the lavish mansion for the Japanese delicacy to be prepared. It is said that Ronaldo is offering around £4,500-per-month (Rs 4 lakh, 52 thousand) for a chef but, as of yet, has not found anyone to take up the job, reported the Daily Mail.                       
Move to Saudi Arabia: The former Real Madrid striker secured a whopping $75 million-per-year contract, plus commercial deals to add up to $200 million move to Saudi Arabian outfit Al Nassr earlier this month in what could to be the final transfer of his career.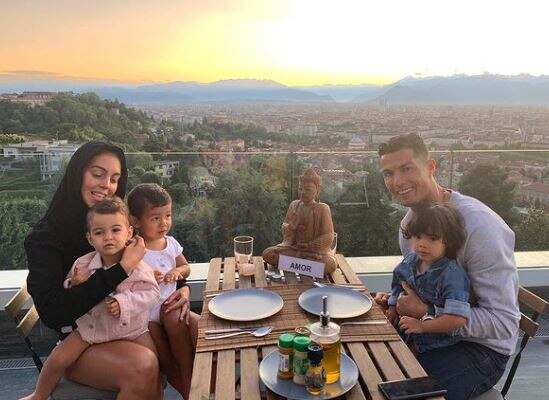 Life in Riyadh: He's currently staying in a suite at the Four Seasons Hotel in the centre of Riyadh while looking for a permanent residence.
Ronaldo played his first game in Saudi Arabia on Thursday as part of an All-Star XI against Paris Saint-Germain and also scored two goals against his arch-rival Lionel Messi led team.
PSG won 5-4, with both Messi, Ronaldo and Kylian Mbappe being on the scoresheet.
Ronaldo's diet: Ronaldo takes his diet very seriously. "A good workout must be combined with a good diet. I eat a high protein diet, with lots of wholegrain carbs, fruit and vegetables, and avoid sugary foods," he says.
He has a personal dietician who has worked with him ever since his Real Madrid days, eating six small meals a day, reported Goal. Ronaldo particularly likes fish and his favourite dish is bacalhau a braz, which is a mixture of cod, onions, thinly sliced potatoes and scrambled eggs.