Sayaka Murata's characters start out as conventional people living ordinary lives like you and me. And then there appears a line, a turn of phrase, a fracture somewhere along the way, like a sudden curve on a mountain road that you on the driver's seat didn't anticipate, which sets you off on a freefall that often outlives the length of the book you're reading.
Convenience Store Woman, Murata's tenth novel (translated to English by Ginny Tapley Takemori) and considered a contemporary classic in Japan, is no different. It's with this slim novel that my journey with Murata began, and I have read her subsequent works – the mind-bending Earthlings and most recently translated story collection called Life Ceremony – but the earliest impression, when powerful, is the one that remains indelible.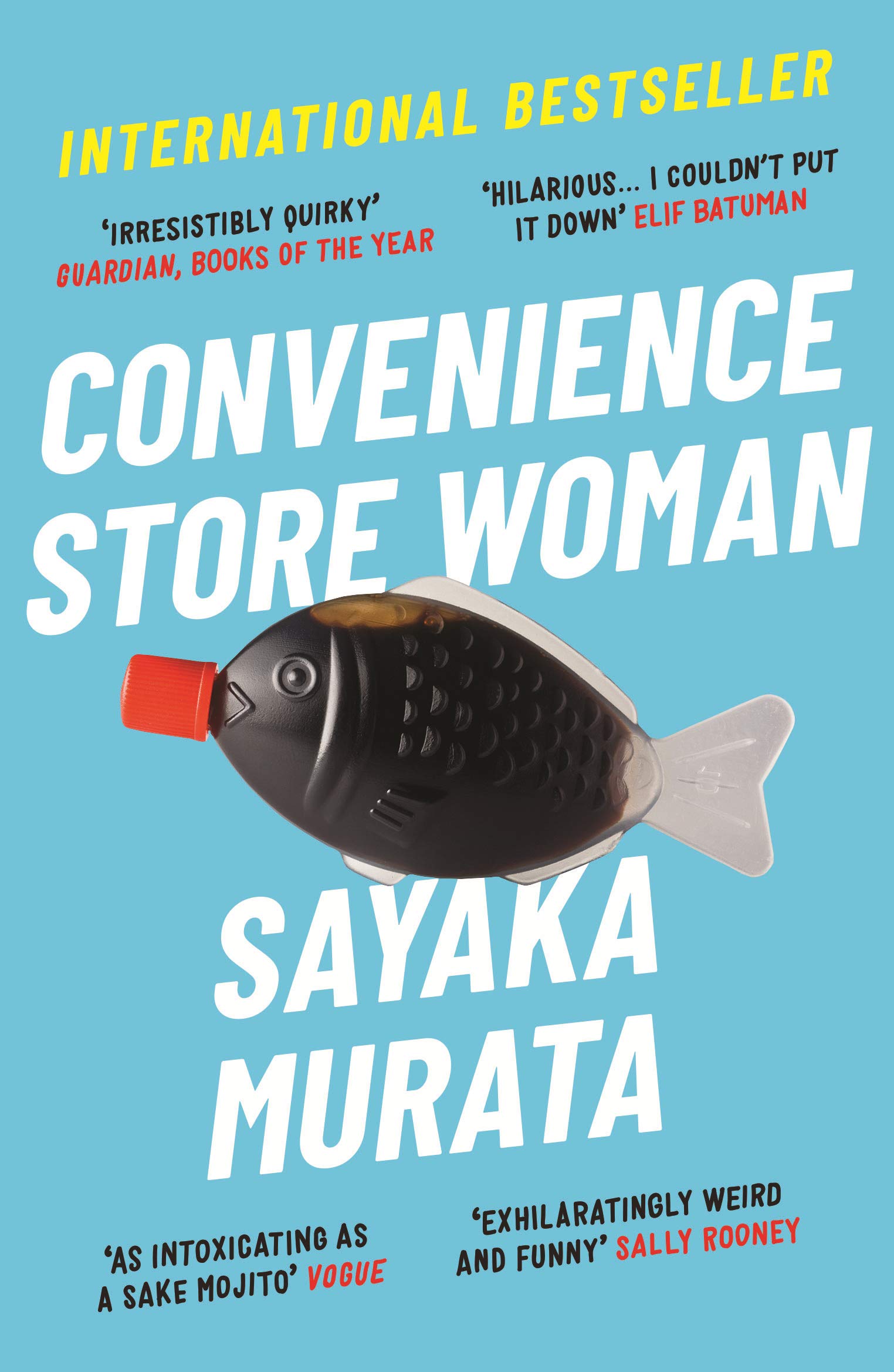 "The time before I was reborn as a convenience store worker is somewhat unclear in my memory," Murata's first-person narrator says to us early in the novel. "I was born into a normal family and lovingly brought up in a normal suburban residential area. But everyone thought I was a rather strange child."
Rebirths, reincarnations, resets – this is one of the most notably startling features in her work. Murata is an expert at offering her players, those she creates with both unmatched tenderness and clarity, a second chance at life each time she sits down to write. 
As the title suggests, the inside of the Hiiromachi Station Smile Mart, a convenience store – "a world of sound" ... "From the tinkle of the door chime to the voices of TV celebrities", "the beeps of the bar code scanner, the rustle of customers picking up items and placing them in baskets", "a faint clink of coins" – where Keiko, the narrator, has worked for eighteen long years to make a living is integral to the book. Keiko's unreliability is at once twisted and comical, whether it's wanting to cook and eat the dead bird she picks up as a child at the park or when she's looking at a cake knife as an adult and wondering if it can be useful in shutting up her sister's bawling baby.
It's as much a character study of a misfit as it is a commentary on modern work culture. Imagine being stuck inside a vending machine in a 24 SEVEN, and then actually finding it less claustrophobic than the world you've left behind outside. There's a plot here somewhere too, involving a listless young man who starts living with Keiko and treats her dismally. But don't go into this for the plot. Go in for the tranquilising strangeness.