At the beginning of 2017, while researching for my non-fiction novel on single women (there are currently 74.1 million single women in the country's highest-ever statistic), Status Single, one of the greyest areas was housing in urban India, where outright single-shaming and pervasive male hypocrisy flourished, festered and fed on our innate cultural conditioning that teaches a woman that she must be covered up from head to toe. That every single square centimetre of her own body, that has been carved from another woman's flesh and blood, is a sanctuary of stereotyping, stigma and societal pressure, that she must always keep her glance furtively lowered and her cleavage demurely covered, that she should never speak up or do as much as talk back.
That she is walking dynamite — she is explosive. And expletive.

And yet, never extraordinary.
That the rigid Lakshman Rekha of her life should be limited to marriage and motherhood, at predetermined ages — and, if she defied norm and nomenclature and still pursued her own aspirations and went out of her home to a world seething with lust and greed, perversion and pornography, to eke a living, then she should come home by a certain stipulated time, wear 'dhang ke kapde' (decent clothes), be a caregiver, a dutiful daughter, sister, wife, mother, neighbour, niece — but nothing above and beyond it.
Sita or Surpanakha: Women are brutally trapped, irrespective of the narrative. (Photo: Reuters)
And if she dared — if at all — she flouted this strict moral code, then she would have to be punished, be it by the Khap Panchayats who decreed sordid honour killings or using religion, which showed a woman her place. Like female infanticide. Like rape. Like one of Nirbhaya's rapists, Mukesh Singh, the bus driver, sitting inside the comforts of a central jail lending an interview to a 'firang' documentary filmmaker, shrugging his shoulders and spewing the following: "A decent girl won't roam around at nine o'clock at night. A girl is far more responsible for rape than a boy. Housework and housekeeping are for girls, not roaming in discos and bars at night doing wrong things, wearing wrong clothes. About 20% of the girls are good. When being raped, she shouldn't fight back. She should just be silent and allow the rape. Then they'd have dropped her off after 'doing her', and only hit the boy.'
Take a deep breath.

And here are the top headlines in today's age:
A third-year student of Presidency University has lodged a complaint of moral policing against the president of a housing society located off EM Bypass, Kolkata — the city of my birth — alleging the elderly man had abused and made filthy comments regarding her outfit — a tee shirt and a pair of shorts — when she had gone to the association office, complaining about a water pipeline leakage in her apartment.
She further added that when she had dialled 100 and a cop came to the housing society but he, too, left without addressing her issue claiming it was the "housing society's internal matter."
"As I started to speak about my problem, I noticed all eyes were on my body rather than on my face. The man who spoke next had an especially conspicuous stare of perversion. He said he does not feel like talking to a girl like me because I'm not dressed according to his satisfaction. I am 'that kind of girl' who should not be listened to at all because I have no more sense than dressing like a woman of the streets and walking into a room full of respectable men," the woman wrote in her complaint.
Jeans and tee: The markers of a 'fallen' woman? (Representative photo: Reuters)
"When the policeman finally arrived, he only talked about how he was powerless over a community's policies and politely requested me to reschedule the plumber's appointment. He conveniently never tried to address the harassment and discrimination that I faced," the woman added. 
Five days after the complaint, cops came to the housing society to register the statement of the woman as well as the president, against whom much of the allegation was levelled, but did not specify what action they were going to take.
In June, in the same city, seven people were arrested for allegedly attacking former Miss India Universe, Ushoshi Sengupta, and vandalising the cab she was travelling in.
"Last night, June 17, 2019, at around 11:40 pm I took an Uber from JW Marriott, Kolkata. I was accompanied by my colleague. We were taking a left turn from the Exide crossing towards Elgin while few boys in a bike (without a helmet) came and hit the Uber. To which they stopped the bike and started yelling at the driver. In a fraction of second, there were 15 boys and they all started banging the car window and dragging the driver out. They dragged the driver and started beating him up. This is when I stepped out and started shouting, taking a video of the incident. The boys followed us till my colleague's house and right when we were dropping him near Lake Gardens Govt Housing, 6 of the boys in 3 bikes came and stopped my car, threw stones, broke the car. Dragged me out and tried to break my phone to delete the video. My colleague jumped out of fear and I was completely shaken. I came out started shouting by now the locals had come out," Sengupta wrote in a hair-raising Facebook post which went viral.
Last year, in May, a 23-year-old University student was allegedly molested and verbally abused by a middle-aged person who had taken objection to her smoking openly on the streets with her friend. On similar lines, a couple were thrashed by passengers in a Metro for what they thought was 'objectionable' behaviour (the couple were standing close to one another) — even going all the way as to push them out, hitting them till other commuters intervened.
No. You can never, ever do that in an Indian metro. (Representative photo: Reuters)
In January 2018, a second-year student of Jadavpur University alleged that a group of women hurled abuses and assaulted her and a male friend who had his arm placed around her and had kissed her forehead a few times.
In 2016, a 22-year-old girl wearing shorts and smoking a cigarette with a friend was allegedly slapped and abused by locals in her neighbourhood of Ranikuthi.
In 2012, in the light of the chilling Park Street gang rape, the West Bengal chief minister, Mamata Banerjee, who, in the past and as an Opposition leader, would often be seen championing the cause of women rape victims, rubbished Suzette Jordan's allegations as a 'manufactured' story. Her party members in the ruling Trinamool Congress, Madan Mitra and Kakoli Ghosh Dastidar, reportedly questioned why Jordon, a 37-year-old single mother of two, was out drinking till the wee hours in a posh nightclub and apparently alleged that the rape was a result of a deal gone wrong with a prospective client.
Overnight, Jordan was turned into a liar, a person of ill character, with even a slanted aspersion on her character, an Anglo Indian (a community bred as 'bastard' progeny of the erstwhile British rulers cohabiting with the natives, women known for smoking, drinking, wearing short skirts and dancing with men, having unlicensed sex and children out of wedlock, whose marriages flounder like their professions), no better or worse than a sex worker.
The police officer, Damayanti Sen, who cracked the case and established the gang rape, was transferred out to an insignificant posting.
Let's not pussyfoot around why we see, feel and fight this. 

All of this. Daily.
Why even popular culture pegs promiscuity to a particular community — where even a lead actor like Deepika Padukone playing the 'fast' and 'reckless' Veronica in Cocktail is shown as essentially good-hearted and sacrificing, but can only graduate to being a back-slapping buddy of the hero, Saif Ali Khan, who must inevitably fall hook, line, and sinker for Diana Penty, the docile, whimpering, wispy thing, whose naivete and obedience made her the perfect fit for the swashbuckling knight in shining armour.
'Tumhi ho bandhu, sakha tumhi ho', a popular bhajan belted out of crowded discotheques where young 20-somethings hurriedly changed from their 'respectable' attires (read: that comes with parental discretion) into skimpy Western outfits, slamming the same sabhyata and suffocating sanskriti that came with Bharat being another woman — a mother, that too.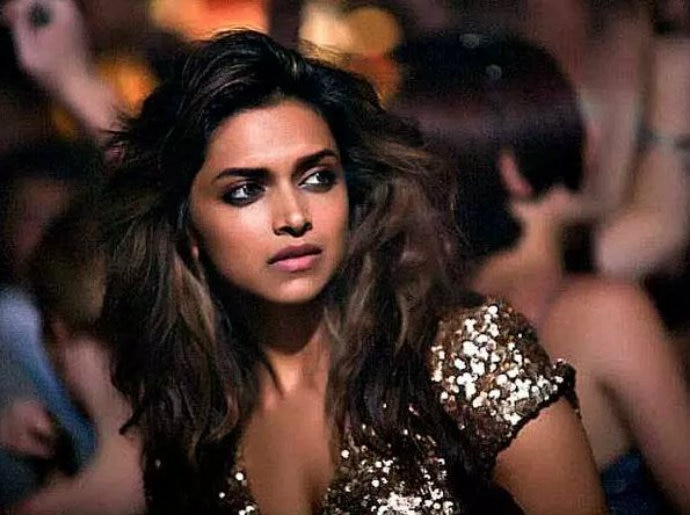 Friend-zoned forever: Why knights in shining armours never fall for the Veronicas of the world. (Photo: Cocktail movie still)
Asexual. Sexless. Unattractive. A Mrs Something. Married to a Mr Someone. Karwa Chauth observer. Failed. Forlorn. 

Torn between a Sita and a Sati — both equally extreme, both equally claustrophobic.
This, while female genital mutilation, despite being declared a human rights violation by the United Nations, continues without a ban in India — in the heart of a bustling metropolis like Mumbai that abounds with untrained midwives who continue to indulge in the heinous practise of Khatna in young girls from the Bohra community, a Shia subsect.
This, while the third National Family Health Survey (NFHS) found that in 2005-06, 6.7% of girls in the 15-19-year age group in the same city were or had been pregnant, or were already mothers. Though accurate figures on teenage pregnancies and abortions are hard to compile because young girls tend to go to quacks and shady clinics to keep the matter under wraps, the NFHS says there were 36,700 teenage abortions in Mumbai, Delhi, Kolkata and Chennai in 2005-06.
This, while legal abortion remains a taboo.
The same way that in September 2018, a judgment of the Supreme Court of India ruled that all pilgrims regardless of gender, including women in the menstruating age group, should be allowed entrance to Sabarimala Temple — where, for generations, menstruating women were forbidden out of respect to the celibate nature of the deity Ayappan.
Is a woman's womb her warzone?

Is the darkness between her thighs, a sinister secret?
What gives society the right to dictate what is desirable?
And why should we listen?