My father wore many hats. Farming was the one that made money and the rest were pleasure. He was to be a scientist in America but bad luck, according to him, forced him into farming. Our land, like most farms, wasn't ancestral. It was allotted to him when he graduated in agriculture and couldn't gather funds for America.
In 1947, yeah right, the country was handing out cleared forests to farmers separated from Pakistan, freedom fighters and fresh agriculture graduates like my father. These were beautifully carved plots of fifty acres, the way cities are planned, with roads on all sides and efficient irrigation system with canals and dams feeding them. Try imagining a village where every farmer was a twenty-year-old bachelor of science. They were hopeful young men who had several skills because in the study of agriculture you must know everything from machines and building construction to milking and money management. Growing crops was a given. After all, they had to survive on their own, these first-generation entrepreneurs.
The pleasure my father engaged in were charities for free and all he ever earned was a quintal of respect. He turned around a sick college in a nearby village and remained its manager for several years. They listened to him and challenged him not because unlike others before him he made no money from it. The headmaster was often sipping tea at our house and reporting every little misdemeanour. I grew up listening to the sound of his bicycle being chained to our gate.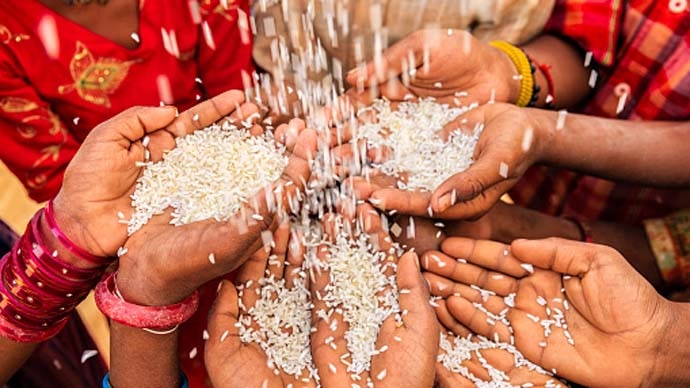 The pleasure my father engaged in were charities for free and all he ever earned was a quintal of respect. (Representative photo: Getty Images)
My father was the chairman of the marketing society of the farmer's cooperative. He was feared and loathed by those who had learnt to be dishonest. Society did extremely well. They forced him to stay on for many terms also because he came for free, like honesty and sincerity and generosity.
He designed houses for doctors. He advised mill owners. He was contacted first for trials of a new chemical, the inauguration of a school, an invite to the university and anything of significance. He even started a cooperative bank and wrote to the RBI when he suspected the management of loan fraud and made several enemies. The letter he wrote to the Governor was ten pages long and sent a team scurrying to our nondescript town. He drafted documents that lawyers envied. He made architectural drawings that shocked architects. He should have been a scientist or the chairman of a company and not a disgruntled farmer like he said. Getting paid for his work would have been worthless, but he could trade his favours in the future. He wanted people to be indebted to him. He would choose a time when they had to pay in kind.
My father was Robin Hood. He heaped obligations on the rich and made them pay the poor. The superintendent of our government hospital wanted to remove his appendix for free even when the pain was from indigestion. He wanted to pay back this man whose currency was favours. People from nearby villages, the daily wagers and the poor, knew he was kind and came to him. They sat on the floor asked for help. He had no money to give, so he sent them to people with requests to help the bearer of his letters by treating the illness for free or giving the child admission or help in getting a loan or legal advice or whatever. They loved my father. He glared at them and screamed at them, but they loved him like a father. No one knew what he was up to. No one had an inkling why he smiled when a crop was devastated. He didn't care for farming, he cared for people.
In the winter break of my second year of college, the same one my father passed out from in 1947, I was returning home. It was four o'clock on a bitterly cold morning when the train deposited me at the station. Through the thick fog, I could hear the jingle of rickshaw bells. They must have waited four extra hours for a late train that couldn't see its nose in the last thirty foggy miles of its journey. They wore thin cloths about their heads and ears and sweaters with holes, like wearing worn-torn woollens was trending. The fire they were tending was left alone. A greying man wiped the moist seat with his headscarf and we took off sailing through the empty streets devoured by the fog. Suddenly he slowed down and pointed to his left.
"You see that shop, Bhai Saab?" he called out. "It belongs to the kindest doctor in town. If we don't have money, he gives us medicines for free. God bless him."
I don't know if he knew I was the brother of the man he spoke of. He didn't see the fog in my mind. And you can't see the moisture in my eyes as I write down this silly story. My brother is my father's son.