Fashtag
Dapper Dad is the new Yummy Mummy
The new father is fun, fit, fashion forward and doesn't command respect with his briefcase but a baby carrier.
Fun, fit and fashion forward — fatherhood is gaining a new meaning and it is getting the nod of approval from all quarters. The "Dapper Dad", quite like the "Yummy Mummy", is light years away from his old image of the strict, stoic, emotionally withdrawn and generally clumsy father.
The new dad is celebrating his personal power and fatherhood while keeping a keen eye on dressing, and he doesn't command respect with his briefcase but a baby carrier strapped proudly on to him. Naturally, he is a confident figure as he displays his softer side in public and runs behind his litter to tie their laces or slide down a swing.
Also read: The single mom is stronger and sexier than ever
Bollywood is rife with examples of such "complete men", dads that flex their muscles and carry the kids with equal ease. Shah Rukh Khan has long been an example of the doting dad, both on and off-screen, with his kids Aryan, Suhana and three-year old son AbRam.
Shah Rukh Khan has long been an example of the doting dad.
While work and career continues, social media is witness to his adoration for the kids with a number of pictures posted online. He is smart, funny and hugely successful, but it is King Khan's engagement with his children that adds to his charm as an actor and celebrity status.
Also read: [Watch] SRK's inspiring speech to graduating students has life lessons for all
Joining him are new dads Imran Khan who can always be seen on-duty with his daughter Imara, and Aamir Khan with his son Azad. Meanwhile, old-timer Anil Kapoor is always there with praise and support for daughter Sonam. These main men have got their eye on the prize yet take out time to look after their pack, while looking sharp and being dressed to the nines.
Imran Khan can always be seen on-duty with his daughter Imara.
The same men who once flaunted their single status appear all the more appealing as they take on the role of the father figure.
In fact, there's something fascinating about the bad boy being whipped into shape by a two-foot-toddler. Who would have thought that expletive belting rapper Kanye West would be temporarily soothed into submission by daughter North West. Kanye has been spotted ferrying her around for dance class, with his tutu-adorning daughter and her tiny shoes in tow.
Also read: How daddy and I grew up together
While the three-year-old may boast a wardrobe of custom made dresses by Oscar de la Renta and Roberto Cavalli, dad Kanye has been making a splash in the fashion scene with his line "Yeezy" and brand collaborations.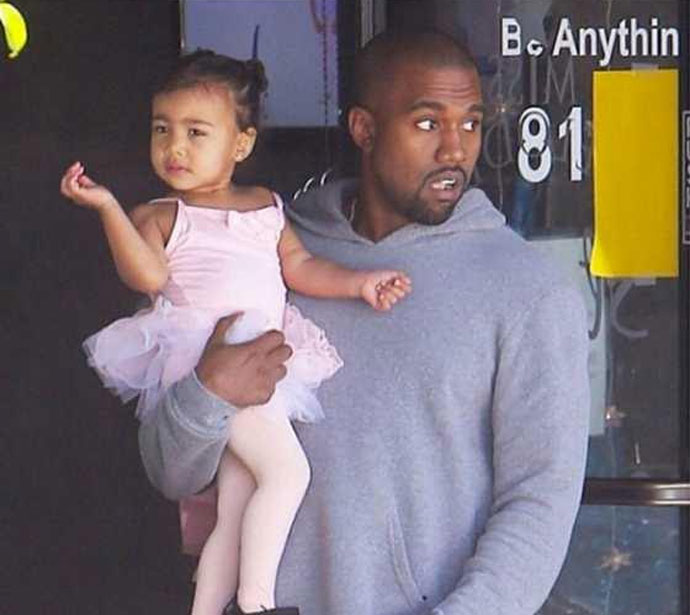 Kanye West with daughter North West.
Even world leaders have secured a spot on the map as they let their guard down in public and show their true self, responding to the whims and demands of their children. US President Barack Obama paints a loving picture as he shares a joke with his daughters Malia and Sasha, or goes biking with them on vacation.
He even stated in April this year that his kids helped him change the perception on marriage equality for same-sex couples, and thus created a culture of respect for his children in the eyes of millions of followers across the world.
Needless to say, the head of state has not only charmed people with his quick-wittedness and magnetic presence, but also with the importance that he bestows upon his wife and kids, which further increases his own eminence.
It's not about a big bank balance or the sturdy appearance in a suited look anymore. As the rules of the game change, and we exert our choice on what we consider worthwhile instead of following old values, the men in our lives are being valued differently too.
And as science proves, it's the men who let slip a hearty laugh, a playful look and an affectionate gaze that truly catch our attention. Yes, it is time to make way for the "Dapper Dad".
(Courtesy of Mail Today.)
The views and opinions expressed in this article are those of the authors and do not necessarily reflect the official policy or position of DailyO.in or the India Today Group. The writers are solely responsible for any claims arising out of the contents of this article.