As I write this story from my home instead of my office, I can say one thing for sure: The pandemic undoubtedly changed the way we work. But as we look back today, the pandemic has also changed what we work on and the working standards for the long term. And it has not been the best scenario for most of today's GenZ.
This is a time when individuals usually become more aware of their world and shape their identities and beliefs. But when the world went through a pandemic, it definitely left some traces that will forever affect the way today's GenZ will function.
Illustration: Geetanjali, DailyO
Some of us might have grown up in the era where we went to school, got good grades, topped our classes, got jobs in the best companies and worked there for a few years before shifting out to another place. But today's GenZ will see the way we work and learn completely differently. Thanks to the pandemic.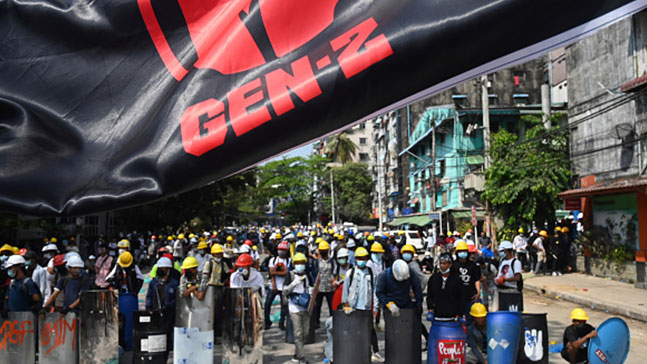 Photo: Getty Images
THE SITUATION OF THE LAST 2 YEARS
In the past two years, all generations have seen their expectations collapse like a pack of cards. But for GenZ, who is yet to live most of their life, life remains unexpected. 
Many graduates who completed their education did not get their preferred high-quality jobs as so many companies collapsed due to the pandemic.
The ones who got employed in a company were asked to leave, or were shifted to different job profiles, to handle the work load. Either way, it was not what they signed up for.
The shift to a virtual environment significantly affected the abilities to make better connections and get better opportunities which could match their skills and interests.
Many young workers took up lower income jobs as they re-evaluated their role in the professional world or re-evaluated their career goals. 
Photo: Getty Images
For the middle schoolers and the college goers, it is the time where they thrive with social connection and make once-in-a-lifetime memories. But lack of a school/university environment is making this hard, not only for the short term, but also in the long term. This is also changing their social behaviours, which can last forever; making them more and more uncertain and raising their anxiety levels.
Adults are also noticing how their kids are becoming socially awkward on occasions, which is hampering their efforts of creating strong connections.
Older high school students have missed their farewell days and the fun (and maturity) that comes with the last year of college. They have also missed the subtle changes, the expectations for themselves and the excitement that one enters the post-college life with. The sudden change in college life is rolling over and enhancing their uncertainty of life post college. 
Photo: Getty Images
At a time when GenZ needs support to get through self-esteem issues, grow independent and develop their identity, the lack of a strong social structure is affecting their ability to predict what can happen. Most of them are also living at home with their parents and have to see them most of the time with very little exposure to school life. 
Covid also impacted the number of people who were rethinking college, as most students saw themselves and their peers losing precious jobs, social opportunities and internships thanks to the pandemic. GenZ folks who were employed in unstable industries, are risking futures for low money and have little or no money to fall back on.
It feels uncomfortable to fall back on parents and when plans aren't working out for so long, it seems that GenZ is forced to risk their careers, even if they don't want to. Desperate times are calling GenZ people to desperate measures, which is leading them to shift careers or go into low-income jobs, which again keeps them in a vicious cycle. 
The low-wage employment keeps people stuck in their fields and if they do not invest in expanding their skills, they risk continuing in lower income jobs for longer periods of time, thus continuing the loop of frustration. And this needs to change.
The Indian Government's Budget this year was expected to create job opportunities for the country's youth, but the Budget fell short of the same, even though it was a necessity.  
A shift is obviously required, but when will it come?