How I planned a magical Harry Potter-themed birthday party
It was bewitching.
Tania Koshi
My sister, Aleesha, was barely ten-years-old when she was first enchanted by the magical world of Harry Potter.
The spell it cast on her was a strong one, and so even on her 25th birthday - after all this time - I knew she was still way too be obsessed with JK Rowling's bewitching world.
I thus decided to throw her a Harry Potter-themed party.
For two weeks my friends, our cousins Roshan, Rebecca, Tanita, Tasha, Nitin and I brainstormed and scoured the internet for ideas so that we could customise.
I stole my sister's Harry Potter film wizardry book to understand the production and design elements of various props such as invitations to the Hogwarts School of Witchcraft and Wizardry, Marauder's Map, labels for items from Honeyduke's and Weasleys' Wizard Wheezes) seen in the series' movies better.
While Tasha blended numerous potions and concoctions in the quest for authentic Butterbeer: using recipes for the drink popular among wizards from the Wizarding World Park website.
I ensured every part of our house to be theme-inspired, and with a bunch of do-it-yourself ideas in tow, I started working on them a week before her birthday. Here is a glimpse of the marvellous evening we were able to conjure for Aleesha.
Her Hogwarts invite was delivered
By an owl, of course
She entered through...
And landed up at...
Hogwarts!
We placed owls in cages all over the place…
Harry Potter books and House-coloured tissues…
An owlery...
The Marauder's Map.
The Gryffindor Fat Lady was on the entrance to one room…
While the Ravenclaw Door Knocker was on another…
We had flying keys...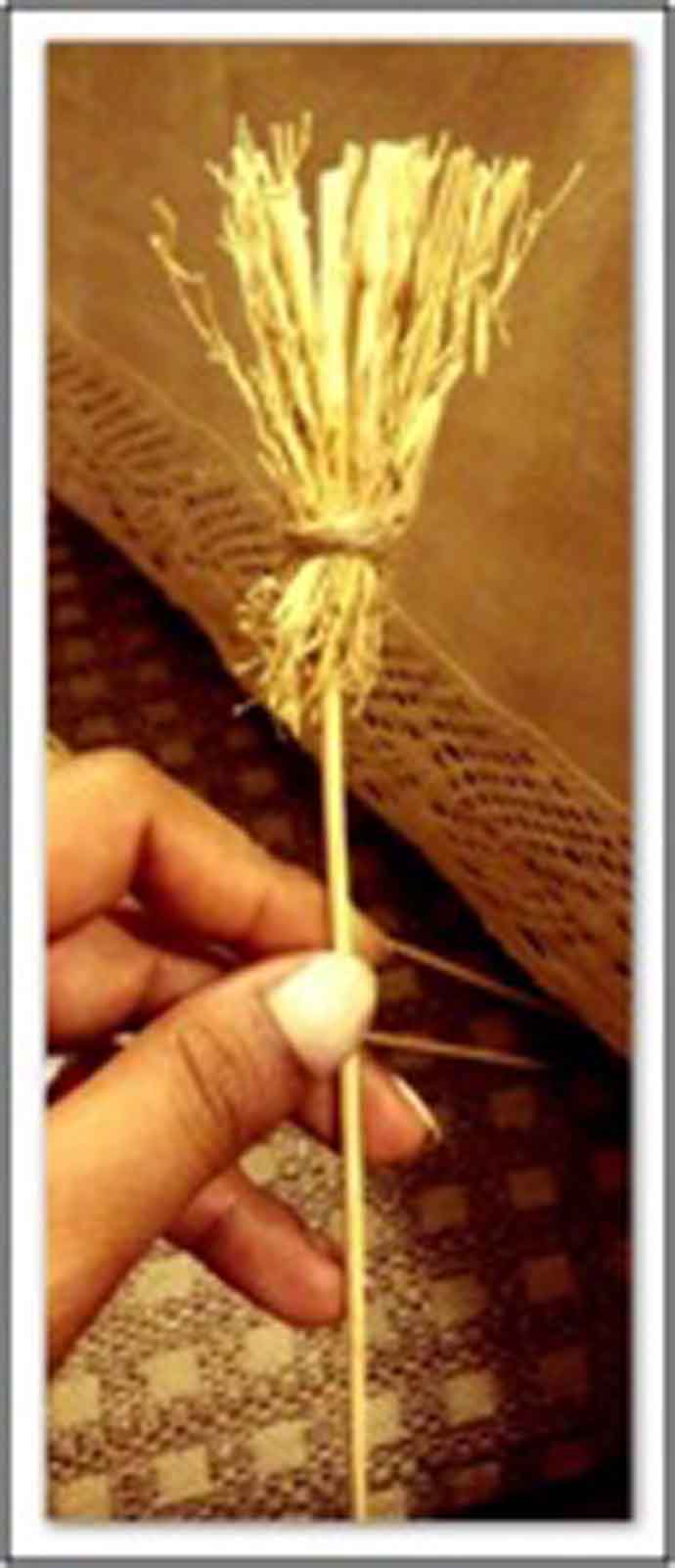 Broomsticks...
A Time Turner.
…and the four House flags
To guide everyone to the light – Lumos!
We left a message from Book 2 in the bathroom…
and this!
We had all kinds of candy from Honeydukes and Weasley's Wizard Wheezes, along with potions, powders and spirits…
Everyone loved the Butterbeer!
Magical water (or rather, the Elixir of Life, Dragon Blood, and Polyjuice Potion!)
…and there was a rather wide spread for dinner, with Boomslang Skin (Pizza), Cauldron Cakes (Meatloaf), Chinese Chomping Cabbage and Dandelion Root (Salad), Pig Slush and Solanum Tuberosum (Sausages with Mashed Potato) and Allium Satirum Dough (Bread), served in the Great Hall.
And the Great Hall would be complete without flying candles.
The cake, conceptualised and made by Deepti Dawson, was nothing short of magical, complete with lights, miniature versions of our dogs hazel and cinnamon, and Gryffindor coloured frosting on the inside!
Guests were sorted into Houses…
…and then played a very noisy game of "Pin the Spectacles on Harry!"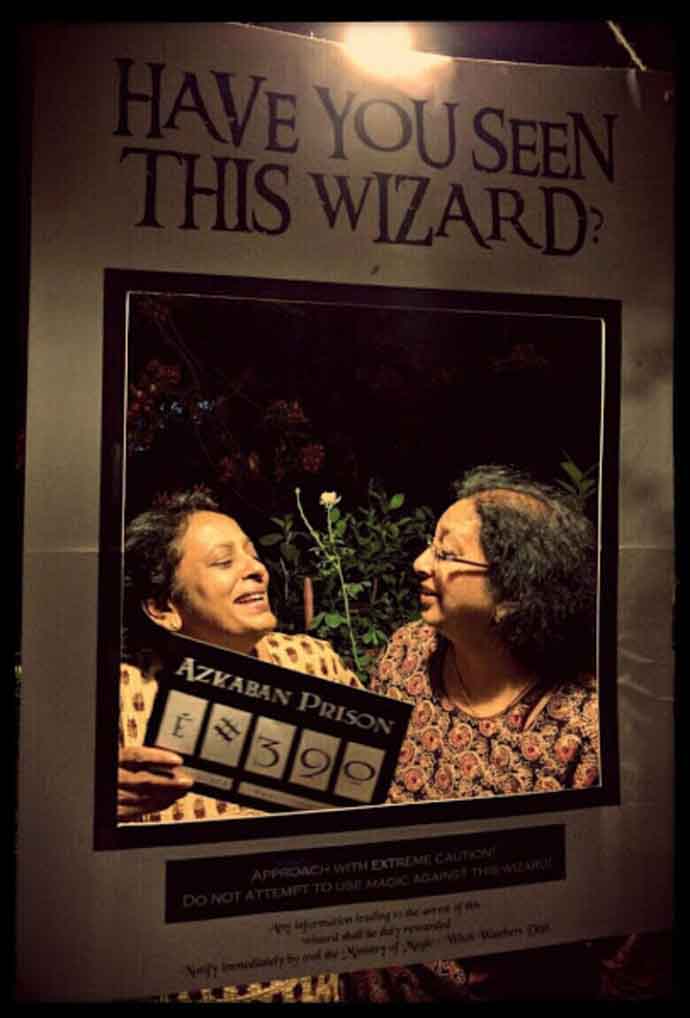 And finally, we had an Azkaban photobooth.
(Photograph courtesy: Justin Rabindra)
The views and opinions expressed in this article are those of the authors and do not necessarily reflect the official policy or position of DailyO.in or the India Today Group. The writers are solely responsible for any claims arising out of the contents of this article.