Writing about bereavement can be the most arduous thing for any writer, especially if it's a story of personal loss. After all, it's laying bare the part of your soul that's most assailable and tender, able to defy both rationality and expectations in the same breath. When writer Joan Didion's husband suddenly collapses at their dinner table on a December evening, she sets out to do exactly that and changes the way grief memoirs are imagined and written forever. 
Didion writes with clarity and stunning preciseness of feeling, revealing how memory often helps in romanticizing loss. But in reality, nine-tenth of the time when we are grieving the loss of someone nearest to us, we spend in denial. The other stages of grief just take turns to come and go because there's only that much residual strength inside us to offer.
Didion's husband, John Gregory Dunne, was also a writer and a journalist, and died mid-conversation while Joan was in the kitchen talking to him. It was as unremarkable a day as any other in their lives. She writes, "In the midst of life we are in death." Because death also happens on ordinary days. So much work goes behind keeping a life functioning – hope, ambitions, regret, medical bills, travel plans, anniversary dinners. A life happens ploddingly, and one day it abruptly ends, sometimes as quickly as the changing of a traffic light. And those left behind are expected to start learning from that moment onward how to carry on. "Life changes fast. Life changes in the instant. You sit down to dinner and life as you know it ends."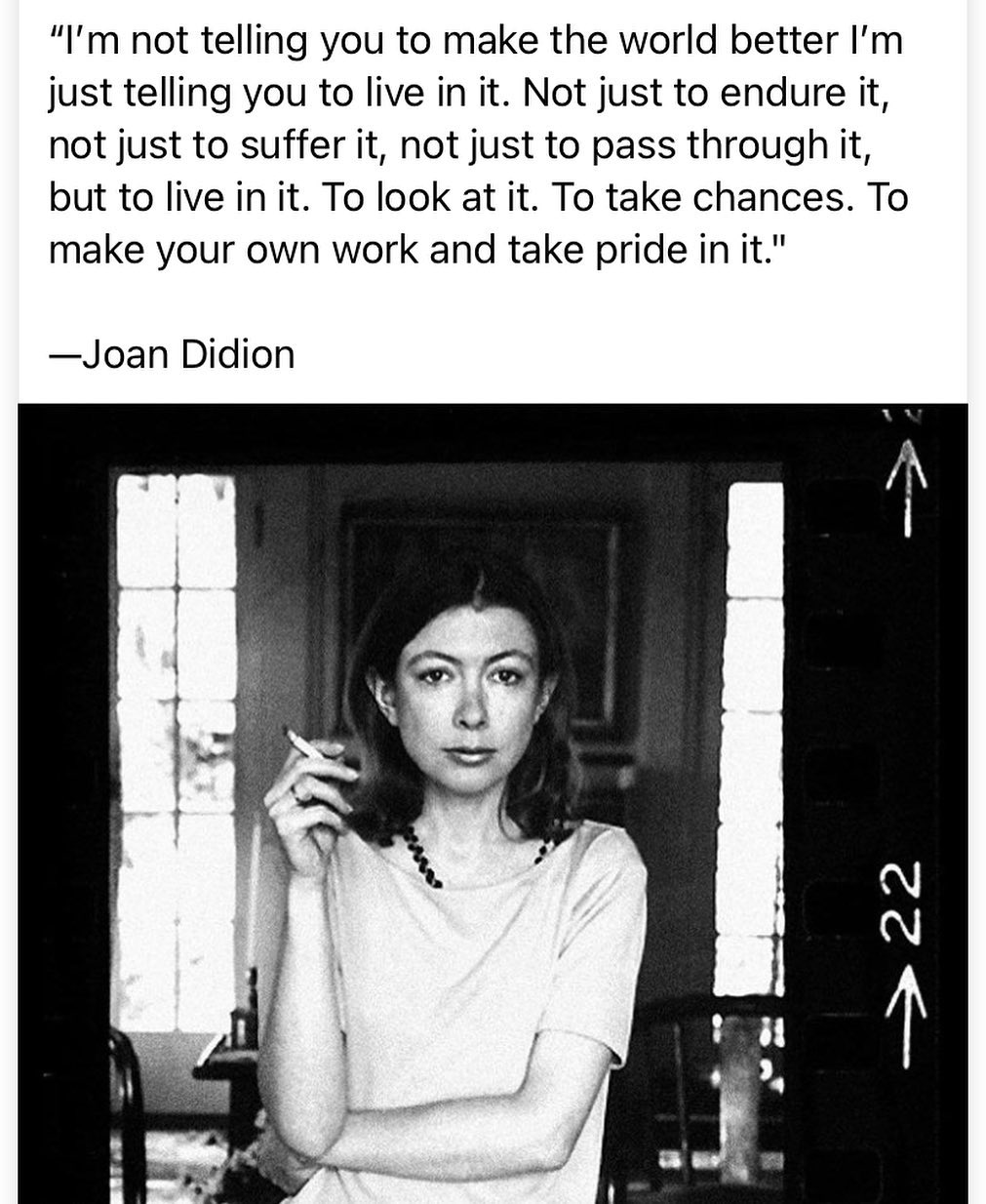 That wasn't all though. Synchronously with John's passing, by some delinquent twist of fate their daughter Quintana was also battling for her life in the intensive care unit of the Beth Israel North hospital in New York, unconscious and unaware that the man she calls her father would have ceased to exist by the time she came back home, that is if she ever does. With Joan, the lone weaponless worrier, standing between the dead and the dying. She hangs from a cliff by her fingers as she writes, but also brings out the deadpan humour that comes with hospital visits and public sympathy. 
December is the month when Didion was born, it's also the month when she died last year. It's the month when a year ends and makes way for something new. We make resolutions, build up new courage inside our inflamed hearts. We hope for miracles; our mind can see the fences rising around us, but our eyes still expect magic. Pick up A Year of Magical Thinking while you're going through this rigmarole next. It doesn't pull a rabbit out of any hat. Instead, it wakes up the hare for a moment so the tortoise can say its goodbye.