Passengers on a train from  Bregenz to Vienna in Austria were shocked to hear Nazi slogans like "Heil Hitler" and "Sieg heil (hail to victory)" on the public announcement system on Sunday, May 15. This is the third incident in the past few weeks where announcement systems on trains were compromised to play a mix of children's songs and old announcements.
Vienna Rabbi Schlomo Hofmeister, who was on the train, tweeted his horror at hearing the announcement, "Disturbing I felt above all, when some passengers began to laugh, when the voice of Hitler & the words "Sieg Heil!" boomed from the loudspeakers and the train didn't provide any explanation or reassurance, but all this was ignored!"
An Austrian Federal Railways (ÖBB) spokesperson said that two individuals have been charged with spreading Nazi propaganda, a criminal offence in Austria.
About 20 seconds of Hitler's voice from a speech played out, on repeat, on the public announcement system on the train, passengers told CNN.
The big picture and Hitler's Austrian connect
Austria's relationship with its Nazi past is kind of complicated. After its annexation, the Nazi forces were welcomed and cheered into Vienna. Despite being home to around 180,000 Jews, anti-Semitism was deeply rooted in the post-World War I Austrian society. This reflected in the kind of treatment the Jews were meted out post the takeover.
Adolf Hitler was born in Braunau am Inn, a small Austro-Hungarian town (now Austria).
The house he was born in still remains a topic of debate among the locals. For some, it is a discomforting one; while others think the only way to deal with a heritage like it is by talking about it. The city administration fears it could become a centre of neo-Nazism as neo-Nazists from France and Italy come to see the house in admiration.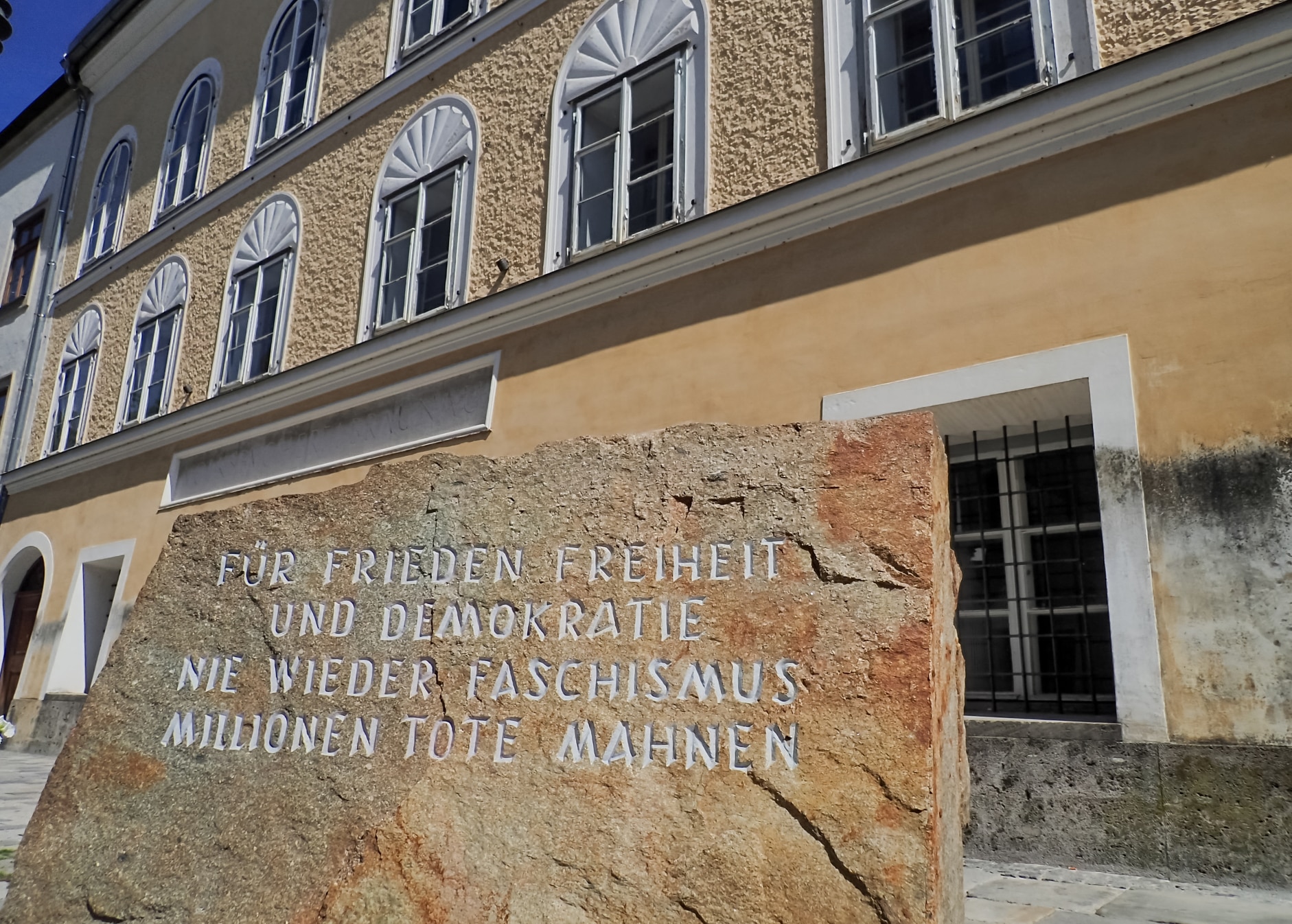 At the age of three, Adolf Hitler's family moved to the city of Linz, Austria. It was here that he spent his childhood and adolescence, where growing up he developed an interest in German nationalism, fuelled by his exposure to patriotic and anti-Semitic sentiments prevalent in Austria.
He idolised the German-speaking world and developed a strong attachment to the concept of "Greater Germany," which encompassed all German-speaking regions in Europe. The house his family lived in now houses a local funeral service office.
At 15, following his father's death, Hitler's ambitions to pursue a career as an artist brought him to Vienna in 1907. Hitler wanted to join the Vienna Academy of Fine Arts. His dream to be an artist was shattered after the academy turned him down him twice.
This was a crucial turning point in Hitler's life. Struggling to make a living, he frequented cafes like the Cafe Central, Cafe Sperl and public gatherings to immerse himself in the city's cultural and political environment. Central Cafe also hosted Josip Broz Tito, Sigmund Freud, and Joseph Stalin.
Vienna had a significant Jewish population, and Hitler blamed Jews for the decline of German society. His exposure to nationalist and racist ideas, coupled with his personal frustrations and failures, contributed to his radicalisation.
After becoming the Chancellor of Germany, the federal states of Austria became the first prey of Hitler's annexation under Anschluss (joining). Having bullied the Austrian Chancellor into having a plebiscite, the German army took over Austria a day before the plebiscite was due.
The balcony in Vienna's imperial Hofburg Palace, which now houses a museum, from where Hitler proclaimed Austria's incorporation to the Third Reich, on March 15, 1938, was attended by nearly two lakh people, remains another symbol of the city's Nazi past. Now the balcony is off-limits for visitors.
Constructed shortly after the Anschluss, this monument remained intact and unaddressed until 1997, when a stone plaque was installed. Efforts are now underway to repurpose it as a memorial symbolising resistance against racial discrimination.
Camps in Austria like Mauthausen, Gusen, and Ebensee under the Nazi regime served as places of imprisonment, forced labour, and systematic extermination of millions of Jews. These camps are a powerful reminder of the atrocities committed, suffering and loss of life.