Today marks the 75th death anniversary of the founder of Pakistan, Mohammad Ali Jinnah, more profoundly known as the 'Quaid-e-Azam,' an astute lawyer and an enigmatic personality. Jinnah's achievement of crafting another state for Muslims goes down in the annals of history.
His journey from being an ambassador of Hindu-Muslim unity in 1906 to a person demanding a separate state for Muslims in 1940 is a subject of never-ending debates. Jinnah might have created Pakistan, but the towering leader could not live long enough to see the state he brought into existence.
In fact, during his final days in Pakistan, his frustration over the Kashmir issue, cross-border violence, and his reservations with Pakistan's Governor-General, Liaquat Ali, troubled him. Battling a chronic lung disease, Jinnah always kept his illness a secret, fearing it might impede Pakistan's chances. The Quaid never ceased smoking and, until his last breath, yearned to see a united Pakistan, even though signs of rebellion had begun to surface.
Here is a 7-point breakdown of the last days of the Quaid-e-Azam:
Lonely and desolate
Jinnah couldn't fully relish the independence of Pakistan, a state he single-handedly created. By 1947, he had become a solitary man who felt wronged by British and Indian politicians. Moreover, the mass violence on both sides of the border deeply grieved him.
His sister, Fatima Jinnah, wrote in her book, "My Brother," about Jinnah's state, "Even in his hour of triumph, the Quaid-e-Azam was gravely ill. I watched with sorrow and pain. He had little or no appetite and had even lost his ability to will himself to sleep. All this coincided with reports from both sides of the border of harrowing tales of massacre, rape, arson, and looting. He began his day by discussing these mass killings with me at breakfast, and his handkerchief often went to his moist eyes."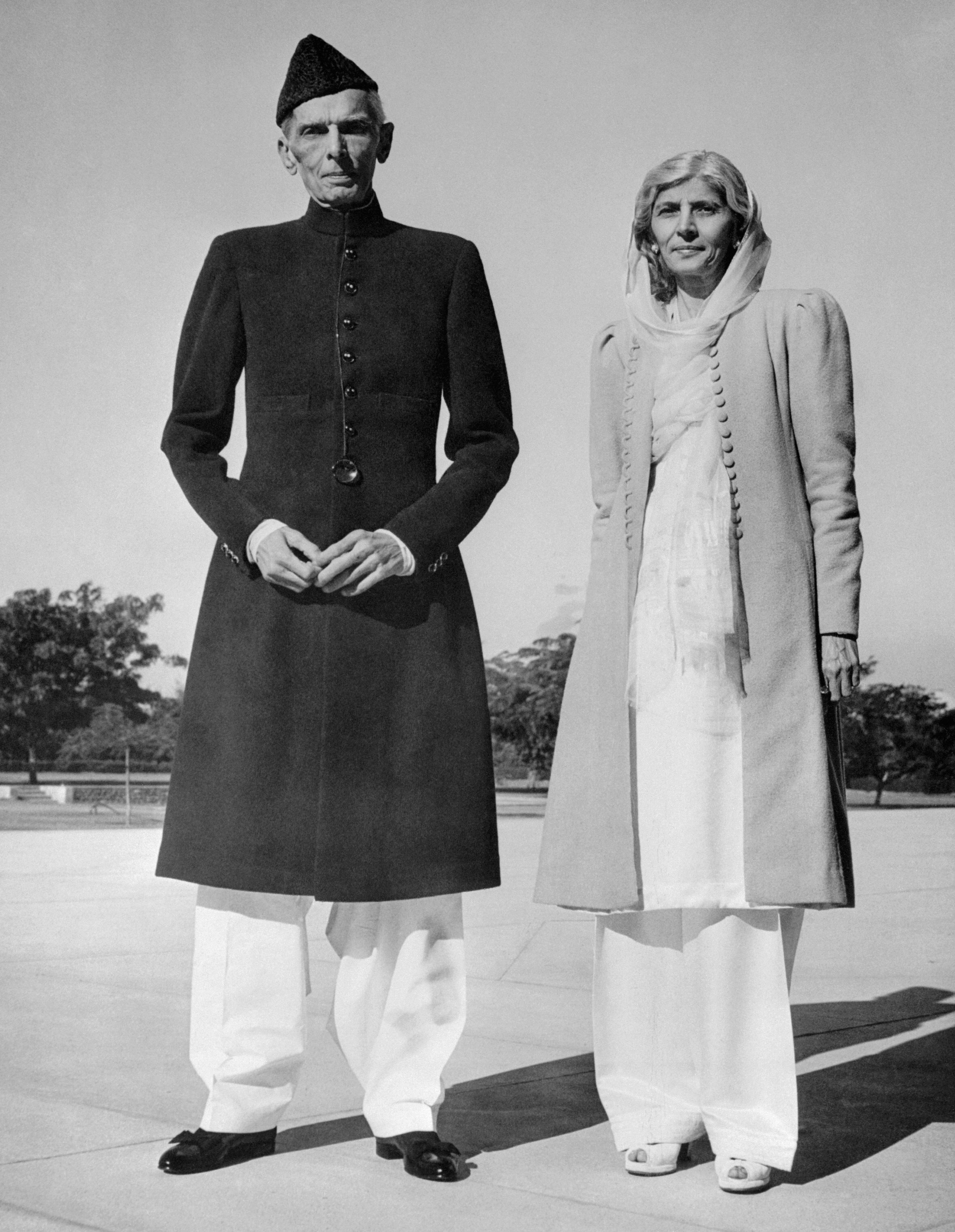 Jinnah is dying
Jinnah's chronic lung disease had worsened by July 1948. He was coughing up blood and was advised by his doctors to move to a location with rarified air. Consequently, Jinnah was flown to Ziarat, a remote Baluchi hill station, forty miles away and several thousand feet above Quetta.
However, Jinnah's condition did not improve in Ziarat. As the days passed, his coughing intensified, accompanied by high fever. Even then, nobody knew the extent of Jinnah's illness, as he insisted on keeping it a secret.
Lieutenant Colonel Ilahi Baksh of the Indian Medical Services was urgently summoned to Ziarat. When he saw Jinnah, he was shocked.
"I found Quaid-e-Azam lying in bed, facing the door. He looked shockingly thin and weak and had an ashen gray complexion. His appearance that morning frightened me," Baksh said.
Tuberculosis turned to lung cancer
Baksh called up a civil surgeon from Quetta, who flew to Ziarat with a clinical pathologist to conduct tests on Jinnah. Baksh also contacted his own hospital in Lahore and ordered three of its best specialists to fly to Ziarat.
After a thorough analysis of Jinnah's blood tests and chest X-rays, Baksh was certain that the chronic lung disease had progressed to an incurable stage.
"No cure had been discovered for the tuberculosis-turned-lung-cancer that had, by then, almost totally consumed both of his lungs," Baksh informed Jinnah's aide, Ispahani, who had flown in from New York and offered to arrange medical aid from America.
When Baksh informed Jinnah about his condition, the Quaid-e-Azam remained calm and simply asked, "Have you told Miss Jinnah?" Baksh replied, "Yes, sir, I had to take her into confidence." The Quaid-e-Azam interrupted, "No, you shouldn't have done it. After all, she is a woman."
Jinnah speaks of Liaquat Ali
Shortly after his condition was diagnosed, Pakistan's Governor-General, Liaquat Ali, paid a visit to Jinnah, accompanied by his wife.
He was welcomed by Fatima Jinnah, who had never shared a good rapport with Liaquat. She blamed him for luring Jinnah back to India from his Hampstead retreat, where she and her brother might have lived their lives in peace.
However, by then, Jinnah had also developed differences with Liaquat Ali. He spoke about him to Fatima after Liaquat and his wife had left.
Stanley Wolpert quotes Jinnah in his biography of Jinnah, "Jinnah of Pakistan": "With a trembling voice, Jinnah told Fatima, 'Do you know why he has come? He wants to know how serious my illness is, how long I will last.'"
Jinnah wants death
By August 1948, Jinnah's condition had worsened considerably. He practically stopped eating after August 28, surviving on a few cups of tea, coffee, and plain water to swallow his pills.
Jinnah had lost the will to live and confided in Fatima about his deteriorating health, saying, "Fati, I am no longer interested in living. The sooner I go, the better."
He had also discussed his health with Baksh, stating, "It does not matter whether I live or die." This was a stark departure from the unemotional and unbending man Baksh had always known.
By September, Jinnah had developed pneumonia in addition to tuberculosis and lung cancer. His temperature exceeded 100 degrees, and his heartbeat was irregular, occasionally skipping beats. He required oxygen to breathe.
As doctors surrounded him to check his health, Jinnah muttered aloud while tossing in his bed, "The Kashmir Commission has an appointment with me today, why haven't they turned up? Where are they?" Doctor Baksh, Ispahani, and others present in the room observed Jinnah, but no one spoke.
Back to Karachi
On September 11, 1948, Jinnah was flown from Quetta to Karachi to receive better medical attention. However, the ambulance that transported him, along with his sister and a nurse, from the Air Force base at Mauripur at 5:45 am in the morning, broke down in the middle of the road.
The ambulance ran out of petrol, and its engine was not functioning well. Jinnah lay lifeless in the ambulance, in the midst of the road, as passersby remained unaware that the founder of Pakistan was fighting for his life inside.
"Nearby stood hundreds of huts belonging to refugees," noted Fatima, "who went about their business, not knowing that their Quaid, who had given them a homeland, was in their midst, lying helpless," as she wrote in her book, "My Brother."
Jinnah finally departs
Jinnah and his sister Fatima reached the Governor-General's mansion in Karachi at 6:10 pm on September 11, 1948. Fatima writes, "He slept for two hours, then he opened his eyes and whispered, 'Fati...' His head dropped slightly to the right, his eyes closed. I ran out of the room crying, 'Doctor, doctor. Come quickly. My brother is dying. Where are the doctors?'"
Doctors arrived moments later, examining him and administering injections. "I stood there, motionless, speechless. Then I saw them cover his body, head to foot, with a sheet and fainted on the floor," Fatima wrote.
Quaid-e-Azam Jinnah passed away at 10:20 pm. He was buried the next day in Karachi, where a handsome domed monument stands today.
Jinnah's daughter, Dina, never joined her father in Pakistan and only attended his funeral. Bitter relations had developed between Jinnah and his daughter after she decided to marry Neville Wadia, a Parsi-born Christian.
Dina and Neville Wadia established a household in Bombay and had two children before separating. Following her divorce, Dina moved to New York and lived alone in an apartment on Madison Avenue until 1982.