In Uttar Pradesh, crime and politics go side by side. A prime spectacle of this was seen on on February 24, when Umesh Pal, a key witness in the MLA Raju Pal's murder case was shot dead by three unknown assailants in UP's Prayagraj.
Umesh Pal was the brother-in-law of Raju Pal, and a key witness in the murder that took 18 years back on January 25, 2005. The case that had been running for nearly two decades was expected to be adjudicated by MP/MLA court in the next 6 weeks finally. Former MP Atiq Ahmed and his brother Khalid Azim alias Mohammad Ashraf are prime accused in the killing of Raju Pal.  
In Umesh Pal's murder, UP Police has filed FIR against Atiq's brother, his wife Sahista Parveen and his sons Ahzaan and Abaan. In the latest development in the Umesh Pal murder case, UP police has killed one of the prime accused, named Arbaz in an encounter at the Nehru Park in Prayagraj, India Today reported.
The police has also held a total of 40 people, including Atiq Ahmed's son for questioning. A total of 10 teams led by Joint CP of Prayagraj have been formed to nab the accused in the case.
What was the Raju Pal murder case? What happened to Umesh Pal three days back, has its strings attached to the events in 2005. 
Raju Pal was an aspiring politician who wanted to establish his political career in Prayagraj against his arch-rivals Atiq Ahmed and his family.
In 2002, Pal contested against Atiq Ahmed from the Allahabad West seat in the assembly elections, but lost.
In 2004, the same seat was vacated by Atiq, who became an MP from Phulpur seat in the Lok Sabha elections. Atiq chose his brother Khalid Azim aka Mohammad Ashraf to take over his seat. Since Atiq was a close ally of Late CM Mulayam Singh Yadav, Raju Pal got the support of Yadav's arch-rival, Mayawati.
And surprisingly, Pal defeated Khalid Azim by a narrow margin of 4,818 seats. This left the Atiq family embarrassed as he had won the seat five times since 1989 and Raju Pal was the first to defeat him from this seat.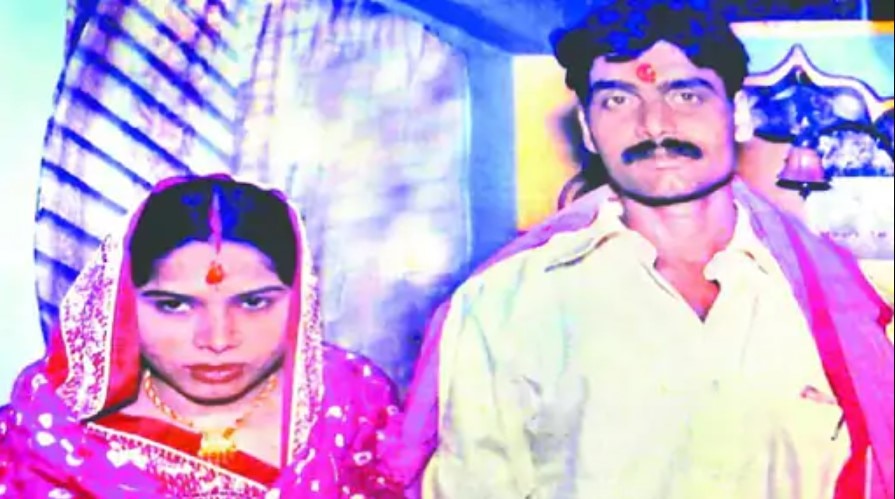 The murder: On January 25, 2005, Raju Pal was returning to his home from the Swaroop Rani Nehru (SRN) Hospital where he had gone to ask the doctors to expedite the autopsy of a boy who had died. The boy came from his constituency.
It was said that from the hospital only, two cars had followed him closely. In fact, his killers had been following him since afternoon.
When he left the hospital, he was seated in a Toyota Qualis and was driving it himself. His other men came in a Scorpio car behind him.
Pal also stopped midway to give lift to one of his supporter Sadiq's sister, Ruksana. On Sadiq's request, Pal had given a lift to Ruksana.
It was nearly a few meters away at the Sulem Sarai at Nehru Park when his attackers in Maruti Van took over his car and blocked its way. And within seconds, they started non-stop shooting.
It was said that there were around 25 sharp shooters who had come to kill Raju Pal and they had all sorts of sophisticated weapons with them.
Raju Pal died on the spot. Along with him, two of his men Sandeep Yadav and Devi Lal also died.
Soon after his death, his wife Pooja Pal filed FIR against Atiq Ahmed and his brother Mohammad Ashraf and Atiq's men which included Farhan, Aabid, Ranjit Pal, Gufran. In total, nine people were named in the FIR under several charges.
Was it the first time Raju Pal was attacked? Surprisingly, it wasn't the first time Raju Pal was attacked by Atiq Ahmed's men. After winning the election, he had been attacked twice by Atiq's men and he knew that they were after his life.
He was also provided a modest security cover against his life threats which was insufficient for him to protect him.
The Allahabad West seat: After the death of Raju Pal, the seat was left vacant and in a by-election in 2005, Khalid Azmi, Atiq's brother won this seat again.
Pooja Pal was given the ticket against Azmi from this seat by former UP CM Mayawati, but she lost.
However, in 2007, Pooja Pal won this seat. Again, in 2012, she defeated Atiq Ahmed who contested from Apna Dal. In 2017, she lost the seat to BJP's Siddharth Nath Singh.
In 2022, she was given a ticket by Pooja Pal by Samajwadi Party and she won it from Chail constituency. 
The mystery behind the murder: The story behind Umesh Pal's murder is more mysterious that one anticipates. The reason is, Umesh Pal was considered very close to Atiq Ahmed and he shared sour relationship with his sister Pooja Pal.
It is quite strange that the brother-sister didn't talk to each other from 2005 to 2016. At one point, Umesh also gave a statement in favour of Atiq Ahmed in the court. This left Pooja Pal angry.
The ice between the two broke only in 2016 when, according to Pooja Pal, Umesh, along with some men had come to her home asking for forgiveness.
Still, Pooja Pal remained angry with Umesh for not cutting off his ties with Atiq Ahmed completely. At one point, she had reprimanded Umesh's wife for his 'double standards'.
Pooja was also seen arguing with Umesh Pal's family at his funeral and this does tell that the brother-sister duo didn't share a smooth relation. 
What's next? The murder of Umesh Yadav comes at a time when the murder case of Raju Pal is nearing its closure and the MP/MLA court is soon to announce its judgment in the case.
While the Yogi Adityanath-led BJP government has tightened the noose around Atiq Ahmed and his brother Mohammad Ashraf, the judgment too, is expected to come against them.
Atiq is currently lodged in Gujarat jail while Ashraf is at the Bareilly jail.