A historic 'Sengol' will be placed in the new Parliament, along with the building's inauguration by PM Narendra Modi on May 28, as a bridge connecting Indian traditions and modernity.
What is the Sengol?
The word Sengol comes from the Tamil word 'semmai', which means righteous, and 'kol' meaning a sceptre.
A sengol is a wand-sized ornamented royal insignia carried by kings.
As per the Chola traditions, it was handed over to the new king by the head priest to mark the coronation and transfer of power, as a guide and embodiment of justice.
The Golden Sengol from 1947
The five-foot golden sceptre, with a Nandi on top and floral decorations, was crafted by Vummidi Bangaru Chetty, a jeweller in then Madras under the guidance of C Rajagopalachari to mark the Independence of India.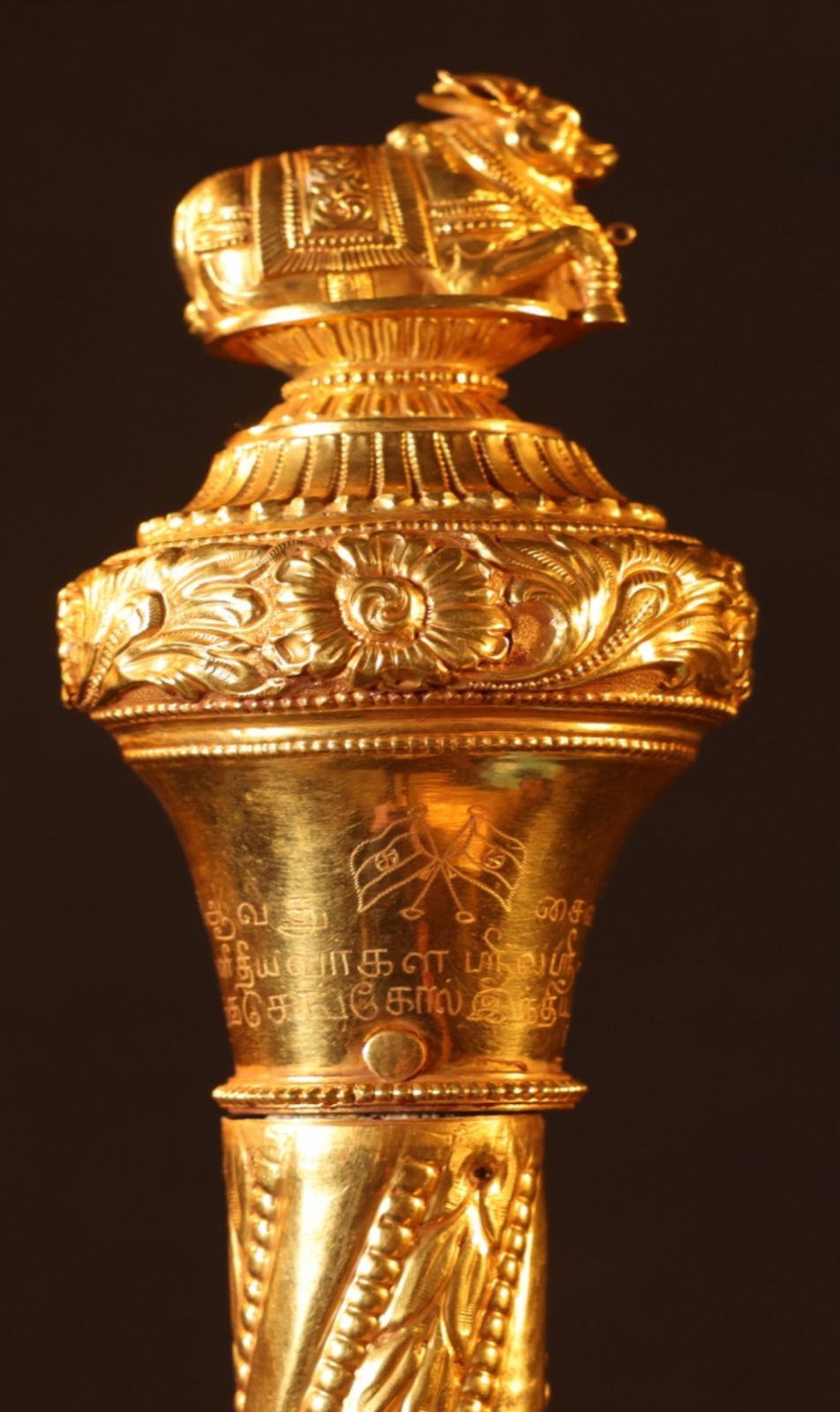 The sceptre was first handed over to Lord Mountbatten by a priest of Thiruvavaduthurai Adheenam, a non-brahmin Saivaite mutt, in Tamil Nadu. It was however taken back and purified with gangajal.
After getting it back, it was accepted by Nehru as a symbol of independence, minutes before midnight on August 14, 1947, in the presence of several leaders including Dr Rajendra Prasad to mark the handover of power.
The Chola-style handover was celebrated with the singing of a special song composed for the occasion.
Since then, the Sengol has been on display at Nehru's Collection gallery at the Allahabad museum.
A new home for the Sengol
Union Home Minister Amit Shah stressed that a mere handshake or signing of a document should not mark the transfer of power to the new Parliament, but that the transfer should be rooted in local traditions while keeping in mind modern needs. 
According to Shah, the Parliament would be the most sacred and suitable place for the sengol. 
It will be a reflection of 'Amrit Kaal', which will witness the glorious moment of New India taking its rightful place in the world, said Shah. 
"Sengol represents the same feeling that Jawaharlal Nehru felt on August 14, 1947," said the Home Minister.