After his disastrous misadventures in Ukraine, Russian President Vladimir Putin is again in news. But this time not because of war, but due to his love life. The 69-year-old is said to have purchased Russia's largest apartment, where he would live with his rumoured girlfriend Alina Kabaeva and their three children.
According to The Project, a banned website by Kremlin, Putin has purchased a $120 million apartment for his girlfriend Alina, located on Lake Valdai. The property spread on 13,000 square feet area is built entirely of wood in the style of Russian dacha. The construction of the property began in 2020 and it was completed in two years.
The website also states that the Russian President funneled million in illicit properties for his 39-year-old girlfriend.
Who is Alina Kabaeva? This name came to limelight in August 2022, when the US, UK and EU imposed several sanctions on her. Kabaeva is a strong and a vocal supporter of Russian invasion of Ukraine. She was also an MP in Putin's ruling party United Russia Party between 2007-2014.
The former Olympic gymnast now works as a media boss and a politician.
She is considered as one of the most decorated gymnasts in Russian history. Having started her career in gymnastics at the age of four, Alina went on to win 21 European Championship medals, 14 World Championship medals and two Olympic medals, including a gold at the 2004 games in Athens.
Her signature move, which was known as 'Kabaeva' gave her the nickname as "Russia's most flexible woman."
However, her gymnastic career got affected by controversy in 2001 when Alina was tested positive for doping at the Goodwill Games in Australia. The substance which she allegedly used was furosemide, a diuretic, sometimes used by athletes to lose weight or to hide the use of drugs. Though she denied using the drug and said that the substance came from a tainted pill which she bought at the pharmacy, she was briefly banned in the competition.
Media and Politics: In 2007, Alina retired from professional gymnastics and decided to enter politics. 
It is reported that she and with Putin got together by then. In the lower House of Parliament, she was serving as a member of Putin's United Russia Party. There is also a picture of her shaking hands with Putin in 2004, the year she won the Olympic gold medal.
In 2014, Alina left politics and entered the media industry becoming the Chairperson of Russia's New Media Group, which the US called the "pro-Kremlin empire of television, radio, print organisations".
Though she has almost no experience in the media industry apart from hosting a TV show, Alina was chosen as the Chairperson of the media group, a decision which was severely criticized by Kremlin critics. She also had stakes in all major Russian media outlets.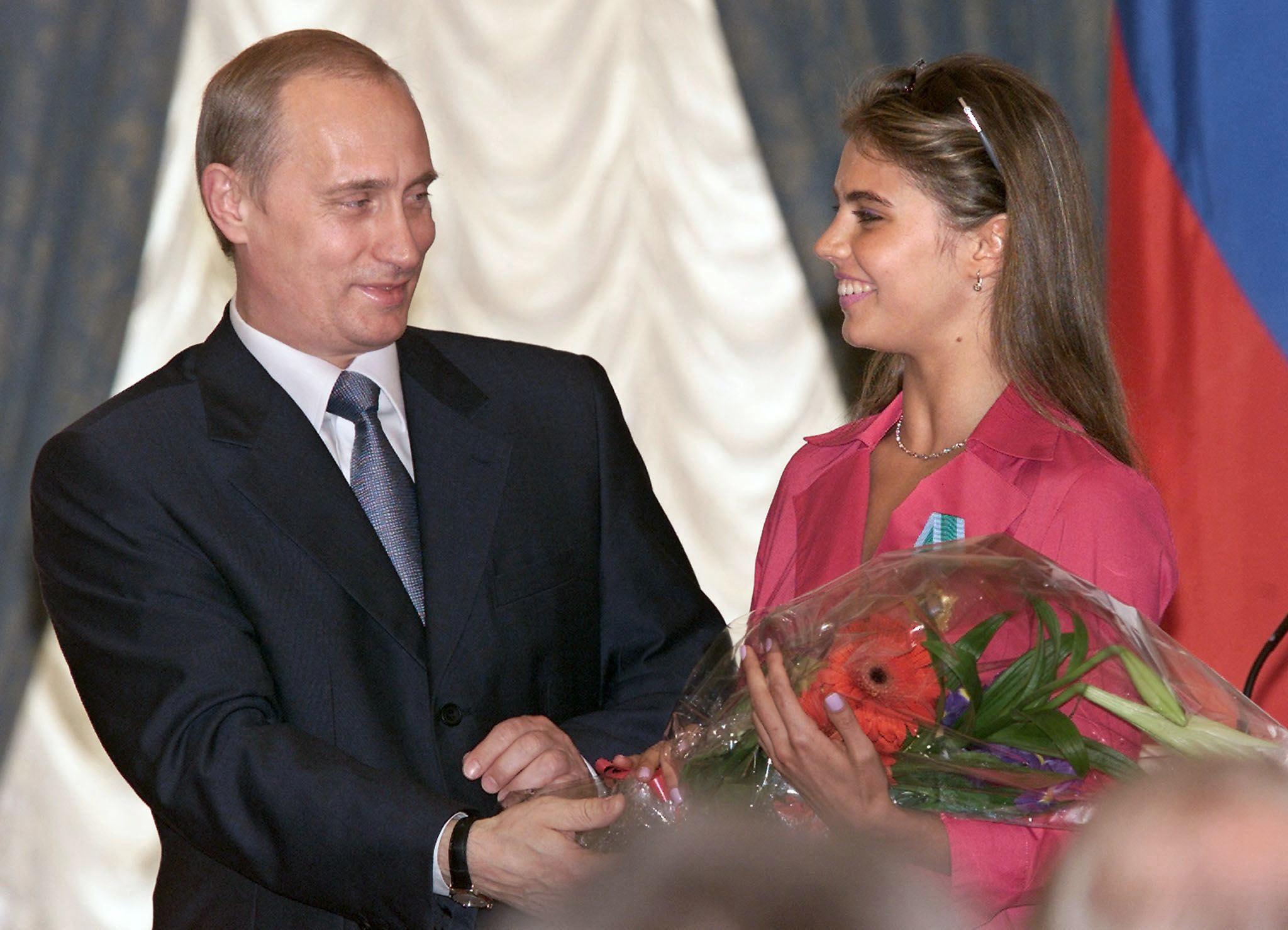 Has Putin ever acknowledged his relationship with her? Putin has never accepted his relationship with Alina in public. The two are said to have been close since early 2000, and when Alina joined Putin's political party in 2007, the rumours became stronger.
Surprisingly, in 2001, Putin had also awarded Alina with Order of Friendship, a top state honour.
In 2008, a Russian tabloid The Moskovksy Korrespondent reported that Putin had planned to marry Alina after divorcing his wife Lyudmile Shkrebneva, with whom he had two daughters, Mariya and Yekaterina.
The paper was soon suspended for financial reasons and never resumed operations.
However, the news reported by the paper was somewhere near to the truth because five years later, Putin divorced his wife.
Today Alina is super successful woman, with an annual income of nearly $12 million.