What can be worse than getting stood up on a date?
Perhaps your date running away after a Rs 16k bill.
After meeting a woman on the Bumble dating app, a man in Delhi ended up being tricked into paying a whopping bill of over Rs 15,000 at a bar in Rajouri Garden.
What
Archit Gupta, a journalist from Delhi, shared his unusual experience after meeting someone on the Bumble dating app.
So, Archit agreed to meet this person at a cafe called The Race Lounge and Bar in Rajouri Garden.
They ordered drinks, and when the bill arrived, it was a shocking Rs 15,886. 
Gupta paid it, but things got even weirder.
The girl suddenly said she was leaving with her brother and vanished.
A planned scam
It turns out scams like these are happening at many cafes in Rajouri Garden, with a possible group of people running a chain of scams through dating apps.
The scam involves hiring girls to call in customers and get them to order a ton of food and drinks.
They even have a separate menu with cheaper rates just for this scam.
The person you meet might suddenly vanish, leaving you behind to foot the bill.
To make matters worse, the bouncers might even try to scare you into paying up if you raise any objection.
Someone who fell for this scam found out that the menu they were given was different from the one available online.
When they asked the waiter about it, they were told that it was an old menu.
Another user named Yashika Katiyal shared a warning, advising people to steer clear of this particular place. 
She mentioned how girls invite people to the location, presenting a different menu with lower rates.
A similar incident happened with Abhishek Jha, who also posted his story on Google Reviews for the bar.
He even mentioned how he was intimidated by the bouncers into paying the bill.
Zain Kabir narrated a similar pattern and even mentioned that the waiters are involved too.
Various locations around NCR
A person narrated a similar incident that happened with their friend at a place called Judge and Jury at Hudson Lane, Delhi.
The person connected with a girl named Anjali on a dating website.
When they met around 3.30 pm, the girl suggested going to Judge and Jury for food.
There, she ordered multiple Grey Goose vodka shots, hookah, and snacks.
Despite the guy opting for a beer pint, the girl consumed six vodka shots in 20 minutes.
When the guy realised the escalating bill, the girl claimed her mother was unwell and abruptly left.
When asked to split the bill, she claimed to have no cash or UPI.
The bill amounted to nearly Rs 11,000.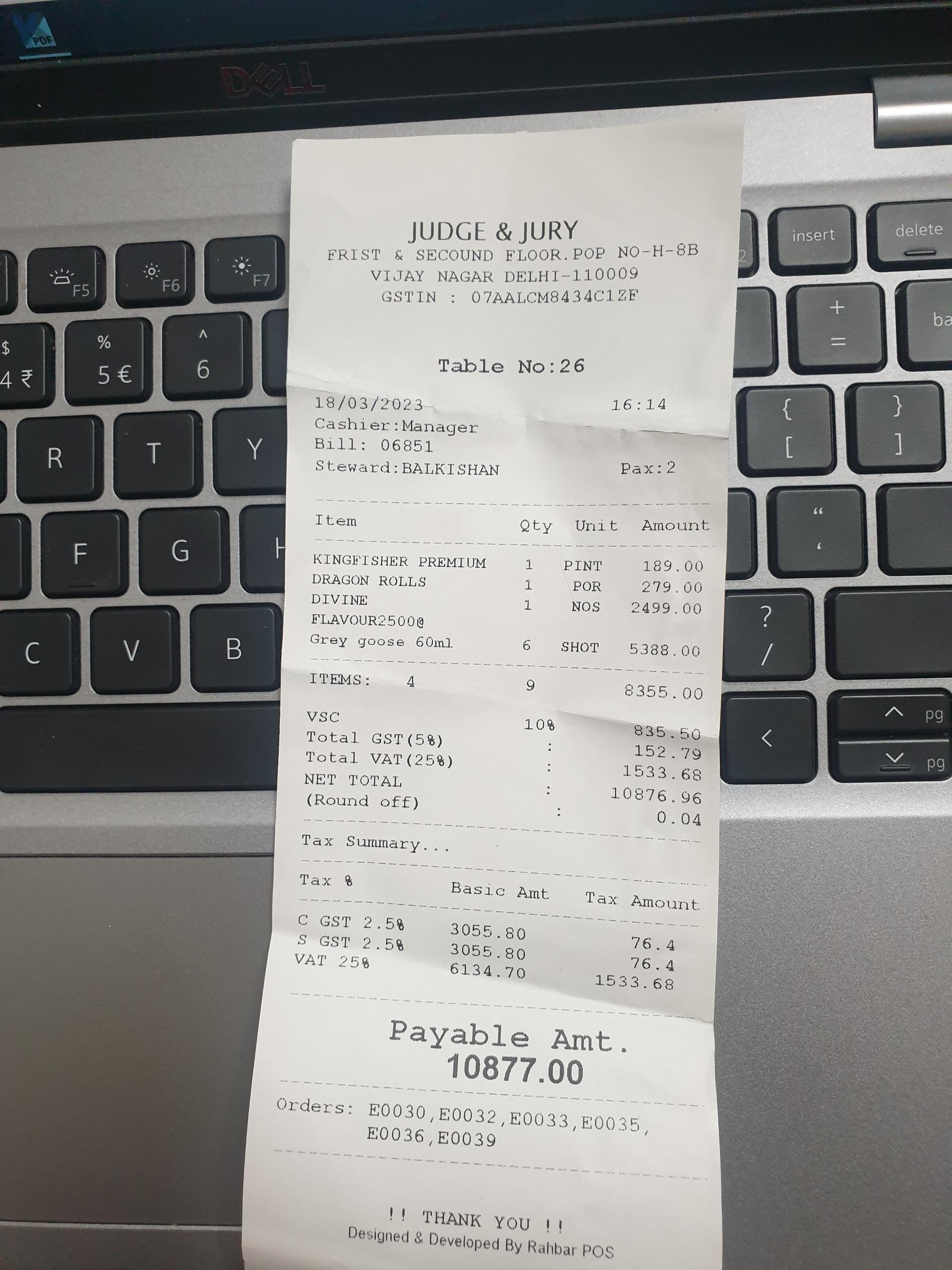 DailyO reached out to the manager of Judge and Jury, Kishore who denied these allegations saying no such incident occured at the place. 
Meanwhile the call to The Race Lounge and Bar in Rajouri Garden went unanswered. 
Looks like we got another reason to stay single.