The Bhopal Gas Tragedy is considered one of the world's worst industrial accidents. Now, a web series called The Railway Men on the unsung heroes of the Bhopal tragedy has been announced.
Shivraj Singh Chouhan is the first CM in India to test Covid positive and like any sharp politician would do, he wears it like a badge of honour.
The former CM is making attempts to give the Kamal Nath regime a tough time in Madhya Pradesh. But his own party isn't fully backing him. Many wonder why.
Power cuts are a legacy issue for Congress. It will have to tackle the problem aggressively if it wants to avoid getting caught in the blame game.
Although far less celebrated than our armed forces, an ill-equipped, understaffed and stereotyped police force is always in the thick of human challenges, and mostly manages to do a good job.
The BJP's regime saw Madhya Pradesh's agrarian landscape deteriorate, leaving behind a weakened state.
In slightly over a month of being in office, Kamal Nath has used interesting opportunities to project himself as an upholder of free speech.
The way ahead is to make the shift from agriculture to commerce and industry.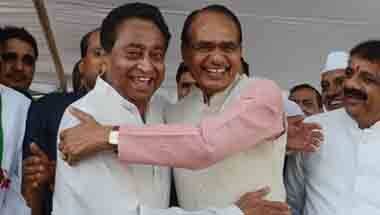 Each issue has the potential to generate a controversy and become a potent poll issue ahead of 2019 Lok Sabha elections.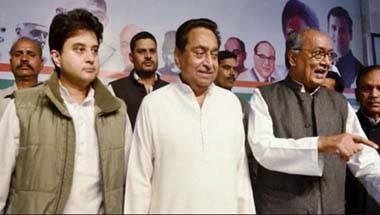 Out of the 28 ministers, 20 belong to the Kamal Nath-Digvijaya Singh group, while eight are from the Jyotiraditya Scindia camp.