Power cuts are presently the weapon of choice for the BJP to attack the Congress government in Madhya Pradesh these days. With temperatures soaring to above 45 degrees Celsius in MP, a disruption in the power supply leads to violent tempers.
Soon after the Congress government assumed control, the BJP began alleging that power cuts had become routine and that the Congress was pushing MP back to the dark days — a reference to MP pre-2003, when long power cuts were routine. The BJP has launched a 'chimni-laalten yatra' to raise the issue across the state. While the state government maintains that the MP is power surplus and there are no power cuts, the BJP maintains that the supply is erratic, leading to a war of words between the ministers and BJP leaders.
Madhya Pradesh is caught between a power play between BJP and Congress. (Photo: Reuters)
In the run-up to Lok Sabha polls, when the BJP raised the issue of power cuts, Congress leaders responded by saying that there was a conspiracy by employees of distribution companies — who, it was alleged were working hand in glove with the BJP — to disrupt supply lines to malign the Congress. This claim was based on an intelligence input by the police. About 400 employees were suspended for dereliction of duty.
Last week, the recording of a conversation between two people surfaced on social media, wherein one person was asking the other to cause disruptions in supply to malign Madhya Pradesh's Chief Minister Kamal Nath. The veracity of the conversation could never be ascertained.
So what exactly is the situation? Are power cuts more frequent than they were under BJP rule?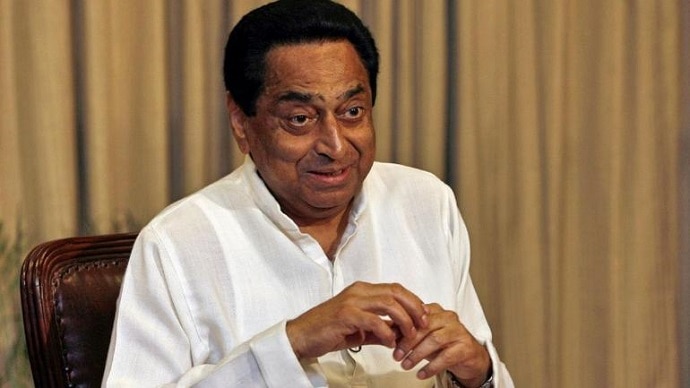 Is Chief Minister Kamal Nath caught up in an electrical conspiracy? (Photo: Reuters)
Not really, a look at the supply figures for corresponding periods in June of 2018 and 2019 suggests an enhancement of supply by 48 per cent year over year. While the supply stood at 7,099 MW on June 10, 2018, the supply on June 10, 2019, stood at 9,445 MW. Congress has used these statistics to claim that its rule has brought about a qualitative difference in the peoples' lives and more electricity consumption should be seen as a sign of prosperity.
Statistics reveal that power cuts lasting for zero to 60 minutes were more frequent during BJP rule. So what has changed to lead to this situation when Congress is being blamed for power cuts? The truth is that the state's power infrastructure is of inferior quality.
Greater load during the summer months leads to frequent tripping. Shortage of manpower in the field leads to delay in rectification of faults, in turn leading to allegations of power cuts. Power cuts are a legacy issue for Congress. It will have to tackle the problem aggressively if it wants to avoid getting caught in the blame game.