Even as data privacy has become a hot topic worldwide, the general public in India remains oblivious to the many threats to its data and its privacy. From Aadhaar to Android, the unsuspecting Indian seems unconcerned by the idea of a digital Bigg Boss keeping tabs on their daily lives. 
Which is probably why this new study by Mumbai-based Information Risk Management firm, Arrka, on the State of Data Privacy of Mobile Apps and Websites in India reveals that Indians share more data with Android applications than anybody else in the world. 
The study shines a light on a number of findings. The most interesting one, however, is the one which claims that Indian android apps seek more user data than their global counterparts.
According to the study, "Indian Android apps across categories seek as much as 45 per cent more permissions from users compared to their global counterparts." During its research, Arrka found that Indian apps were asking for access to messages, microphone and contacts more often than similar applications developed outside the country.
Now, it's known that Android applications at times do require such accesses to perform certain tasks. However, what's interesting is that Arrka found that one-third of requests being sought were actually of no use to the application's core performance.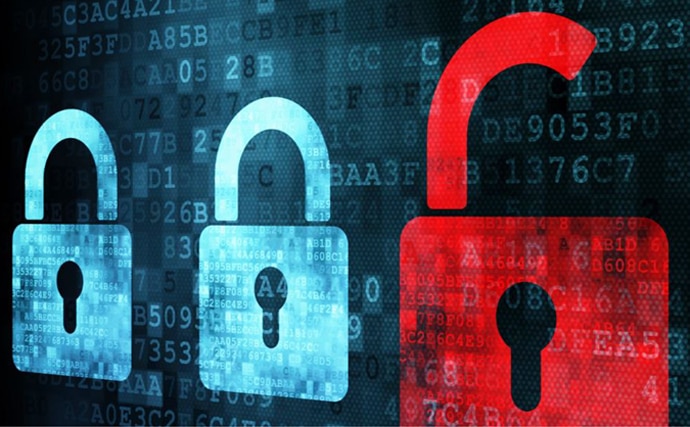 Is our data really safe? (Photo: Facebook)
What kind of permissions are being sought
It is also interesting to see the kind of permissions that are being sought by these applications. While 88 per cent of the applications sought Write request to the phone's storage, 79 per cent of them accessed device ID and call details, 69 per cent gained access to the device's user location 50 per cent to the user device's camera and 27 per cent to the microphone. 
Yet, what's most concerning is that as many as 66 per cent of these applications requested permission to read and access users' email and social media accounts. 
App developers targetting kids
Another concerning revelation made by the study is that many children friendly applications appeared to be using unsavoury methods to not just steal information, but also dupe kids into making accidental purchases. 
In terms of numbers, 29 per cent of the apps asked for access to the phone's location, 71 per cent Apps asked for access to storage while all of them had hidden links to other applications. 
However, these "children friendly" apps did not stop there, as 71 per cent of the applications were found to have in-app ads that were found not to be child-friendly. What's worse is that these ads also re-directed users to other websites without consent and also led users to in-app purchase options where an adult's consent or verification wasn't required. 
Applications on the Android platform have been found to be collecting more data than they should be. (Photo: Facebook)
Who is the data being shared with?
Well, not only were these applications collecting data, as many as 99 per cent of these applications were also found sharing this data with third parties – the average number of which was found to be 5.6 per cent. The study also found that almost all of this data was also being sent out to servers outside the country, with 81 to 97 per cent of data being redirected to the US. 
Although, the latter bit is understandable as most 3rd party advertising firms and analytics companies operate out of the US, and as such the data finding itself to US shores is an understandable occurrence. 
A good chunk of the data was also found to be shared with tech giants Google and Facebook. 
Third party apps are sharing a lot of collected data with the likes of Google and Facebook. (Photo: Reuters)
Why we should be concerned
India is the second largest smartphone market in the world and is home to hundreds of millions of users who access the digital world through smartphones. As such, it is of prime importance that we start to worry more about the personal data we share with third-party applications. 
It is important to understand, that in this digital age, data is the new oil, and as such, if we are careful about our money, then we should be equally concerned about our personal data which can be used by third parties to our detriment. 
The reason Indian apps are collecting so much data
A possible reason why applications in India are collecting more data than their global counterparts could be the lack of a legal framework that stops them from doing so. 
As we know, the concept of data privacy is still relatively new to India and in the absence of a solid policy and regulatory framework, Indian app developers seem to be taking advantage of the situation. As opposed to EU and the US where such policy frameworks exist, we as Indians need to be extra cautious about our data and its privacy.
What can you do to protect your data?
As we have explained earlier, stopping applications from sifting through your emails, pictures and contacts is not difficult, and all a user needs to do is mindful of the permissions that they give to applications. As the Arrka study has revealed, applications seek access to everything on your phone and cloud. However, it is in the hands of the user to make sure that applications are only provided access to data that is absolutely necessary for them to function.
Users can also change permission for applications that are already installed on their devices.
In the case of Android, steps may differ slightly between various OS builds and different phones, but overall, the process remains the same.
So, if you find yourself finally concerned about your data privacy, head over to Settings on your phone and from there, Apps. There you can click on individual apps to edit the permissions they enjoy.