For 70 years, Chinese propaganda has been mastering the Art of Disinformation. Beijing's rewriting history of the 1959 Tibetan Uprising is a classic example.
Menon was one of the strangest characters to have appeared on the political scene after independence.
India seems to have started moving at a faster pace to bring reforms into the armed forces and prepare for tomorrow's conflicts.
There is no end in sight to the dreaded epidemic which continues to spread.
It is perhaps time for India to wake up and recognise that Tibetan refugees have never created any problems for India over the last 60 years.
Though today it looks as if Xi's 'pockets' have no bottom, the question remains, can it last forever?
Even as China speaks of 'early harvest' in border negotiations, existing Confidence Building Measures need to be improved in 2020 for a good crop to both the countries.
The India-China border is 4,056 km and not 3,488 km, as China would like to believe.
Beijing faced a 'tsunami' in favour of the pro-democracy movement and then its atrocities on Uyghur Muslims were exposed to the world.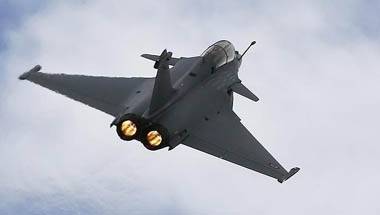 India is the only country where so many hurdles can be put in defence deals - it took only three months for Egypt to buy 24 Rafales in 2015.