Though today it looks as if Xi's 'pockets' have no bottom, the question remains, can it last forever?
Even as China speaks of 'early harvest' in border negotiations, existing Confidence Building Measures need to be improved in 2020 for a good crop to both the countries.
The India-China border is 4,056 km and not 3,488 km, as China would like to believe.
Beijing faced a 'tsunami' in favour of the pro-democracy movement and then its atrocities on Uyghur Muslims were exposed to the world.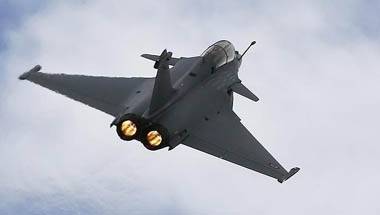 India is the only country where so many hurdles can be put in defence deals - it took only three months for Egypt to buy 24 Rafales in 2015.
While the world speaks of artificial intelligence and facial recognition, India can't find better ways to monitor unwanted elements on the borders.
Important projects impacting India's security were inked between China and Nepal.
Everything that happened at Mamallapuram remains 'informal', including the decisions taken (if any).
China is clearly getting ready in case of another showdown with India.
One can understand that India will not be a priority for Xi, but, can China afford a clash with India, adding yet another headache for its President?