The crisis can only be solved through continuous action, both with strict monitoring and control through enforcement.
India, with less than 2 per cent of global motor vehicle count, accounts for more than 10 per cent of global road traffic deaths.
Estimates show India's cab business may be worth $7 billion by 2020 and every player will try to get the majority share of this pie, if not all.
It will make CP a more vibrant space and will break myths around negative impact of pedestrianisation on business.
The city needs to develop and execute an environment emergency plan.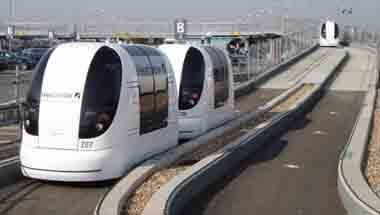 Government should focus on getting good quality buses, rather than experimenting.
There are 42 STUs and STCs in the country and the data for 2015 reveals that excluding three, the rest 39 STUs are reporting losses.
While climate change is a complex subject, there are several issues that are crippling our cities when it comes to deluge.
Its success will depend on timely implementation.
Kejriwal government needs to be careful in terms of the roll out, because if not done right, it may well meet the fate of BRT.