Why did Delhi become 'stateless' during the anti-Sikh carnage? Why was there never proper political accountability? Will India ever have strong laws against genocide?
They are hardened capitalists and their human-rights pleas are a farce.
Will the Kartarpur corridor end up being a failed peace project much like the Lahore bus trip, Agra summit and other confidence-building measures we've seen before?
In upholding the values of the Akal Takht, the new jathedar faces monumental challenges ahead
The October 14 anniversary of the 2015 police firing, which left two people dead, went largely unobserved outside of Punjab.
Unregulated reconstruction is ruining historic sites.
Organisers have been able to use social media optimally for their propaganda, which is doomed to be a damp squib.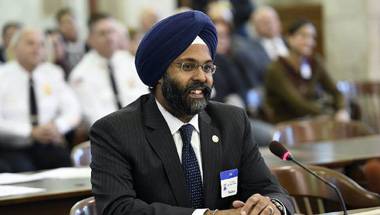 The economy behind insulting the Grewals of the world looks to be thriving.
SGPC's objections to the title of the actor's biopic open a Pandora's box.
Kabir's school of thought too stands in complete contrast to the BJP's brand of Hindutva.