There are apprehensions that the CM is cut off from ground realities, and also that the 'big fish' will go scot-free.
Can no longer be taken for granted.
New Delhi cannot restrict itself to anyone camp and should try to harness opportunities, as and when they arise.
The US president is unfortunately running the US like a business enterprise.
The Modi government has realised that the narrative with regard to boycott of Chinese goods was not a pragmatic decision.
America will be the bigger loser, and China could end up being the biggest beneficiary.
Bid to ape the saffron party on social and national security issues, is not a great idea.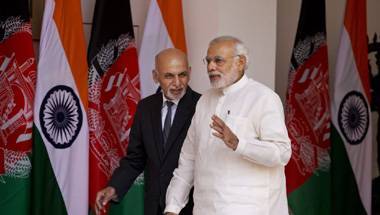 For long Punjab has sought to benefit from bilateral trade with the hostile neighbour but in the short-term is doesn't seem possible.
For the fourth time, China has refused to support India on banning the JeM chief at UN.
Prosperous provinces in China extend financial help as well as advice to the less developed regions.