Nischol made a mark for himself through his near-flawless performances, that adorable smile and those flirtatious eyes — something few Hindi film heroes of the time can boast of.
March 4 is her 97th birth anniversary. Remembering the wonderful actor whose humour and warmth animated any character she played.
Remembering the master storyteller of Indian cinema on his 15th death anniversary.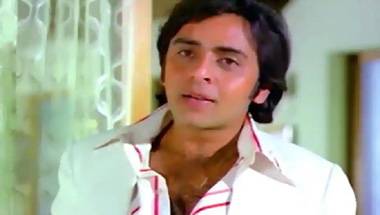 In an age of bombastic superstars and overpowering thespians, Vinod Mehra appeared on screen like a breath of fresh air.
Waheeda ji's grace, beauty and sweetness shine through in the variety of roles she has played — all with elan!
Ramesh Deo may not have tasted success as the quintessential Bollywood hero, but his contribution to cinema can hardly be ignored. Here's remembering him on his 90th birthday.
A tribute to the sweet, shy and stylish actress on her 80th birth anniversary.
On his birth anniversary, remembering the director with the vision of a poet and style that inspired his younger brother, Dev Anand.
Fifty years ago, an era came to an end.
Oberoi made his presence strongly felt in the industry and his voice played an important role in ensuring this.