We are led to first believe that the horror stands for one thing, then realise that it was about something else.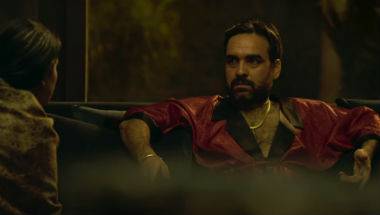 Shanker Raman's film – about a family turning against each other – is an unusual, often mesmerising blend of narrative and anti-narrative.
And what links it with his best work, the 2000 film Unbreakable?
It is possible to see SRK's film as the story of a father refusing to take responsibility for the child he helped create.
The actor shines, in an otherwise thoroughly muddled film.
It is time to worry when impressions gained from looking through a glass darkly start to determine the official course of justice.
New book sheds light on the legendary songwriter's most obsessive followers.
After ten full seasons of being a top player, the Spaniard doesn't have to prove himself all over again.
A lovely slice-of-life film about a father, daughter and a cab driver.
And other little hiccups felt during the judging process.