Will the green patch covering nearly 4,000 acres of Mumbai land be the collateral to Mumbai's ambitious Metro car shed?
The rules are more stringent and fines are heavier this time. Is Delhi set to battle pollution with the Kejriwal government's odd-even scheme?
Humanity has the blood of the orphaned baby dugong, Marium, on its hands. We have all killed her by cruelly and mindlessly dumping our plastic waste in the oceans.
The present plan proposed to redevelop the oldest part of Delhi is aimed at ruining the aesthetic heritage of the ancient locality.
The floods in Kerala, Karnataka and Maharashtra, that have become an annual event, are man-made and could have been prevented had action been taken in due time.
While Japanese scientist Hiromitsu Nakauchi's research could lead to new sources of human organs for transplant, the question of animal rights is also crucial.
India has exceeded the count of 2,282 tigers promised at the 2010 St. Petersburg Declaration four years ahead of time. But what is the cost we pay for such large numbers?
More than one in 10 children across the world did not get vaccinated against life-threatening diseases and are at potential risk. Do we still accept the anti-vax theory?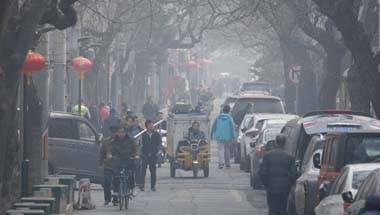 Caught in a catch-22 situation, Beijing cannot use solar power to reduce its air pollution. The reason? Air pollution.
The coffee grounds you throw away might actually save the tropical rainforests.