Wearing a black jersey, shorn of his usual quick wit, filmmaker Karan Johar spoke on video with a funereal air a few days ago.
He sought to explain to Indians his patriotism, his love for our defence forces, etc. He also promised never to cast Pakistani artistes.
Many felt he grovelled. Many felt actor Aamir Khan had grovelled after people boycotted Snapdeal, a brand he endorsed, after his remarks on growing intolerance in India.
Anybody who has had a brush with Bollywood celebrities knows that they don't easily grovel.
Their extremely fragile egos and their ginormous self-image don't leave much room for stuff like explaining, admitting to mistakes or saying sorry.
Especially when the "mistake" itself is debatable. There is a strong argument for casting Pakistani actors in Indian movies, that an artist can't be made a scapegoat for his or her nation's violent politics.
So, why is filmdom shaken? It is not about Raj Thackeray's threats. Bollywood knows how to deal with hooligans. Mani Ratnam had "sorted things out" with Bal Thackeray over Bombay.
Sunil Dutt went to him to save his son Sanjay's skin when he was implicated after the 1993 serial blasts.
Recently, makers of widely-publicised Bengali movie Zulfikar were reportedly asked by none other than the Bengal CM to cut several scenes after there were protests by Muslims.
Things were done in the background; nobody had to make grim, conciliatory public statements.
But a new force has arrived with technology and social media. The dragon of public opinion has been unchained, and after the initial blind roaring and fire-spitting, it has started figuring out where and how it can hurt the most.
This spate of campaigns is aimed at money. They seek to unsettle the Goliaths financially.
Johar's Ae Dil Hai Mushkil may do very well at the box office, but the shadow of a citizens' campaign affecting collections is worrying enough for him to come out with a contrite video.
It will also worry Aamir and SRK when Dangal and Raees come up for release.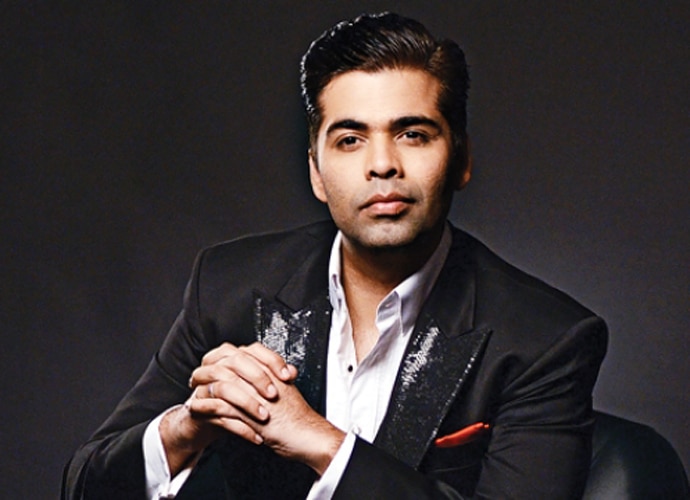 Director Karan Johar. (Photo credit: Google)
They would also be reminded of the fact that after a recent social media campaign against China, in a rebuttal to its support for Pakistan, retailers have reported about 20 per cent fall in demand for "cheaper" Chinese goods.
With zero violence and working entirely within the nation's laws, campaign after angry campaign has achieved boycott of films, books and businesses which make citizens angry.
India's new nationalism has almost always been the flagbearer of this, prompting Left liberals to level accusations of majoritarian bullying.
Filmmaker Anurag Kashyap tweeted: "The World must learn from us... We solve all our problems by blaming it on movies and banning it... #ADHM . With you on this @karanjohar."
But people were quick to point out that there was no ban. Journalist Suhasini Haidar tweeted: "Why should we be ashamed if @karanjohar doesn't stand up to bullies? Govt/Police haven't banned film, MHA hasnt changed Pak visa policy..."
And there lies the beauty and effectiveness of these boycotts. There is no ban, no vandalism.
It is a citizen's fundamental right to choose which movie she would watch, which app she would use, which soft drink she would drink, and she will exercise it.
She has the right to shun ADHM if she feels that at a time Pakistan is at war with India (and it is, covertly and by proxy), it is not the time to watch a film with a Pakistani hero or heroine.
A large number of people not agreeing with you and not doing what you want them to do is certainly not bullying, as long as they are not intimidating others to join them or resorting to violence.
Social media has democratised opinion in India. Many of those who had a monopoly on opinion deeply resent this.
But in a changed world, you have to listen to the "unwashed hordes" you so loathe. And listen to them carefully.
Maybe then you will begin to understand what they are saying, where the anger of the otherwise meek, peaceful millions stem from.
(Courtesy of Mail Today.)