Daily Recco, October 15: Chhichhore brings back oodles of nostalgia
As the weekend draws closer, watch Chhichhore on OTT. And if you are going to the theatres, take your precautions.
The year 2020 and the Covid-19 pandemic has changed many aspects of our lives that we took for granted earlier. Going to the movies, for instance. With the restriction on movie theatres spanning over six months, the government has allowed the theatres to be opened from today (October 15, 2020) — with stringent guidelines, of course. While there are no new theatrical releases this weekend, several old films will be re-released. One of these is Sushant Singh Rajput's last theatrical release — Chhichhore (2019). His Dil Bechara was released on Disney+Hotstar posthumously earlier this year.
Chhichhore is beautiful and heartbreaking on many levels.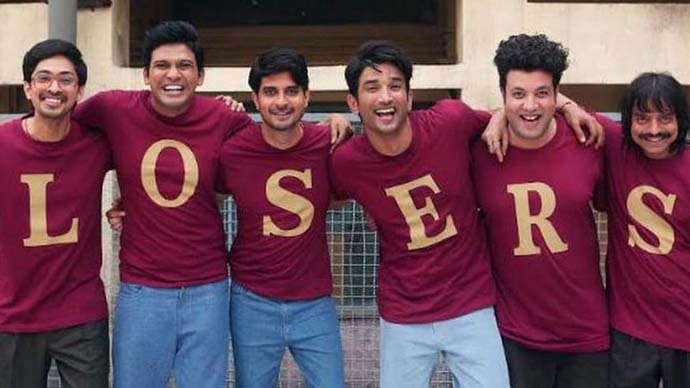 For starters, it was Sushant Singh Rajput's last theatrical release. Sushant plays the character of Anirudh "Anni" Pathak — a separated middle-aged man living with his teenage son — Raghav (Mohammad Samad), who is an aspiring engineer. Raghav does not qualify for IIT in the JEE–Advanced entrance exams, and attempts suicide by jumping off the balcony. And Sushant as Anni talks his son out of his depression — rekindling his son's will to live: "Agar galti se fail ho gaye, toh failure se kaise deal karna hai koi baat hi nahi karna chahta (If you do fail, no one wants to talk about how to deal with the failure)."
And this is the heartbreaking part as we wonder if the actor forgot these very lines when he was battling depression and ultimately deciding to end his life and miseries.
And then, of course, there is the nostalgia that makes you smile (a lot), laugh, sniffle (a little), and go through a roller-coaster of emotions as you relive your college days — the dosti, the hostel, the pyaar, the canteen conversations, the ragging, sports grounds, competitions and innumerable memories — through the eyes of Anirudh and his five friends. However, the (very relevant) messaging is not lost in the narrative. Full marks to the director (Nitesh Tiwari) and the scriptwriters (Nitesh Tiwari, Piyush Gupta, Nikhil Mehrotra) for the brilliant comic timing, the punch one-liners and the jokes that you remember long after the end credits roll.
As the weekend draws closer, do watch Chhichhore. However, watch it on Disney+Hotstar. We suggest you to refrain from going to the theatres yet. But if at all you do, ensure you take your precautions. The pandemic is still very much around and our safety is in (sanitising) our hands.
Also Read | Daily Recco, October 7: Spotlight on the society we live in
The views and opinions expressed in this article are those of the authors and do not necessarily reflect the official policy or position of DailyO.in or the India Today Group. The writers are solely responsible for any claims arising out of the contents of this article.