It's been three years since actor Imran Khan appeared on the big screen. And he seems to have had enough of thespian adventures. "I enjoy the craft of acting tremendously, but I'd rather be in the driver's seat for now," Khan said. He's talking about turning to direction.
His behind-the-screen journey begins with the short film, Mission Mars: Keep Walking India, based on India's triumphant Mangalayaan mission to Mars. Presented by Johnnie Walker, Khan has co-written the film with Abhishek Saha.
Filmmaking was what Khan had wanted to do in the first place. "I grew up in a household steeped in cinema," he said, "where emphasis was on wrapping people up in an engaging narrative and how to communicate thoughts, ideas and emotions to an audience."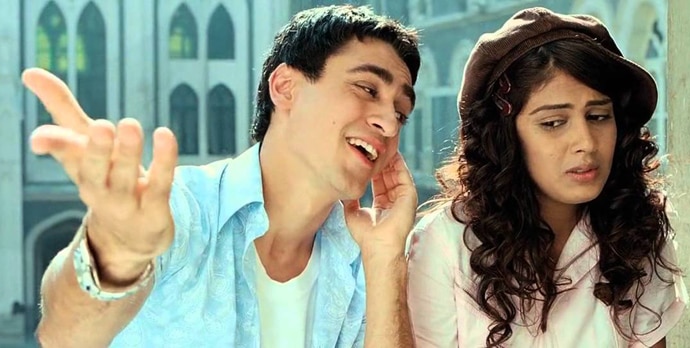 Imran Khan has a number of hit films to his name. (Photo: India Today)
On his return from film school in the US, he got several acting offers. "It's exciting, enticing, and you get carried away by it," said Khan who made his debut in Jaane Tu Ya Jaane Na. This, along with the hits Delhi Belly and Ek Main Aur Ekk Tu, were his most memorable films.
He was working on a feature screenplay, but when the offer to direct a short film on the Mars Orbiter mission came his way Khan jumped at it. "I feel strongly about the project. It's a story that needs to be told and it needs to be told respectfully." He immediately bought a copy of Reaching for the Stars, Pallava Bagla and Subhadra Menon's book on the mission, and began making notes. To get additional facts, visual references and voices of key people in Mangalayaan, he watched interviews and other news coverage during the mission.
With ISRO office off limits, Khan made a trip to Jakkur to the headquarters of TeamIndus, a new technology and engineering company known for its ongoing robotic mission to explore the lunar surface. A tour of its facility enabled Khan to realise the visual landscape as authentically as possible. Apart from building a control room, which he says is a tribute to Star Trek, Khan and his crew focused on details such as having a credible satellite control and navigation software on computers.
Mission Mars: Keep Walking India, based on India's triumphant Mangalayaan mission to Mars. (Photo: ISRO)
Mission Mars highlights the odds that the team faced — limited time and fund shortages to design and launch the spacecraft, and the hiccups during the 300-day journey from Earth to Mars — until it reached its destination and earned global acclaim for its accomplishment. It may just be 20-minutes long and available online, but Khan says he aimed for the "feel and look" of a feature film.
So is a feature next on the cards? Khan isn't certain yet, but what he's certain of is that he's enjoyed this new adventure and can't wait to have another go at it.