Daily Recco, September 28: Kumbalangi Nights, a cinematic gem
Every frame of this Malayalam masterpiece will leave you yearning for more.
If you are an avid cinema-goer, you will be able to appreciate the fact that once in every while there comes a film that makes you fall in love with it. An unadulterated love for every aspect of the film — the story, characters (the protagonists and the antagonists), music, locations. Every single frame is etched on to your mind and it remains that way for many, many days to come. Kumbalangi Nights (2019) is one such film, for the enthusiasts and the critics alike.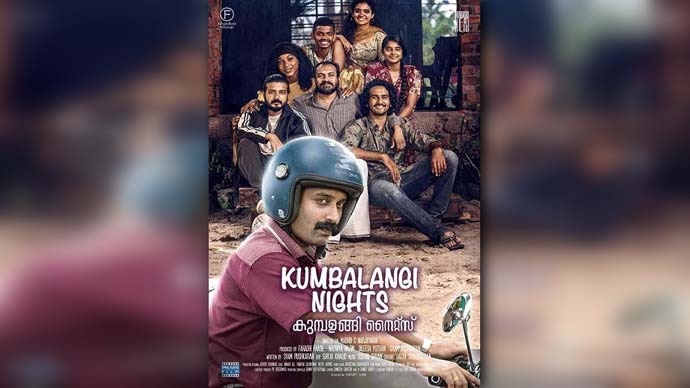 This Malayalam drama film is directed by Madhu C Narayanan. The lead cast includes Fahadh Faasil, Soubin Shahir, Shane Nigam, Srinath Bhasi and Anna Ben, who marks an impressive debut. The film is set in the quaint village of Kumbalangi on the outskirts of Kochi city in Kerala. The story revolves around the love, brotherhood, romance, friendship, fear and grief in the life of four brothers. The ideas and outlook of the characters are remarkably progressive. Be it an inter-religion romance, or the open-mindedness when it comes to love and sex, or notions of bringing home an African-American girl in an old-fashioned village setting.
Fahadh Faasil as Shammi perhaps is the only not-so-progressive character. But then, he reminds you of the chauvinistic next-door neighbour who revels in his masculinity. As it is, watching Fahadh is always soft on the eyes. More so as Shammi, as he is so much in love with himself and his looks. At one point, we see him looking at himself in the mirror with so much love, as he says, "The complete man," describing himself.
And then there are the four protagonist brothers — Saji, Bonny, Bobby and Franky — each character crafted in a way that makes you feel that their imperfection is absolutely perfect for the role. Writer Syam Pushkaran ensures that the liberal viewpoint that comes across in the storyline does not leave the audience uncomfortable in their dark shallowness. Kumbalangi Nights does not preach or come with a message. It only shows what one can do for love and in a way that makes you want to fall in love with that kind of love.
We can wax eloquently for many more pages. But we want you to see for yourself how Kumbalangi Nights will leave you yearning for more. The movie is available on Amazon Prime with English subtitles. Do watch. We know you will not regret it.
Also Read | Daily Recco, September 25: SPB's breathless song that took our breath away
The views and opinions expressed in this article are those of the authors and do not necessarily reflect the official policy or position of DailyO.in or the India Today Group. The writers are solely responsible for any claims arising out of the contents of this article.