My heartfelt gratitude to the CBFC for changing the title of the movie Mental Hai Kya. Does the film itself prove to be offensive or add to the stigma associated with mental health? The jury is still out on that one. But the very fact that the title was offensive and that you heard the pleas coming from the Indian Psychiatry Society and took the required action is absolutely commendable.
It needed this course correction — it needed society to understand the words 'mental', 'psycho', 'paagal', etc., can hurt real sufferers to an unimaginable extent and make them shy away from continuation of their treatment. It even impacts help-seeking behavioural patterns of these patients and hence, we are all the more grateful you took this bold step.
It is so imperative when psychiatrists are on a war path, trying to normalise the discourse on mental health, that mass media helps them.
Insensitive, much? You bet! (Source: India Today)
We have no doubts that the film is likely not offensive, given you have cleared it — at least, one can hope. Is this going to be a relief for all sufferers? Yes. Will this aid in de-stigmatising the issue? Yes. And you have been such an important help in the process.
The title violated many sections of the Mental Health Care Act 2017 and had it been passed the way it is, it would have been really detrimental to the larger cause of mental health awareness. This helps from stopping the stereotyping of these patients.
Dr Mrugesh Vaishnav, the president of Indian Psychiatry Society, left no stone unturned in his fight for the sufferers — and it was the collective effort of all the practitioners who lent their voice that led to the much needed change. He extends his gratitude for the proactive approach shown by the Gujarat High Court and, of course, the CBFC. As do I.
I'm thrilled to see our sensibilities evolve and the sensitivity shown by the CBFC in particular for real issues like this. There is no Karni Sena-like bullying involved here. Here, we are talking of real patients who are capable of being suicidal if their mental mayhem is not corrected.
This is about saving lives and helping to strengthen them.
Beyond A Pose: Maybe Kangana and Rajkumar should have better understood how serious their subject was. (Source: India Today)
I'd also like to draw your attention to the open letter written to Ekta Kapoor by me that got no response. But now, thanks to you, she has been compelled to take stock of the situation. The makers reportedly remain defensive and have every right to. But the top cop has done what it does best — act in the interest of cultural predispositions and influences that cinema creates.
The mental health advocates and mentor brigade remain equally committed to the cause — and will continue to stand by you and your decision.
Once the film releases, we shall review it and hope that it does not demean or it isn't damaging to the plight of these silent sufferers who live in a highly judgmental society.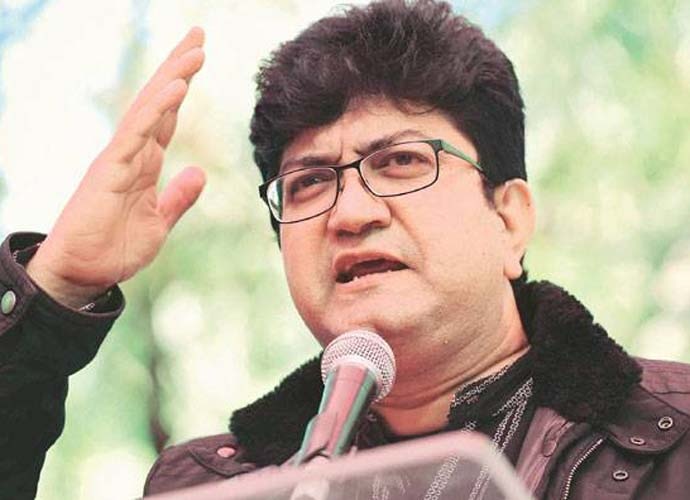 Good Sense Prevails: Thank you, Prasoon Joshi, for listening to the Indian Psychiatry Society. (Source: India Today)
Popular culture is an influencer. Creative liberties are always respected but (and this is coming from someone who enjoys surreal cinema, and art too) our objection was just based on this phrase becoming popular much to the disadvantage of those on a path to recovery. Creative freedom is imperative in a progressive society but any such expression needs to come with a sense of social responsibility, especially when rampant stigma already exists.
We don't object to any subject or any extreme characterisation simply because that could well be a reality. Just that the resonance of this phrase getting popular would have hindered the treatment of patients who must gather together a lot of guts to even admit or accept that they need help.
Once again, hats off to our CBFC chief!