Sab 'Kaushal' mangal: Why Vicky Kaushal is Bollywood's biggest achievement
Up until 2018, actors like Vicky Kaushal had to be, well, table salt in the otherwise Bollywood mezze. In 2018, that's changed!
Bollywood has always been a mezze of various dishes — but there's always been a pattern in that mess.
Superstars, much like your signature dishes at a wedding buffet, remain at the centre as the main attraction, around which the rest of the table is set. The female actor has to complement, rather than stand out. The song-and-dance sequences are added in varying proportion as the garnish, depending on how much the star dish needs it. And then, a script is drizzled on top, like olive oil.
Of course, it is totally optional.
There, however, seldom comes an actor who has the capacity to both blend in and stand out, compliment or simply be that totally redundant sprig of parsley on top.
Vicky Kaushal is that guy.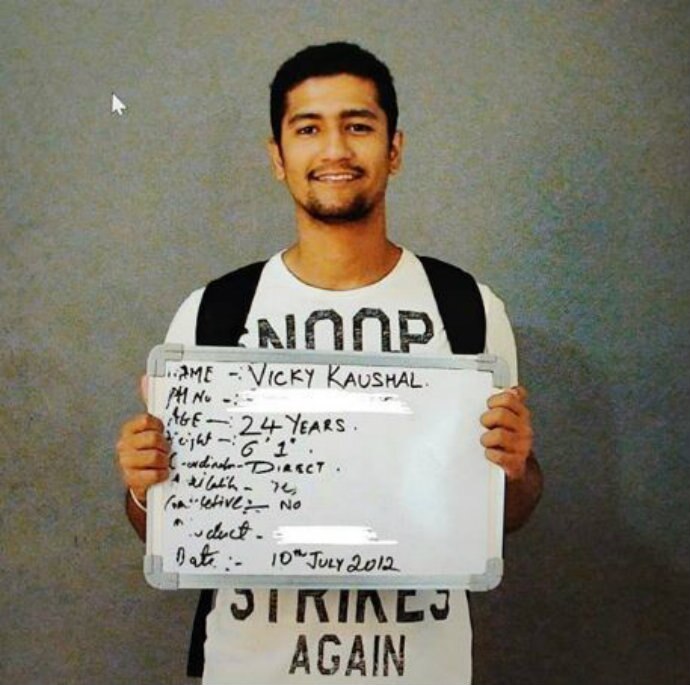 How it all started. (Source: Vicky Kaushal/Instagram)
Shy, unassuming, often unable to articulate his point at a roundtable, Vicky is perhaps the only star-son who had never stepped onto a film set, until he began assisting Anurag Kashyap in Gangs Of Wasseypur. Yup, his father, Shyam Kaushal is a well-known action director, but his life is anything but similar to Ajay Devgn's — another star of a comparable lineage.
Towards the beginning of last year — 2018 — as Vicky awaited the release of one of his biggest hits — Sanju — where he plays the quintessential hero's best friend, he was asked in an interview how he was going to make sure he stands out, even in a supporting role such as this.
By that time he had established himself as the actor to watch out for in an ensemble cast — Masaan (2015) with his boy-next-door charms, and Raman Raghav 2.0 (2016) with his pure evil rendition of a corrupt cop. There was Bombay Velvet, too, towards the end of 2015, but the film's stay at the box office was shorter than his role in the film.
When Vicky Kaushal had a fanboy moment on the sets of Kaho Naa... Pyaar Hai. (Source: Vicky Kaushal/Instagram)
So, a hero's best friend in a big-budget film seemed like a direct ticket into the masala films genre.
"It's like when you cook. If I am salt, do I need to be the right amount of salt in a dish or do I need to be the most overpowering ingredient? Isn't it more important for the dish to be delicious?" said a very eloquent Vicky about his Kamlesh Kanhaiyalal Kapasi aka 'Kamli' in Sanju.
Of course, Bollywood was proud of its star-oriented buffet setting, and actors like Vicky had to be, well, table salt.
From acting transformation to physical transformation, 2018 has been Vicky's year! (Source: Vicky Kaushal/Instagram)
Then, Raazi released on 11 May 2018!
If Alia Bhat and her dilemma shook us to the core, Vicky's portrayal of the enemy with a heart helped create that feeling of being torn apart.
When Lust Stories landed on your Netflix 'What's New' list on 15 June 2018, a guy who couldn't last long enough stayed in our collective conscience, for his cute antics and camouflaged wokeness.
If in Sanju (released: 29 June 2018) you remember Vicky as much as you remember Ranbir Kapoor — the guy who had the whole of his PR machinery behind allegedly first 'leaking' and then criticising the 'leak' of his Sanjay Dutt looks, then I should rest my case here.
(Source: Vicky Kaushal/Instagram)
But then, Manmarziyaan (released: 14 September 2018) and he pulled off a mohawk-haired, wacky Vicky Sandhu, with as much ease as well.
Uri, Vicky's first release in 2019, some would say, has had it fairly easy.
Like the elections of 2014, this box office war was won because of a dreadfully underwhelming opposition in The Accidental Prime Minister.
But if there's one thing we've learned in the last year that Vicky sailed through, is that he truly is an old salt.
Also read: The 'Accidental Prime Minister' Movie Review: Anupam Kher and Akshaye Khanna star in an 'accidental' film
The views and opinions expressed in this article are those of the authors and do not necessarily reflect the official policy or position of DailyO.in or the India Today Group. The writers are solely responsible for any claims arising out of the contents of this article.