FDI in India: Modi must address regional disparities for economic growth
Eastern India possesses immense potential.
Tridivesh Singh Maini and Sandeep Sachdeva
If India needs to achieve robust economic growth, it needs to consistently draw substantial amounts of Foreign Direct Investment (FDI). Post the economic reforms of 1991, there has been bipartisan consensus across the political spectrum on the issue of FDI.
Both the current Modi government, as well as the previous Manmohan Singh government, made significant efforts to attract investment from different countries. UPA-I witnessed tremendous growth of 625 per cent in FDI, as it rose from $6 billion in 2004-05 to $41.8 billion in 2008-09. But during UPA-II, India witnessed a dip in FDI inflow. Under the leadership of Modi, India has been successful in drawing substantial amounts of FDI.
FDI inflow has risen consistently in the last three years. According to a report by the ministry of commerce and industry, FDI inflow to India in financial year 2014-15 was $45.15 billion, around $9 billion more than $36.05 billion recorded in 2013-14. Later, it rose to $55 billion in financial year 2015-16
According to the Department of Industrial Policy and Promotion (DIPP), total FDI investment that India received during April 2016 to March 2017 rose 8 per cent year-on-year to $60.08 billion, indicating that the government's endeavours towards improving ease of doing business and relaxation in FDI norms were yielding results.
During April 2016 to March 2017, India received the maximum FDI equity inflows from Mauritius ($15.73 billion), followed by Singapore ($8.71 billion), Japan ($4.71 billion), Netherlands ($3.37 billion) and the US ($2.38 billion).
Apart from aggressively hardselling India, Modi's government has taken a number of important steps for drawing FDI. It increased foreign investment upper limit from 26 per cent to 49 per cent in the insurance sector and launched the flagship programme Make in India in 2014, under which the FDI policy for 25 sectors was liberalised further.
Last year in June, the NDA government announced "radical liberalisation" of the FDI regime by easing norms for important sectors such as defence, civil aviation and pharmaceuticals. Now, foreign investors can own the ventures of these sectors completely with the government's approval.
Modi recently chaired a meeting to review the FDI policy, and the main focus of the meeting was to further liberalise other key sectors such as retail and construction to get more foreign investment.
But the flip side of this increased FDI is that it is concentrated in a few states only, such as Maharashtra, National Capital Region (NCR), Gujarat, Andhra Pradesh and Karnataka.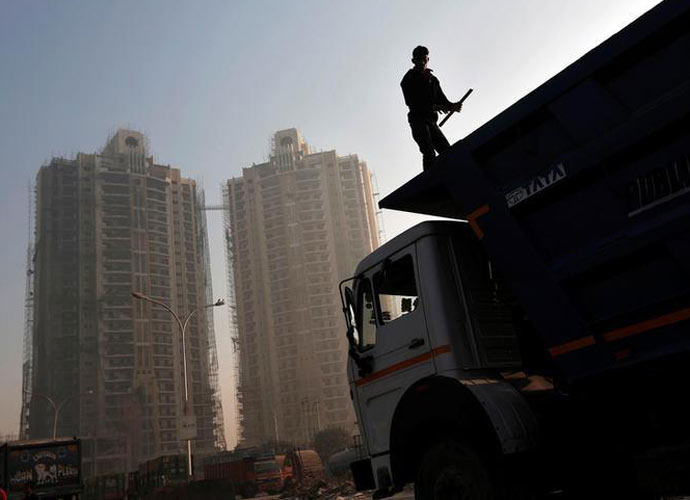 The flip side of increased FDI is that it is concentrated in a few states. Photo: Reuters
According to a DIPP report, from January to November 2016, five regions - Maharashtra, NCR, Gujarat, Andhra Pradesh and Karnataka - received $34.7 billion, which is 80 per cent of the total FDI received by the whole country in this period. On the other hand, eight eastern states - Bihar, Chhattisgarh, Jharkhand, Madhya Pradesh, Odisha, Uttarakhand, Uttar Pradesh and West Bengal - received only around $200 million in the same period, which was only 0.5 per cent of the total FDI in the same period.
This even though all these states have been making various efforts to attract investors by organising investor summits and sending delegations abroad to draw investors. Both the central and state governments are investing heavily in infrastructure development, such as 24-hour power supply and road development.
Governments have also launched reforms and rankings for ease of doing business for all states to make them competitive. The ranking system has been effective, as four of the seven states with the lowest income levels in India found a place in the top ten ranks of 2016.
Interestingly, the low-income states included Chhattisgarh (97.32 per cent implementation rate regarding the 340 reform measures, and fourth rank), Madhya Pradesh (97.01 per cent and fifth), Jharkhand (96.57 per cent and seventh) and Rajasthan (96.43 per cent and eighth) and are all BJP/NDA-ruled. On the other hand, non-NDA-ruled states of Odisha (92.73 and 11th), Uttar Pradesh (84.52 per cent and 14th), Bihar (75.82 per cent and 16th rank) are not doing too well in terms of ranking.
For the overall development of India, it is necessary that all parts of India receive equal investment and attention. PM Modi rightly emphasised in one of his speeches that "if we have to develop India, the chariot of development needs to run on two wheels - eastern and western India".
Eastern India possesses immense potential with a report by a rating agency (Smera) stating that by 2035, the region has the potential of being a $3 trillion, with Bengal being the hub.
Bihar, Odisha and Bengal are currently ruled by regional parties. The governments of Odisha and West Bengal do not share particularly good terms with the ruling BJP. Both the BJP-led central government and non-NDA parties should move beyond party politics and work for the betterment of these states to attract more FDI.
The PM had said: "The Centre will join hands with the states in working towards the goal since it is possible only with cooperative federalism, wherein the Centre and states work together."
India needs to take a cue from China, where in the first stage of economic growth only coastal provinces grew but from the 1990s onwards, concerted efforts were made to develop those regions which were lagging behind. Policymakers in India must pay attention to the regional disparities in terms of FDI, and try and address the key challenges.
Also read: India should be growing faster than China
The views and opinions expressed in this article are those of the authors and do not necessarily reflect the official policy or position of DailyO.in or the India Today Group. The writers are solely responsible for any claims arising out of the contents of this article.