Tesla investors want Elon Musk to pay $13 billion for a not-so-nice SolarCity deal. Why?
Tesla boss Elon Musk is in the dock for a not-so-great deal he pulled off back in 2016. His investors are now urging a judge to make Musk pay 13 billion dollars for his role in the SolarCity deal.
Elon Musk always finds a way to be in the news for either his public decisions or his unexpected moves as the owner of Tesla. As it turns out, he is in the news in 2022 for a past decision that Tesla took collectively in 2016, to buy a company called SolarCity. His shareholders are now urging a judge to make Musk pay US $13 billion for his role in the acquisition of SolarCity.
SolarCity installs solar panels for residential, commercial and industrial customers and was acquired by Tesla in 2016. As per the statement on Tesla's blog, the decision was presented by Elon Musk to the Board and they had collectively taken this decision, but the complainants are now claiming that he misrepresented the financial health of SolarCity.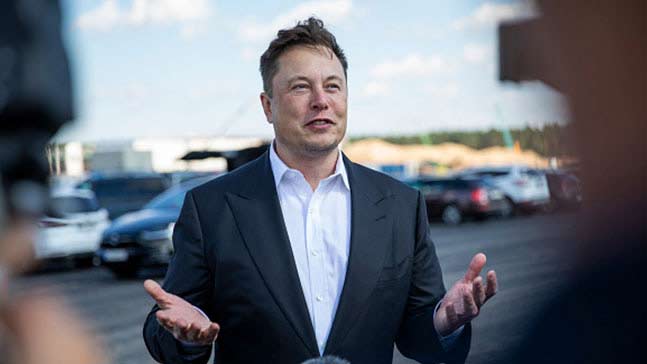 Elon Musk. Photo: Getty Images
WHAT IS SOLARCITY?
SolarCity was founded by Musk along with his cousins Lyndon Rive and Peter Rive. When SolarCity was acquired by Tesla in exchange for shares, Musk was the Chairman of SolarCity and held 22% voting power. Musk's aerospace company, SpaceX, had also purchased tens of millions of dollars' worth of solar bonds from SolarCity.
Musk's acquisition was clearly subject to conflict of interest as he was an interested party in both companies and had a duty to dislose all financial and non-financial information regarding this purchase and in some cases, even share additional disclosures. But apparently he did not disclose such information, hid the financial health of SolarCity, and forcefully bought SolarCity even when it was not worth it.
Tesla Solar Roof keeps the power on, and also repels snow, water and ice because it is slightly hydrophobic ☃️✨@TeslaSolar @elonmusk pic.twitter.com/GISPuLluSI

— Gail Alfar (Austin) (@GailAlfarATX) January 7, 2022
SO, WHAT HAPPENED BETWEEN TESLA AND SOLARCITY?
SolarCity was acquired in 2016 and as per Elon Musk, it made perfect business sense because he has been into sustainable energy generation and transportation, and had good reasons to buy SolarCity because it helped Tesla create sustainable solutions. For example: Tesla customers can purchase a battery-powered car which they can charge at home using the electricity generated from a Tesla solar panel mounted on the roof. These solar panels come from SolarCity. Musk saw growth in roof tiles, and SolarCity would be a great fit to help them grow.
But after the acquisition, Tesla's solar panel business started falling. The number of solar panel installations started going down and Tesla reported a 43% drop in solar deployments compared to when it purchased SolarCity.
Solar panels catch fire on Louisville homeBriana Greer was out of town in August when a fire sparked on her rooftop solar panels. Neighbors helped put the fire out.$TSLA $TSLAQGreer had been leasing the panels from SolarCity, now owned by Tesla, for about two years.

— passthebeano (@passthebeano) September 20, 2019
It lost its market leading position and in the first half of 2021, it installed less than half of what SolarCity had installed per quarter before the acquisition. They also moved some employees from the solar panel division to Tesla's electric car division and fired some solar panel employees, which made a mess.
ABOUT THE LAWSUITS
A series of lawsuits were filed against Tesla directors since 2016, where directors were accused of abandoning the financial obligations and going ahead with the deal. In August 2020, a judge approved a US $60 million settlement that resolved claims made against all Tesla directors except Musk. That left Musk as the sole remaining defendant.
As per reports, Musk knew about the financial crisis of SolarCity in 2016 and still spent US $2.6 billion to acquire it. This indicated that this was just a bailout to a company at the expense of their own future.
Photo : Getty Images
Musk apparently misled the directors by misrepresenting the financial well-being of the solar installer, saying it should be cash-flow positive within six months.
The financial experts did not agree with this, and nor did the due diligence reports. Musk had also planned the unveiling of a product that didn't function, i.e the glass solar roof tiles. This was done to convince investors that there was real intellectual property and the product was close to commercial viability.
Hi Mr. Gensler,Congrats on getting Trevor Milton for misleading statements to investors. The solar roof tiles Elon Musk showed in October 2016 were a hoax. How is what Mr. Musk did back then any different than what Mr. Milton was charged with today? Warm regards,TC pic.twitter.com/u1vbs2p1rZ

— TC (@TESLAcharts) July 29, 2021
Musk's lawyer, Vanessa Lavely, said that it was unlikely for Musk to force such power over Tesla's board of directors because he doesn't have any control over their positions on the board or their compensation.
As the case goes to trial, the issue remains this: was the acquisition a bailout, or was it really in the best interest of Tesla?
The complainants now have to prove if Musk was indeed a controlling shareholder due to his ties to board members and his domineering style. The judge will rule on this issue in about 3 months.
The views and opinions expressed in this article are those of the authors and do not necessarily reflect the official policy or position of DailyO.in or the India Today Group. The writers are solely responsible for any claims arising out of the contents of this article.