Maïwenn Le Besco or simply Maïwenn as she is known, has been a French cinema icon but now she's making it to the mainstream headlines with her latest work as director and actress. Jeanne du Barry, a period drama on the titular courtesan and her romance with King Louis XV, opened the Cannes film festival yesterday (May 16) and received a seven-minute standing ovation.
The ones who didn't watch it have been salty over its casting as not only does Jeanne du Barry star Maïwenn as the titular heroine but also a post-trial Johnny Depp. While his long-running and heavily publicised trial against ex-wife Amber Heard ended in his favour last year, Depp continues to receive scrutiny for the court testimonies and other recorded conversations do point out some concerningly abusive "red flag" behaviour. 
Maïwenn, however, doesn't care about Depp's critics, and was intent on casting him in a French-speaking role as early as 2019. Even when Depp feared that he would lose the film due to his trial, the French woman reassured him that he is the only choice on her mind to lead the film. 
But casting Depp hasn't been the only controversy that she has dabbled in as of late. This March, a French journalist accused Maïwenn of spitting on him, an allegation that Maïwenn herself admitted in a TV interview.
So, why did Maïwenn spit on a journalist?
Edwy Plenel, the editor-in-chief and founder of French online investigative newspaper Mediapart, filed a police complaint on March 17 alleging Maïwenn of grabbing him by the hair and spitting on him in a restaurant. 
Speaking to Variety, Plenel said the reason behind Maïwenn's hatred towards him might go all the way back to the 1990s when Mediapart published an investigation in the rape and sexual abuse allegations against French director Luc Besson who was Maïwenn's husband at that time.
Mediapart had resorted to the testimonies of nine women at that time, with one of them being Belgian-Dutch actress Sand Van Roy. Even though Roy formally filed a police complaint in 2018, her case was dismissed in 2021.
In April, Plenel sued her for the attack in a trial that is yet to be concluded. 
Maïwenn's ex-husband himself had a concerning dating pattern
Luc Besson is acclaimed for his films like Leon The Professional and The Fifth Element. Both movies featured a childish woman falling for a hero fitting the "tough guy" archetype. Leon, in particular, raised some eyebrows for showing a pre-pubescent Natalie Portman falling for a much-older man, the titular assassin played by Jean Reno. 
While Portman's Mathilda thankfully doesn't indulge in any sexual behaviour with her male saviour, Besson himself had a concerning tendency to date minors. 
He was 32 when he began dating 15-year-old Maïwenn! And if this, weren't enough, Maïwenn bore Besson's child in 1993, when she was 16.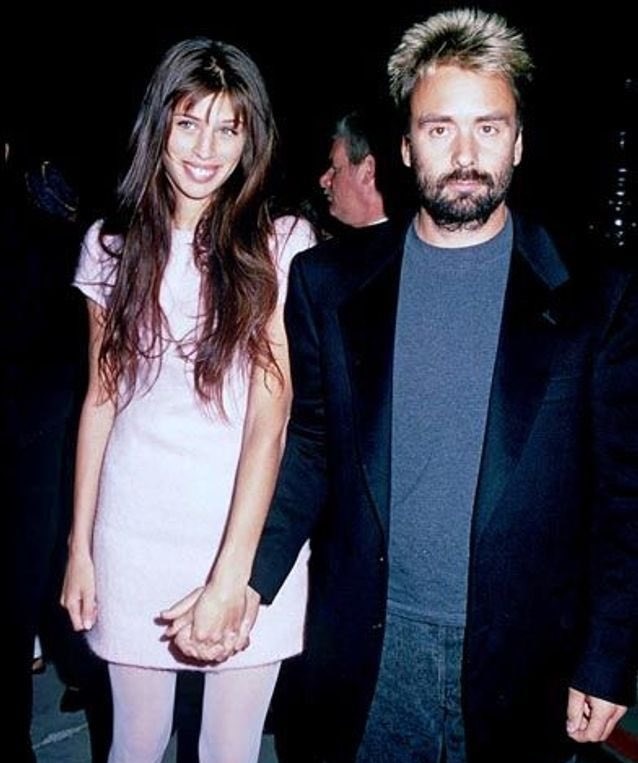 Fast forward to 1996 and Besson was filming The Fifth Element (in which Maïwenn also has a notorious role as a singing woman in heavy blue makeup). It was during this time when Besson started having an affair with his heroine Milla Jovovich, divorcing 20-year-old Maïwenn and marrying Jovovich later. Jovovich and Besson would divorce a year later.
What are Maïwenn's views on the spitting incident? 
Appearing on a French talk show last week, Maïwenn openly admitted to spitting on Plenel. 
"Do I confirm that I assaulted him? Yes. I'll speak about it when I'm ready."
Plenel calls Maïwenn "anti-#MeToo". Is she though?
On the day of Jeanne du Bary's premiere at Cannes, Plenel began making his feelings for its director public. He told Variety that Maïwenn is proud of the spitting incident and against the #MeToo movement in general. 
The anti-#MeToo image stems from Maïwenn's controversial 2020 interview with Paris Match, in which the actress and director indulge in headline-making statements like, 
"It's crazy how many stupidities they say these days! These women don't like men, that's clear, and they're causing very serious collateral damage."
"When I hear women complaining that men are only interested in their bottom, I tell them, 'Enjoy it because it won't last!'"
Leaving such a trail of controversies, it's not surprising that she collaborated with fellow controversy poster child Johnny Depp. They make quite the "dream team", one would remark.