Does yoga help you lose weight? Of course it does.
You don't need a PhD on this, or attend lit fests to hear experts anymore - yoga now has a huge celebrity endorsement, Bharatiya Janata Party's very own president Amit Shah.
Yes, it is no secret that Amit Shah looks much fitter and thinner than he used to. And the reason behind this, claims Baba Ramdev, is yoga.
Apparently the BJP prez has lost 20kg by practising yoga daily and maintaining good eating habits, said the self-styled yoga guru on June 20, during a yoga practice session at GMDC, ahead of the International Yoga Day.
"Pay attention to these aasanas. You can lose weight by practising them. Even Amit Shah managed to lose 20kg doing this. These aasanas will help you reduce your tummy. You will see how well Amit Shah performs yoga on Wednesday," said Ramdev.
And perform like a champ Shah did. Just look at him run.
Of course, a kurta does not quite do justice to what Shah has achieved in terms of a massive image makeover. Amit Shah's true weight loss was captured in these exclusive photographs. The political heavyweight is out to kill everyone with his... never mind. 
Photo: DailyO
Photo: DailyO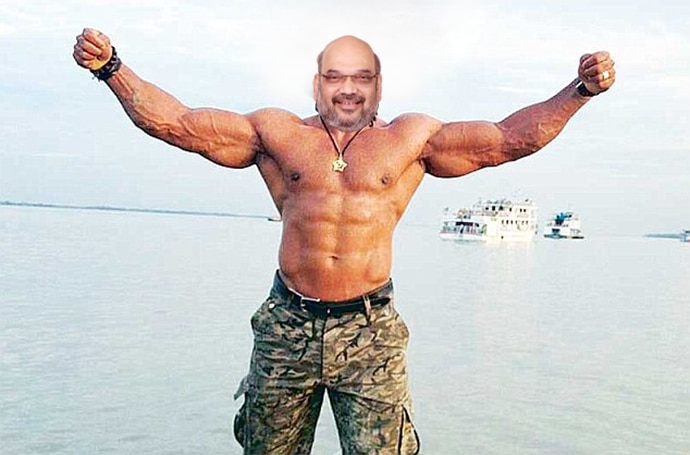 Photo: DailyO
Photo: DailyO
Photo: DailyO
Ramdev after showing Ranveer Singh his place has once again proven that sirf yoga se hi hoga... never mind.