The Coastal Grandmother aesthetic has evolved into a more youthful and chic version known as the Coastal Granddaughter style, and it's taking the Gen Z fashion world by storm. But if you're still wondering what these styles entail, fear not – we've got you covered:
These days, style inspiration seems to be drawn from waves and beaches. We've witnessed the rise of mermaid core, and now there's a new trend in town – say hello to the Coastal Granddaughter. Move aside, traditional grandmother and granddaughter fashion; the Coastal Granddaughter aesthetic is here to shine.
And guess what? It's not limited to grandmothers; anyone can embrace this aesthetic, and it's mostly making waves among Gen Z.
Like many successful trends, the Coastal Grandmother aesthetic originated on TikTok.
The Coastal Granddaughter hashtag has garnered over 107 million views on TikTok and more than 10,000 on Instagram.
So, what exactly is it?
Imagine the characters from Nancy Meyers movies, such as Diane Keaton in "Something's Gotta Give" and Meryl Streep in "It's Complicated."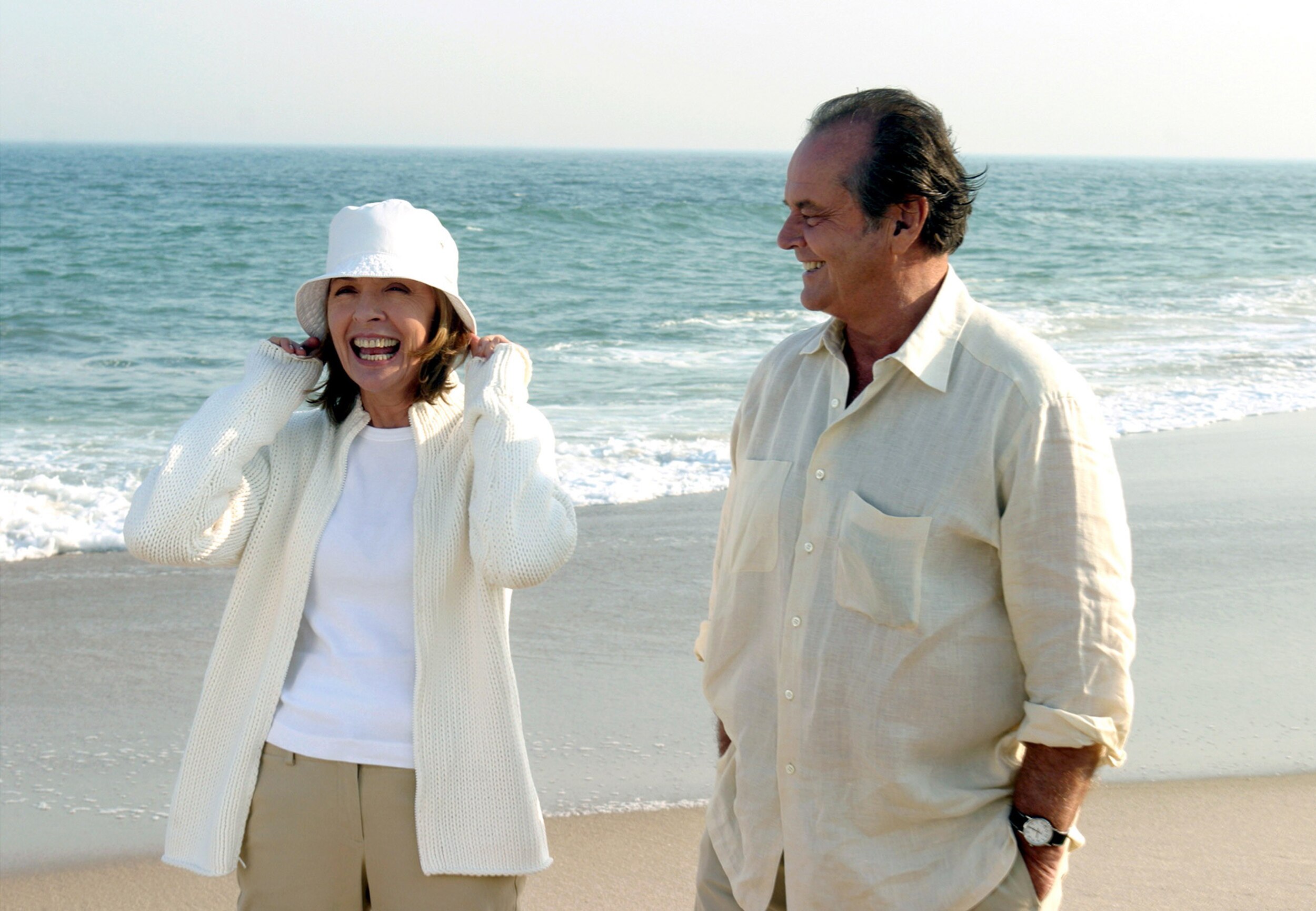 Think of real-life icons like Ina Garten, Oprah, and Martha Stewart (although Martha Stewart doesn't completely align with the trend).
This aesthetic revolves around themes like home-cooked meals, creating elaborate salads, cozy interior decor, a connection to coastal living (though not mandatory), and a wardrobe predominantly featuring white linen fabrics.
For those looking to embrace the Coastal Granddaughter style, TikTok user Diana Triesit likened it to an "old white rich lady" look, with a youthful twist – the "coastal granddaughter" appearance.
So, how can you achieve the look?
There are three main principles for dressing in line with the Coastal Grandmother aesthetic: classic, comfort, and chic.
Embrace enduring and traditional styles.
Avoid overly trendy pieces.
Incorporate comfortable clothing items with carefully chosen details, such as well-structured sunglasses, casually draped sweaters, elegant jewelry, and standout shoes.
For colors, embrace coastal hues that embody a palette of understated simplicity. Begin with a combination of white, ivory, and cream, all intricately mingled.
Then add neutral hues drawn from the natural world—stone, sand, sea, and sky: shades like tan, beige, taupe, greige, and delicate water-inspired blues.
Infuse accent colors like deeper blues and soft blush pink, but in a subtle manner. Minimize or avoid intricate patterns, and if used, maintain a sense of uncomplicated abstraction.
Here's an inspiration board that dailyO created for you: 
 Imagine visiting your grandmother who lives by the coast. You're in your twenties. You decide to mix and match items from her wardrobe with yours to create a cozy outfit.

The Coastal Granddaughter aesthetic is a youthful take on the Coastal Grandmother style. It mirrors a relaxed 20-something-year-old's life near the coast. Think chicness, like Deepika Padukone in the movie "Gehraiyaan".
Here's how you can achieve it: 
The Coastal Granddaughter trend embodies coastal life's essence and vibrant hues, drawing from azure seas, intricate seashell motifs, sandy shores, and carefree beach vibes. (We are not asking you to be Ken from Barbie)
Here's a breakdown:
The color palette remains consistent.
Incorporate seashell motifs and wave patterns for a touch of coastal charm and unique Gen Z style.
For an Indian twist, opt for a pleated gauzy saree in coastal shades.
Experiment with breathable fabrics like cotton, linen, and organza for comfortable coastal elegance.
Flowy silhouettes like kaftans, maxi dresses, and dhoti pants enhance the trend's fluidity.
Elevate the look with nautical accessories: beaded anklets, rope belts, and shell earrings.
A beaded-potli bag or crochet bag adds beachy vibes to indo-western outfits.
Check out the mood board: 
What's your vibe? Let us know in the comments!