If you have watched or are even slightly aware of the existence of the Kardashians, you know the song Material Girl was definitely made for them. Out of all of them, the one who, "pretty much started the entire family" (you know who), Kim Kardashian, is the worst of all when it comes to stuffing her collection with iconic women's belonging.
What now? In the continuation of her obsession with other women's belongings, archival fashion (her recent collab with Dolce & Gabbana to curate a fashion week retrospective of their most famous pieces and wearing a couple of them) just bought a pendant worn by Princess Diana for USD 197,453 (approximately Rs 1.6 crore). 
Princess Diana's iconic pendant, the Attallah Cross, went on sale at Sotheby's London, a luxury auction house, four days ago, until yesterday, January 18.
Diana's pendant is a 1920s pendant by luxury jewellery by designer Garrard that was worn by Princess Diana on several occasions, including to a London charity gala in October 1987. 
According to the auction house, "Jewellery owned or worn by the late Princess Diana very rarely comes onto the market, especially a piece such as the Attallah cross, which is so colourful, bold and distinctive".
According to them, the pendant is said to be one of Princess Diana's favourite pieces. She most famously wore it in October 1987 with a Catherine Walker dress to a charity gala in support of Birthright, a charity working towards the protection of human rights during pregnancy and childbirth.
Marilyn Monroe: Dress flashbacks
Please mom, if you make this happen I'll marry you. I would've done anything
- Kim Kardashian
Kim Kardashian previously also sparked controversy by walking the Met Gala red carpet in Marilyn Monroe's original 1962 Jean Louis gown, in which Monroe memorably sang "Happy Birthday" to President John F Kennedy.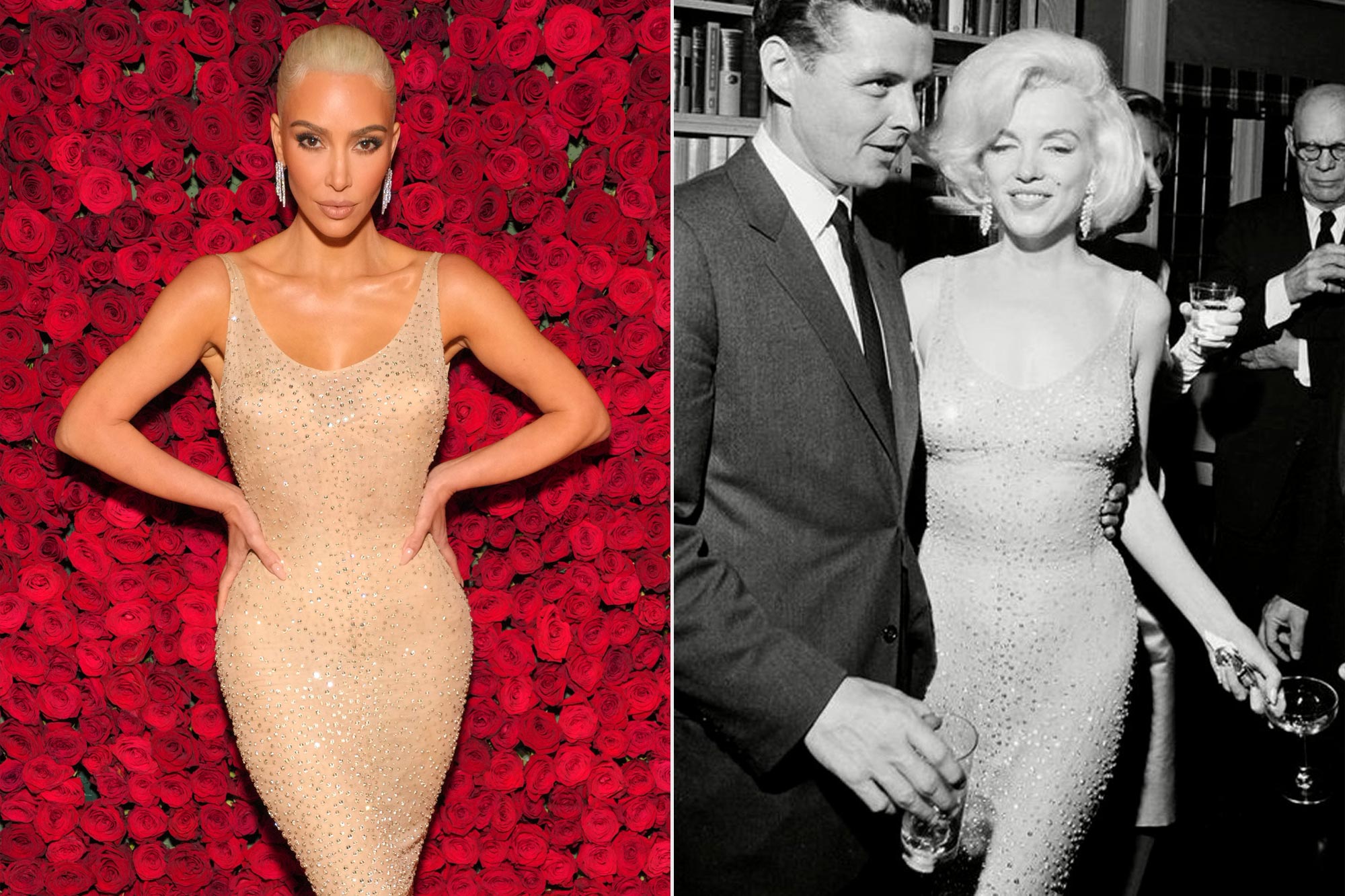 While some praised Kardashian for paying homage to the icon, others were concerned about the implications of her wearing the original gown. Costume historians and conservationists condemned the unfavourable precedent it would create and the possible harm it may do.
I thought it was a big mistake
- Fashion designer Bob Mackie, drew the sketch for the original gown in his early career working as an assistant to Jean Louis. 
Ripley's purchased the dress from Julien's Auction back in November 2016 for $4.81 million, making it one of the most expensive dresses in the world.
I respect her. I understand how much this dress means to American history, and with the theme being American, I thought, 'What is more American than Marilyn Monroe singing 'Happy Birthday' to the president of the United States? 
- Kim Kardashian