The holiday season is quickly approaching, so if you're one of those people who hasn't made plans yet and don't know what to do, we got you.
Planning a vacation can be very stressful. Going back to your home town or preparing for your much-needed vacation csn be just too much for some people. And it is perfectly normal. 

Recent statistics show that the travel industry has recently skyrocketed yet again as many countries are returning to normalcy after Covid.
What recent data shows about travel trends:
Globally, searches for travel during the holiday season (November-December) increased by more than 60%.
43% of consumers plan to increase their travel budget in the coming year.
79% say they will take at least one leisure trip.
Here are some practical hacks that will actually help you manage your stress and your upcoming travel: 
If you haven't already, book your tickets right now. The ticket prices have already started to increase, so better now than later.
Don't think of booking your tickets at the last minute, especially if you are thinking December, forget it (you might not get a seat or prices would be diabolically high). Also, if money does not matter to you, there could be other problems, like if you are travelling by flight or bus, you will not get the seats you want.  
Pro tip: If you are travelling by flight, use intermediate apps like Skyscanner and book at midnight for the cheapest tickets. 
Consider visiting less crowded destinations
All of the tourist hotspot locations will be quite packed over the holidays. Places like Dubai and the Maldives will be incredibly congested if you are flying international from India because Instagram has made them the most popular destinations.
Instead, think of places like Sri Lanka or Vietnam or Bali which will give you the break you want and won't burn your pockets so much. If you are travelling in India, instead of Goa or Leh, think of places like Mukteshwar, Auli, Kasar Devi in Uttarakhand or Mawlynnong, Meghalaya.

Pack according to the weather and … pack light
May sound a little reiterated, but it is sooo important. We know, it is impossible to travel just with a carry-on (which would be ideal) but keep your baggage as minimal as possible. If you are travelling on a flight, you don't want to pay the extra charge for luggage or keep managing your luggage. 
Pro-tip: Check what the weather would be like in the place you are visiting, and then pack your clothes and other essentials accordingly. Also, if you have travel kits, use that instead of taking your complete bottles or cans of products.  
We know you want to change outfits, and click thousands of pictures, so,  plan your clothes outfits-wise, instead of just randomly packing all the stuff you want.  
Plan for your day ahead: Now once you have reached your destination, plan what your day would look like. Search for traffic trends through google maps, and select the spot you will visit, and if you are renting a car at your destination, book it beforehand, it will save you a lot of money and time.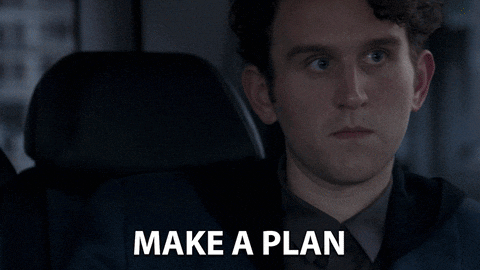 Now, if you are one of those people who like to sleep and spend the entire day sleeping in the hotel room and order room service, this point is not for you. 
Check the timings and don't forget the reservations
Nothing worse can happen than going to visit a place, and then seeing this: We're closed. So always look at the opening and closing timings of the place. 
If you are going to famous places to eat, this time of the year might be super busy, so try having a reservation. It will save a lot of your time. 
Use all the apps that might help you, like the- google maps or streaming services like Netflix, Hotstar or Amazon music.
Have a backup, even for your backup, things may go south anytime. 
If you want to know more about the place you are visiting, try talking to the locals (during the day for obvious reasons).
Carry snacks (not much) with you. Also, carry your own first-aid kit which might come in handy anytime. 
Make sure your all insurances are kicked in and working. 
Keep your devices charged all the time. 
Also, remember to have fun while travelling. Happy upcoming holidays!